A Philippine Passport Holder's Guide To Schengen Visa Application
6 min read
While our Southeast Asian neighbors have a lot to offer, many of us still have misty dreams of seeing the glories of Europe. Well, the first part of making those dreams a reality (aside from saving up and maybe getting extra funds for travel) is to apply for a Schengen Visa.
Since early 2019, most Schengen Visa applications in the Philippines have been outsourced to visa application centers, with no need for a personal interview unless requested by the embassy. All you need to do is follow the steps that we're going to enumerate below.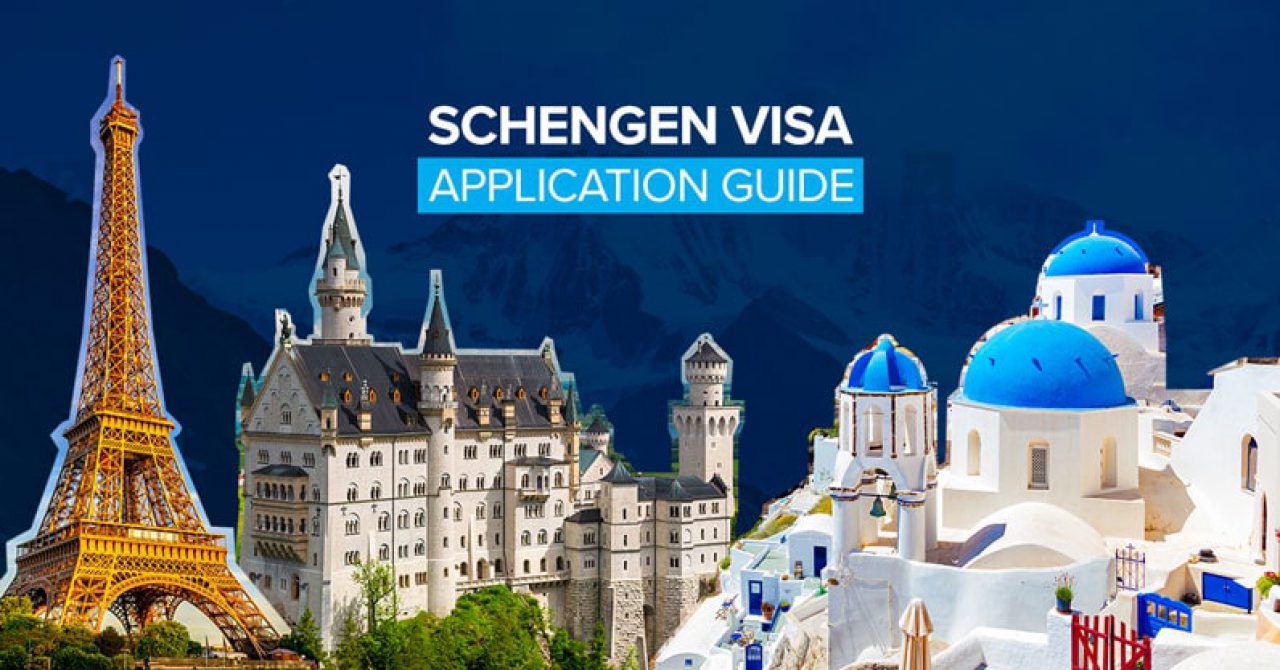 Take note that you pay a fee for a Schengen visa and, effective February 1, 2020, the cost is going to increase.
Dreaming of seeing the Eiffel Tower in Paris or experiencing the glory of the Aurora Borealis in Finland? Maybe you want to sip coffee in a café along the banks of the Danube in Budapest?
Here's a pro guide to applying for a Schengen visa in the Philippines.
What is a Schengen Visa?
A Schengen Visa is a visa issued by countries that are part of the European Union. There are 28 member states in the European Union and 22 of these share a common visa policy.
There are also four European countries that are not part of the EU but are considered associates of the Schengen Area. So, if you have a Schengen Visa, you can travel to these four countries as well.
What are the Schengen Countries?
There are currently 26 countries included in the Schengen area. Application for this visa means you'll only need to get approved in your main travel destination. You can then travel spontaneously in any of these Schengen states:
Austria
Belgium
Czech Republic
Denmark
Estonia
Finland
France
Germany
Greece
Hungary
Iceland*
Italy
Latvia
Liechtenstein*
Lithuania
Luxembourg
Malta
Netherlands
Norway*
Poland
Portugal
Slovakia
Slovenia
Spain
Sweden
Switzerland*
*Though not members of the EU, these countries are considered associate members of the Schengen Area.
Note, however, that even though London and the entire United Kingdom are in Europe, they are not classified as Schengen Countries. And recently, they're out of the European Union as well, as they officially leave the EU on January 31, 2020. Hello, Brexit!
You can also use your valid Schengen Visa as an alternative for individual visa application in these non-EU countries:
Albania
Antigua and Barbuda
Belarus
Bosnia and Herzegovina
Bulgaria
Colombia
Croatia
Cyprus
Georgia
Gibraltar
Kosovo
Mexico
Montenegro
North Macedonia
Romania
Sao Tome and Principe
Serbia
Turkey–on the condition of getting a single-entry Turkish e-Visa with one-month validity, for Philippine passport holders.
(Read: Top 9 Schengen Countries To Visit)
Updates to the EU Visa Code in 2020
Before we take you through a step-by-step guide to Schengen Visa application, we need to tell you about some changes that the EU will be implementing starting this February.
The start of February 2020 will see the new Schengen Visa Code take effect. The most significant impact this might make on your European travel plans is, the fact that this means an increase in Schengen Visa fees.
Previously, Filipinos looking to get a Schengen Visa paid a fee of EUR60. Now a Schengen Visa will cost EUR80, which is around P4,500.
If you will be traveling with children aged six to 12, expect to pay a Schengen Visa fee amounting to EUR40. Kids below six, however, will not be charged for the visa fee.
Visa application forms can now be submitted electronically. Moreover, some Schengen countries have outsourced to visa processing service centers, which makes the entire process much easier.
There is no need to show up at the embassy to deliver your application and requirements personally and there is no need for an interview.
Now, you'll only need to call trusted visa application agencies and have them process the application on your behalf.
Take note, however, that you need to apply for a Schengen visa with the embassy of your country of entry. So make sure that you transact with a visa application center connected to your entry country. Also, most will charge a service fee for each application that they process so be prepared for that.
The new visa code will also favor those with a positive visa history, as they can be given visas with longer validity.
The shortest date for submission of Schengen visa application is 15 days, which is not advisable given that some embassies take two weeks to process.
Some tourists can now opt to apply in as far back as six months before their trip. OFW seafarers on the other hand, can apply for this kind of visa nine months before their trip.
(Read: Philippine Passport Ranking Moves Up In 2020)
Application and requirements
The following list of documents are required for any short-term Schengen visa application. Note that more documents may be required depending on the Schengen visa country you are applying for.
Completed and signed Visa application form
A valid passport with at least two blank pages for the visa sticker, and must be valid for at least six months before its expiration. Need to renew yours? Check out our guide to quick renewal here.
Two 35x45mm photos. Read more about visa photo requirements.
A round trip reservation. This includes the printed pages of your roundtrip ticket reservation. However, Embassies and visa processing agencies do not advise you to buy tickets without securing an approved Schengen visa. To make things easier, Schengen Visa Info suggested this agency's services for flight and hotel reservations over email.
Travel itinerary. Make this as complete as you can. Be honest about your travel purpose. Show your accommodation reservations, concert tickets, train tickets, or anything you can add in your planned itinerary. Remember that it doesn't have to be concrete; you just have to show that your trip is going to be legitimate and you won't be overstaying.
Travel insurance. This has always been a requirement for Schengen visa application. The minimum coverage is EUR30,000 covering any medical emergencies and even repatriation in case of death. You can learn more about the Schengen travel insurance guidelines here.
Proof of financial capacity. This is where you will need to provide your bank statements and pay slips to prove that you have enough funds to cover your length of stay and itinerary.According to Schengen Visa Info's official list of requirements, you can submit any or all of these documents:

Bank account statements.
Sponsorship Letter from the person you will be staying in. The letter must contain their pledge to pay for all your expenses, and they should include their address, place of work, and for some embassies, this would even require them to submit bank statements and/or pay slips to prove their financial capacity.

Proof of paid visa fee. As we stated above, it is now going to be EUR80 for adults, and EUR40 for children between six and 12 years old.
(Read: 10 Countries With Almost The Same Exchange Rate As The Philippine Peso)
Special documents
Depending on the type of trip you have, you can prepare these other documents
Proof of family relationship (for relatives)
If employed
Employment contract
Current bank statement of the latest six months
Leave permission from the employer
Income Tax Return (ITR) form or Certificate of Income Tax deducted at the source of salary
If self-employed
A copy of your business license
Company bank statement of the latest 6 months
Income Tax Return (ITR)
Students
Retirees
Pension statement of the latest six months
Unemployed and married to an EU citizen
Confirmation of Employment letter, no older than three months, from their spouse's employer stating the position held within the company as well as the starting date
Spouse's valid passport
An official marriage certificate
For minors
The parents/legal guardians of minors applying for a Schengen visa must submit some extra documents for the underage applicant:
The minor's birth certificate
Application form signed by both parents
Family court order—in cases where only one parent has full custody over the child.
Certified copies of ID/passport of both parents.
A notarized parental authorization signed by both parents / guardians if the minor will be travelling alone.
See more of these document requirements at Schengen Visa Info, or your choice of Schengen country application.