5 Things To Do In Binondo During Chinese New Year
8 min read
The Philippines, being home to more than a million Filipino-Chinese, is one of the many countries which celebrates the The Spring Festival or what we all know as the Chinese New Year.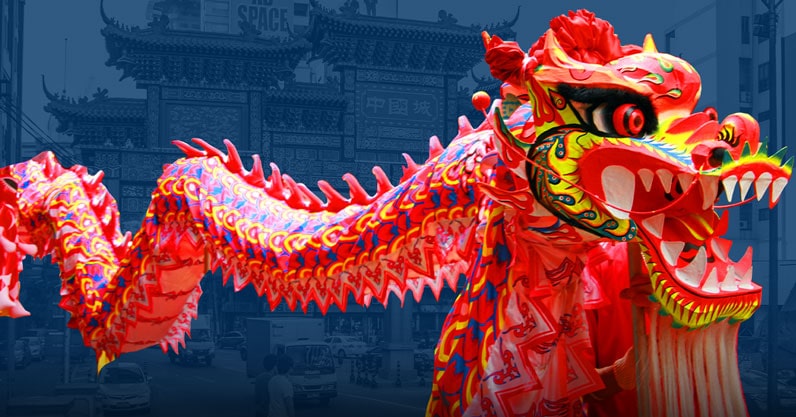 The Spring Festival marks the start of the Chinese lunar calendar and the Filipino-Chinese community gathers each year to celebrate this special occasion.
In the Philippines, the Chinese New Year began being marked as an annual Special Non-Working Holiday since the start of 2012. This was done out of respect for the heritage of Filipino-Chinese and their contributions to our culture and history.
Although not everyone in the country celebrates the Chinese New Year the same way, there are always a lot of activities related to the holiday all around the metro. The rich traditions associated with this holiday are especially evident in Binondo and you might want to try heading over there for this year's celebration of the Lunar New Year.
Dare to experience their culture and tradition and take a look at these 5 things that you can do to experience the Chinese New Year celebration.
1. Go museum hopping
Built in the 1600s, Binondo is considered as the oldest Chinatown district in the world. A melting pot of the Filipino-Chinese community, it is rich in history and has a heritage that can be dated back as early as the Spanish colonization.
As they say, one way to get in touch with a place's history and culture is by visiting its galleries. To kick off your Chinese New Year itinerary, discover Chinatown's history come alive in these museums:
First United Building Community Museum
Entrance fee: ₱50
Students: ₱20
Open from Mondays to Saturdays from 9 AM to 5 PM*
*Open and close times may be affected by the quarantine
A museum built to pay tribute to Escolta's heritage, the First United Building Community Museum was owned by the Syliantengs.
Being a family who is deeply rooted to the town, they opened the museum on May 2015 in the honor of the legacy of their patriarch Sy Lian Teng, an entrepreneur who has made invaluable contributions to the Chinese community.
The museum is housed inside the First United Building and it features the memorabilia of the colorful history of Escolta. This place will surely not disappoint filling your curious minds with the memories of Escolta's past.
Chinatown Museum
Entrance fee: ₱150
Students: ₱100
Senior Citizens: ₱120
Open from Tuesdays to Sundays from 10 AM to 6 PM*
*Open and close times may be affected by the quarantine
Your window to the past, the Chinatown Museum was opened to the public to be a venue for conversation and exchanges of story and culture. It features 18 galleries which highlight the cultural, economic, political, religious, and social landscape of Binondo.
From the real-life replica of the Binondo Church to the representation of the traditional shophouses of the past and many more, Chinatown Museum will surely make you appreciate Binondo's beautiful history. Also, don't forget to download their own mobile app which you can use as a guide through your whole journey to the past in the museum.
Calvo Museum
Entrance fee: ₱50
Students: ₱20
Open Mondays to Fridays from 9 AM to 5 PM, and Saturdays from 9 AM to 12 NN*
*Open and close times may be affected by the quarantine
A pre-war structure that has stood strong since it was erected in 1938, Calvo Museum has been home to a lot of significant companies in history such as the Philippine Bank of Commerce and various broadcasting and recording studious.
A virtual cabinet of curiosities, the museum which houses different memorabilia from newspapers back in the 1900s, to music sheets, old bottles, and other paraphernalia from the past, it is a famous Philippine heritage site that served as the primary business area in Manila.
Calvo Museum is indeed your perfect time travel adventure of Old Manila's fascinating history.
Panpisco Building Gallery
Entrance is free
Right before the Calvo Building where Calvo Museum is located you fill find Panpisco Building. Your unusual haunt for something classic, don't be surprised to discover a secret art gallery located inside the building.
The establishment which is known for selling construction-related safety equipment and gears, it is also the home of an exhibit space called PAN/// led by 98B COLLABoratory where you can get a free pass to preview unique art installations on their main windows.
(Read: 15 Things You Probably Didn't Know About The Chinese New Year)
2. Shop 'til you drop
Take a breather from walking at the streets and enjoy the air-conditioned comforts of the Binondo's malls.
Binondo is surrounded by several malls such as the Lucky Chinatown Mall and Divisoria shopping center where you can find the ever famous 168, 999, Tutuban, and Dragon 8 mall.
Divisoria is regarded as a shopping mecca for everything cheap such as clothing, car parts, furniture, shoes, toys, and many more. Though items are sold cheaper than usual, haggling is the name of the game. Try and negotiate getting the items that you are wishing to buy at a much lower price.
And always remember to wear your face mask and face shield! Practice social distancing.
3. Shoot Insta-worthy shots
The Philippines is home to many Instagramable spots, and Binondo has more than its fair share of picturesque views.
Complete your Chinese New Year experience and don't miss a quick photo op at Binondo's most symbolic and historic landmarks.
First up is the 63-feet high Filipino Chinese Friendship Arch, the tallest Chinatown arch in the world. Then, walk your way through the Minor Basilica of St. Lorenzo Ruiz or what we all know as Binondo Church. Enjoy IG-worthy shots at its splendid architecture especially its classic facade and spacious plaza.
Escolta can also be your picture-perfect location because of its Neo-Classical buildings making the area famous to starting and professional photographers.
(Read: Philippine Magnates' Feng Shui Practices and Lucky Charms)
4. Food trip at its finest
And because no celebration is complete without food, you can savor on authentic Chinse cuisines along Binondo's food crawl. It offers a wide variety of traditional and non-traditional Chinese food chains which will surely satisfy your appetite.
From low, medium, to high-end restaurants, here are Binondo's top hidden food gems that you surely need to try.
Sincerity Café
Must Try: Sincerity Fried Chicken, Half ₱180, Whole ₱360
A restaurant which offers an extensive range of delectable dishes, Sincerity is most famous for their time-tested fried chicken. Don't fret when you see the place full of people because that is their normal everyday scenario.
What's even more fascinating about the place is their heirloom recipes passed from generation to generation. They have been continuously serving their dishes to their generations of customers without losing its quality.
Masuki Mami House
Must Try:
Original Mami, Regular ₱150, Special ₱160
Siopao (Asado, Regular ₱60, Special ₱95 or Bola-Bola ₱65)
Existing for almost 90 years now, Masuki Mami House is famous for offering their customers a taste of the past in their dishes. They have stayed true to their roots over the years by serving their most famous bowls of mami the same way even as decades pass.
Regular customers enjoy their bowl of mami with their best-selling siopao, both a testament of the quality of their food. With a variety of noodle soup choices, you will never go wrong with their original mami perfectly paired with either asado or bolo-bola siopao, or maybe even both because it's just too good.
Dong Bei Dumpling
Must try: Kuchay Dumplings, 14 pieces for ₱200
When you hear the word "Binondo", it would be impossible not to think about Dong Bei Dumpling. If you have an appetite for dumplings and you're in for no-frills meals, Dong Bei is the perfect place for you and your tasty palate.
You can enjoy mouthwatering dumpling plates for as low as ₱150. Wait there's more! If you just can't get enough of their dumplings, you can bring some and eat at the comfort of your homes since they are selling frozen dumpling packs for just ₱200 – ₱250 per pack.
Don't forget to try their best-selling Kuchay dumplings! Just, don't.
5. Enjoy!
For you to really have a great time, here are a few tips for you bring with you on your Binondo trip:
Bring as much patience as you can. Restaurants can easily get full during the Chinese New Year as tourists would flock the area. Expect to line up for hours on restaurants so be sure to bring a few snacks in your bags to manage your hunger. Don't worry, it will be worth it.
If you just want to go on a food trip, you might as well go there a day or two before the Chinese New Year Celebration itself. You'll surely won't miss the street activities as they do it weeklong. You'd be able to witness dragon dances, find lucky charm vendors around, and still feel the Chinese New Year Vibe.
Wear comfortable clothing. It would be extremely hot as the streets are crowded with tourists and vendors. As much as possible, wear rubber shoes for you to be able to enjoy this day long walkathon.
Do not bring your valuables and just carry enough cash with you. Also, expect to have a hard time looking for parking spaces that is why it would be better to park a few blocks away from the area or just do public transportation.
Last but not the least, don't forget to appreciate, enjoy, respect, and wish all our Chinese family and friends prosperity this 2020.
Whether you would want to celebrate the Chinese New Year or not, a day trip in Binondo is always a great way to get a taste and feel of the Chinese traditions and their way of life. These walking tours and food crawls in Manila's Chinatown are popular activities you can enjoy all year round.