Property Buying Guide for OFWs: 5 Steps To Buying Your Own Home
3 min read
As an OFW, you know that it takes more than hard work to provide for the family. Maintaining a savings fund and finding good investments are  tickets to enabling yourself and your loved ones to live a good life, even after you've come home for good.
If you're in the process of buying a property, whether for your own use or as an investment, do know that there are a few crucial factors to consider.
1. Choose a legitimate developer or real estate agent/broker
Regardless if you want a house and lot or a condo unit, you may need to go through the application process straight with a developer, or with the guidance of a real estate broker.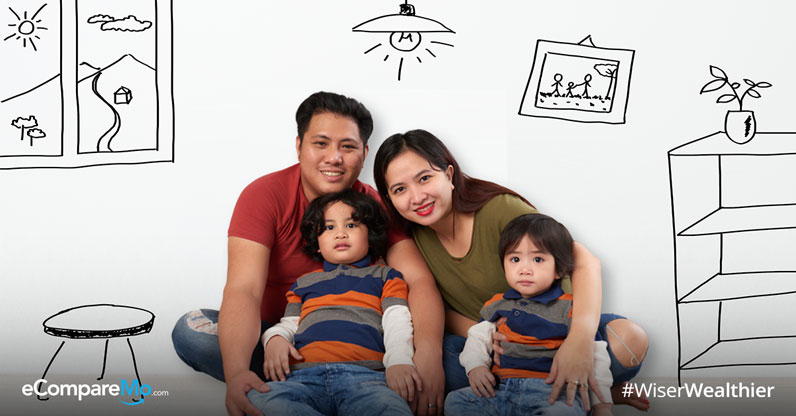 Your developer or broker will be the ones to assist you in filing for a home loan and get your documents in order.
You can also get a property on your own, if you've found the house that you want, and are already in talks with the owner.
2. Assign a trusted person to be your authorized representative
This person will not only be your eyes and ears but will also be the one to handle your money in the whole property-purchase process.
This appointee should be someone you really trust. It could be your spouse, mother, or any family member not younger than 18 years old, who will dedicate their time in finding the right property and update you through it all.
This authorized representative is called your Attorney-In-Fact (AIF). This person will be given the Special Power of Attorney (SPA), under your official authorization, to sign all documents and conduct the business deal on your behalf.
There are two ways you can apply for a SPA to your AIF/ authorized representative:
OFW present. Before you leave the country, apply for a SPA in a legitimate law office, assign your trusted representative, and have it notarized.
OFW not present. Apply for a Consularized Special Power of Attorney (CSPA) in the Philippine Consular Office where you are working. Send it to your authorized representative once approved.
Now that you've appointed a trustworthy AIF, the next step is to look for a property.
3. Conduct an ocular visit and reserve the property
Your AIF should visit the location and check the condition of the property/ies you've been eyeing. Take note of the important things to look for when buying your first home.
This is where you and your AIF can have a chance to talk to the developer or broker about the property.
Once you've found the property you want, have it reserved right away. The AIF will then be subject to a pre-qualifying interview and will be given the steps needed to reserve it. The payment terms and the list of documents that need to be submitted will follow.
4. Submit complete documents on time
The document submission window for most housing applications is 30 days. Failure to submit within this period would forfeit your down payment.
Prepare the documents, along with their photocopies, and submit them to the developer or broker on time. These are the usual documents that you need to submit:
• Signed Notarized or Consularized Special Power of Attorney
• Birth Certificate
• Marriage Certificate (if applicable)
• Photocopy of your passport, and other photo-bearing valid IDs
• Employment Contract
• BIR TIN (Tax Identification Number)
• Certificate of Employment and Compensation, Original and Photocopy
• Proof of Billing
• Payslip or allotment slip, or proof of income/remittance receipts
5. Turnover and monthly amortization
It should be clear when you'll be able to move in, or have the property turned over under your name. Most down payments and monthly amortizations are usually paid via post-dated-checks under the OFW's name. Make sure your AIF follows through on the monthly payments by monitoring your account and property.
If you're going to apply for a housing loan, your AIF can also apply on your behalf.