PhilHealth Benefits And How To Avail Of Them
7 min read
PhilHealth is a mandatory national health insurance program for employed Filipinos, including OFWs. It provides basic health care services such as hospital visits and charges, day procedures, and professional fees.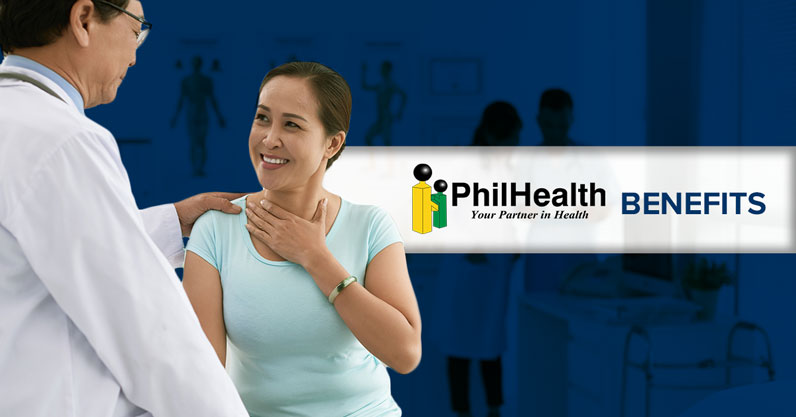 The government works with PhilHealth to improve the country's health care services and build more inclusive facilities for Filipinos. Effective January 2020, PhilHealth has increased its premium contribution in order to provide faster eligibility and more efficient services.
Get to know the different types of PhilHealth medical benefits and how to claim them.
1. Inpatient benefits
The inpatient benefit may refer to any kind of diagnostic or therapeutic procedure where the patient needs to stay longer or be confined in a hospital. This covers the hospital charges (such as the ER, patient room, lab, medicines) and professional fees of the attending physician.
Where to avail:
Accredited health care institutions (HCI)
2. Outpatient benefits
An outpatient benefit refers to any hospital visits or medical assistance that are less than 24 hours and cases that do not need confinement. Procedures refer to:
Blood transfusion – a one-day transfusion of blood or blood products with the maximum covered amount of P3,640.
Day surgeries – refer to ambulatory, non-emergency, and outpatient surgeries
Hemodialysis – the maximum covered amount is P2,600 for both inpatient and outpatient dialysis procedures.
Radiotherapy – the maximum covered amount for a cobalt session is P2,000 and a linear accelerator session is P3,000.
Primary care benefit – inclusive of preventive services, diagnostic exams, drugs/medicines for indigent individuals, land-based OFWs, sponsored members, and organized groups.
Expanded primary care benefit – inclusive of initial and/or follow up consultation, diagnostic exams, medicines, and other essential services for medical conditions limited to asthma, acute gastroenteritis, pneumonia, upper respiratory tract infection, and UTI.
Where to avail:
Accredited ambulatory surgical clinics
(Read: How To Apply For A PhilHealth ID)
3. Z benefits
PhilHealth's Z Benefits package refers to "financially and medically catastrophic illnesses" and provides coverage to conditions needing longer and/or expensive medical treatments, including, but not limited to:
Cancer – prostate cancer, breast, cervical, leukemia
Kidney failure, heart bypass surgery, congenital heart defects, Z Morph – risk level and criteria apply
Selected orthopedic implants
Where to avail:
Accredited HCIs specialized in the said service
(Read: Guide To Emergency Funds: 5 Ways To Prepare For A Financial Crisis)
4. SDG benefits
Part of the agency's mandate is to set objectives in line with the United Nations Sustainable Development Goals (SDG). To make sure these objectives are met, PhilHealth has created medical packages for members with medical conditions or undergoing procedures of the following:
Outpatient malaria
Outpatient HIV-AIDS
Anti-TB through DOTS course
Voluntary surgical contraception
Animal bite treatment
Where to avail:
Accredited primary care benefit provider you are scheduled to visit
5. Maternity benefits
PhilHealth provides four packages to women who are about to give birth. These include:
Antenatal care package – Provided that the mother went to a minimum of four prenatal checkups, the mother will receive P1,500 worth of coverage. The last checkup should be in the third trimester of the pregnancy.
Normal spontaneous delivery package – Pertains to the post-partum period within the immediate 72 hours and the seven days after giving birth. The mother will have a coverage amounting to P5,000 for delivery at the hospital or P6,500 for delivery at maternity clinics/birthing homes.
Other methods of delivery – Cesarean (P19,000); complicated vaginal delivery (P9,700); breech extraction (P12,120); and vaginal delivery after a previous Cesarean method (P12,120)
Newborn care package – Essential health care worth P1,750 will be given to your baby. There's no maximum number of births, but filing should be within 60 days after the childbirth.
6. Senior citizen benefits
Senior citizens (and retirees/pensioners) are automatic and lifetime members of PhilHealth granted that they meet the eligibility requirements. They can also be listed as dependents of principal members. Their benefits include inpatient, outpatient, Z health services, and TsekAp diagnostic exams that are appropriate to their conditions.
7. OFW benefits
OFWs and their dependents can avail of the same health care benefits in the Philippines. If they are confined outside the country, the expenses can be reimbursed by filing at any PhilHealth office. OFWs are also eligible to become lifetime members like that of retirees and pensioners.
(Read: Find Out How Much PhilHealth Contributions Will Increase Starting 2020)
PhilHealth benefits eligibility
To enjoy the said benefits, a member must have at least nine months of premium contributions before hospitalization or availing the benefits. The total months should consist of a minimum of three consecutive months of premium contributions (called qualifying contributions) before hospitalization and at least six months of premium contributions accumulated within 12 months (called sufficient regularity). The month of confinement is part of the qualifying contributions period.
Qualified dependents are also eligible for benefits. They must be declared by the principal member, which means that their name is found on his/her member data record (MDR). They can avail of a separate coverage at a maximum of 45 days per year, but the 45 days allowance will be shared among them. They can be:
Legitimate spouse – inactive member or non-member
Children below 21 years old – single and unemployed (with birth certificate)
Children who are 21 years old and above – with grave disabilities
Foster children – recognized under Republic Act No. 10165
Parents who are 60 years old and above – non-member, with insufficient income
Parents, regardless of age – permanently disabled
Some members can be eligible for the benefits even without completing the 6-month Sufficient Regularity. These are:
Members with a period of validity – Indigent, sponsored members, Overseas Filipino Program members, and members tagged as out of service (both financially incapable and capable)
Members with automatic and lifetime coverage – Senior citizens and retirees/pensioners
Group enrollment members – Job order workers, contract of service, project-based personnel in the government
Kasambahays (house helpers)
Pregnant women nearing birth delivery
PhilHealth documentary requirements
These are the three ways you can avail of your PhilHealth benefits:
For automatic deduction on hospital/clinic bills:
PhilHealth ID or an updated copy of MDR. If you're a dependent, make sure you are listed on the principal member's MDR. If not registered in the MDR, submit proof that you're a dependent of the member.
PhilHealth claim form 1, original and duly accomplished. If the member is an employee, the form must be signed by the employer. It can be acquired from the hospital, your employer, or downloadable file online.
Receipt/proof of premium payments with OR numbers (for employees only)
Valid government-issued ID
For reimbursement/direct filing:
Original copy of PhilHealth claim form 2. It should be filled out by the attending physician.
Official receipts from the hospital or waiver from the doctor
Record for surgeries, if the operative procedure is performed
Note: The documents for reimbursement should be submitted to PhilHealth or hospital earlier, or within 60 days after the discharge.
For confinement abroad
Original copy of PhilHealth claim form 1
Copy of MDR
Proof of premium payments with OR numbers (if applicable)
Original copy of the official receipt or detailed statement of account (should be in English)
Copy of medical certificate (should be in English)
Note: The documents above should be submitted within 180 days after the discharge. Overseas confinements should be paid based on the Level 3 hospital benefit rates.
How to claim PhilHealth benefits
Here are the steps to claim your PhilHealth benefits:
Make sure you meet the qualifications (qualifying contributions and the sufficient regularity of the principal member; enlistment on MDR for the dependents). You can check the information through the online PhilHealth account or the hospital personnel in charge of claims processing.
Prepare your proof of identification and proof of PhilHealth membership. For members, present your PhilHealth ID or MDR. For dependents, present the MDR of the principal member where you are listed. Duly accomplish PhilHealth claim forms 1 or 2 and other forms that the hospital may require.
Take note that when you submit these documents to the hospital personnel before you get discharged from the hospital, your benefits will be automatically applied to your bill. This may offset your bill or result in deduction of the total bill to pay, depending on the accumulated amount of your contributions. The excess amount not covered by your benefits will be shouldered by you.
Once the deduction/reimbursement of your benefits is done, PhilHealth will send a benefit payment notice or BPN to the address found in the claim form. You can compare the amount stated on the BPN to the deduction in the statement of account from the hospital.
In case of discrepancies or other concerns, you can reach out to PhilHealth or your HC providers and submit the benefit payment notice.
(Read: PhilHealth Online Services: How To Access Your MDR Whenever You Want)
Now that you know all about PhilHealth's wide range of coverage and benefits, always remember to regularly pay your monthly premiums to keep your membership and eligibility!