Personal Loans: What Else To Consider Besides The Interest Rate
2 min read
Besides low interest rates, there are a number of factors to be considered when looking for a personal loan.
To make it easier for loan applicants, we've made a list of the things you need to look for when choosing the loan product that best suits your needs. Because as inviting as it may seem, the following factors can also make or break your finances in the long run.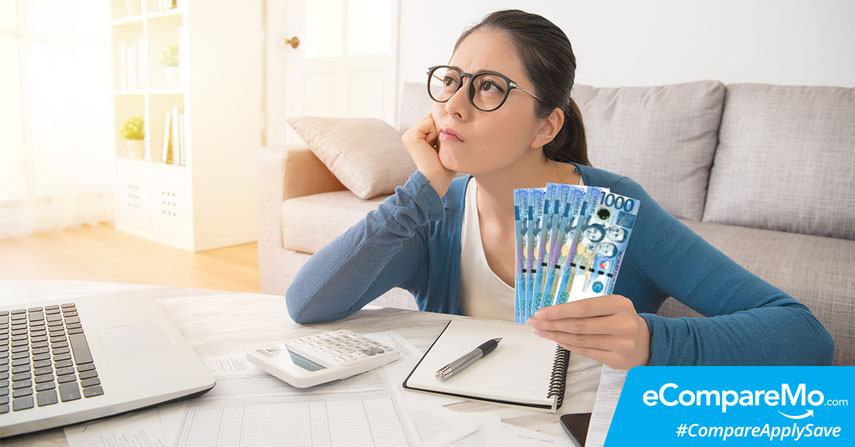 Fees
One of the things you have to pay upfront when applying for a personal loan is the processing fee. This goes to the documentation, manpower, and other service costs in granting the loan.
Fees vary from one bank to another. And while there are banks that offer zero processing fees, they make up for it by charging higher interest rates.
Know how much you'll be able to save by calculating the difference between loans with low interest rate and that without a processing fee.
Another fee you need to look out for are repayment fees. Some banks charge for both late payment and early repayment fees. These are imposed fees for when you miss the regular monthly amortization schedule, or decide to pay your full loan amount earlier than the loan term.
There are also loans that offer low interest rates, but only at a certain loan amount. For example, a low interest rate home loan may only be available for loans up to P500,000.
This leaves you to be on the lookout for other hidden charges when you compare bank loan deals.
Length of loan
Your loan term will determine your total loan cost. A shorter term will save you more money on interest, but it will have a higher monthly amortization. The type of loan term you choose will then depend on your capacity to pay for the loan.
This is an important factor in comparing loan deals with banks. Consider how much you're willing to pay monthly, and for how long you'll be able to do so.
Loan conditions
Another thing to consider when looking for a loan is the conditions. This will also help you with your long-term plans, whether you're applying for a personal loan, home loan, or car loan.
One condition you need to check is refinancing. This will allow you to transfer your loan to a new one with a much lower interest and on different terms and conditions.
Know more about loan offers by discussing your options with the bank.
Eligibility
Sometimes you get caught up with the loan features that you forget to look at the bank's eligibility requirements.
Make sure that your gross monthly income, and work or business tenure, among other things, meet the bank's qualifications.
If you're applying for an OFW loan, gather your pertinent documents prior to your application to save time and get your loan processed smoothly.
Eligibility and document requirements should be the first things you need to look for in loan applications.
Convenience
Every customer knows that a loan application does not stop with just getting a good loan deal. The ease and convenience of applying for a loan is also a huge factor.
For one, you can just ask your friends and family about the banks' customer service and processing time.