With the start of the new administration, Philippine government employees are enjoying more benefits, bonuses, and a salary increase.
However, government employees may still find themselves faced with unexpected needs. When this happens, they need to seek financial assistance.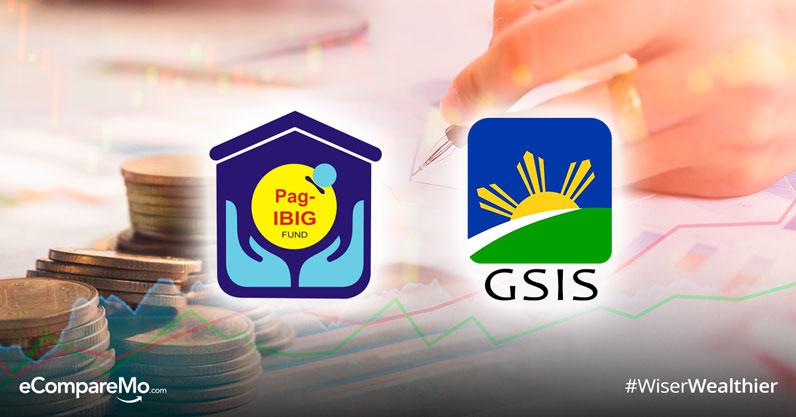 Luckily for government employees, the stability of their work makes them eligible to apply for loans. There are two options for government employees in the Philippines looking for a personal loan: government agencies or banks.
How can a government employee get a loan from government agencies?
The GSIS and Pag-IBIG are the two biggest government agencies providing housing loans and personal loans. The offer financial assistance to government employees.
Compared to banks, these two agencies offer lower interest rates with higher salary loans. And because contributions are automatically deducted from payroll, government employees can easily repay their loans.
1. GSIS Consolidated Loan
Avail of these loans through a G-W@PS, or GSIS Wireless Automated Processing System Kiosk near you.
It's called consolidated or a 'Conso Loan' because it combines five types of loans in one – Emergency Loan, Salary Loan, Restructured Salary Loan, Enhanced Salary Loan, and Summer One-Month Salary Loan.
The application is paperless, and the 'kiosk' referred to looks like an automated teller machine (ATM).
GSIS Conso-loan Application Process:
Enter your GSIS eCard Plus at the G-W@PS kiosk, similar to how you would an ATM card.
When your personal data appears, go to the Loan Windows page. You will see the types of loans available.
Choose the type of loan you need. You will then see the estimated amount of your loan. You have the option to change the loan amount and payment terms.
You will be asked to update your cell phone number and click "Agree to the Application Agreement" to proceed with the next step.
A verification page will appear. Scan your fingerprint for biometric verification.
Once you are done, the application will be submitted to the Agency Authorized Officer (AAO) for processing.
Expect an SMS notification on the status of your loan application. The notification will arrive on the cell phone whose number you entered for verification.
You may withdraw your GSIS loan proceeds with your GSIS eCard at any Bancnet, Expresslink, and Megalink ATMs near you.
2. Pagtutulungan sa Kinabukasan: Ikaw, Bangko, Industria at Gobyerno (Pag-IBIG)
Contributing to the Pag-IBIG fund is mandatory for all SSS (private employees) and GSIS (government employees). This means every type of employee can be eligible for a Pag-IBIG loan.
Check out our comprehensive guide to Pag-Ibig Multi-purpose loans if you want to apply.
How can government employees get a loan from banks or private lenders?
Government employees who need a bigger loan amount than government agencies can provide can apply to banks. But, no matter the reason or loan purpose, it's so much easier to do this by going to an online loan comparison portal.
On an online loan comparison portal, you just need to enter details such as your monthly income to get a quick estimate of the loan amount you can borrow. You will also be referred to banks with lower interest rates. This way, you avoid unscrupulous lenders or loan sharks who tend to charge too much interest rates.
To be eligible for a bank loan application, an individual must be employed for at least two years, and have a good credit history.
If your thinking of applying for a personal loan from a bank, we've compiled a list of banks offering the lowest interest rates for personal loans to make it easier for you
About the author
---