Personal Loans For Government Employees In The Philippines: A Comprehensive Guide
8 min read
Philippine government employees are enjoying more benefits, bonuses, and a salary increase within the present administration. However, they may still find themselves faced with unexpected needs. When this happens, they need to seek financial assistance. This is where personal loans for government employees comes in.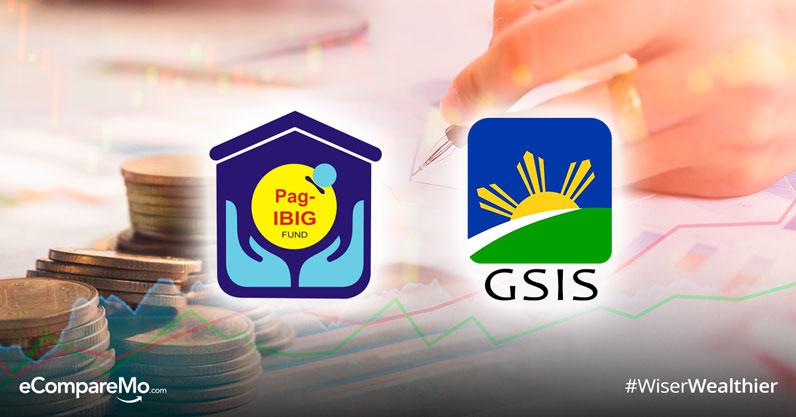 Luckily for government employees, the stability of their work makes them eligible to apply for loans. There are two options for government employees in the Philippines looking for a personal loan: government agencies or banks.
How can a government employee get a loan from government agencies?
The GSIS and Pag-IBIG are the two biggest government agencies providing housing loans and personal loans. The offer financial assistance to government employees.
Compared to banks, these two agencies offer lower interest rates with higher salary loans. And because contributions are automatically deducted from payroll, government employees can easily repay their loans.
GSIS Consolidated Loan
It's called consolidated or a 'Conso Loan' because it combines five (5) types of loans in one –
Emergency Loan
Salary Loan
Restructured Salary Loan
Enhanced Salary Loan,
Summer One-Month Salary Loan.
The outstanding balances, penalties, and surcharges are liquidated by the consolidation. The latter two may also be waived.
Avail of these loans through a G-W@PS, or GSIS Wireless Automated Processing System Kiosk near you. The application is paperless, and the 'kiosk' referred to looks like an automated teller machine (ATM).
What is the credit limit in Conso-loan?
The table shows the updated credit limits of members depending on their employment duration
| Required Min Premium Payment | Max Loan (monthly basic pay) |
| --- | --- |
| 20 months | 3-month loan |
| 40 months | 4-month loan |
| 5 years | 7-month loan |
| 10 years | 10-month loan |
| 15 years | 12-month loan |
| 25 years | 14-month loan |
Who are eligible for GSIS conso-loans?
To be qualified, here are the following criteria:
bona fide members of GSIS, active (regardless of employment status)
not on leave of absence without pay
with a net salary not lesser than the minimum amount after the repayment is reduced (as indicated in the General Appropriations Act)
should strictly have at least P15,000 loanable amount calculated
has no pending criminal and/or administrative case
Prosecutors, judiciary, and constitutional commission members may avail the loans worth 10 times their basic pay.
GSIS Conso-loan Application Process:
Enter your GSIS eCard Plus at the G-W@PS kiosk, similar to how you would an ATM card.
When your personal data appears, go to the Loan Windows page. You will see the types of loans available.
Choose the type of loan you need. You will then see the estimated amount of your loan. You have the option to change the loan amount and payment terms.
You will be asked to update your cell phone number and click "Agree to the Application Agreement" to proceed with the next step.
A verification page will appear. Scan your fingerprint for biometric verification.
Once you are done, the application will be submitted to the Agency Authorized Officer (AAO) for processing
Expect an SMS notification on the status of your loan application. The notification will arrive on the cell phone whose number you entered for verification.
You may withdraw your GSIS loan proceeds with your GSIS eCard at any Bancnet, Expresslink, and Megalink ATMs near you.
GSIS Financial Assistance Loan (GFAL)
Started in 2018 as a loan program exclusive for DepEd personnel, GSIS officially made it available this year to all government employees. This aims to help government employees to settle their unpaid loans from the authorized private lending institutions.
Loanable amount: P5,000 – P500,000
Interest rate: 6% per year
Repayment period: 72 equal monthly installments (or 6 years)
Payment mode: salary deduction
Other features: no processing fee
The availment of the loan is voluntary, and borrower will also undergo a seminar for financial literacy.
Who are eligible for GFAL?
These are the needed qualifications and documents to avail the loan program:
Active GSIS member with permanent employment status
Paid premiums for the last 3 years
Not on leave of absence without pay;
No due and demandable loan account in GSIS
Have outstanding loan in accredited PLIs
No pending administrative or criminal case. (However, if the members are charged by an accredited lending company after the issuance of Department Order No. 55, s. 2017 in October 26, 2017 because of failure to pay loan as resulted by the priority of DepEd to pay GSIS and HDMF loan payments, they can still avail of the loan program.)
What are the documents needed for GFAL?
Make sure you all have the following:
Filled out GFAL application form, signed by an Agency Authorized Officer (AAO).
Statement of account (SOA) formatted according to GSIS requirement
Photocopied ID of authorized representative from lending institution who will claim the cheque from GSIS
Contact number
Borrower Loan Agreement
Loan Voucher
Any certified documents about the details of the loan (term, interest, amortization)
Payslip ng borrower for the last 3 months since the application date, certified by AAO
How to apply for GFAL?
The 6-step guide for GFAL application are the following:
Fill out the application form and SOA with accuracy
Prepare all the necessary papers. GSIS will only process the application when the documentary requirements are complete.
File the application to the nearest GSIS office. You will be given an endorsement slip for Financial Literacy Seminar from GSIS.
Attend the seminar in the GSIS office.
Undergo the loan evaluation at counselling session in the GSIS office, too.
Sign the loan documents. The form will be submitted to the GSIS after the evaluation and counselling.
Pag-IBIG Multi-Purpose Salary Loan
One of the three national savings in the Philippines, contributing to the Pag-IBIG fund is mandatory for all SSS and GSIS members. This means every type of employee can be eligible for a Pag-IBIG loan.
Whether you are a private or government employee, these loans can be used for:
Bills or credit card payments
Capital for small businesses
Car repair
Debt consolidation
Educational or medical expenses
Home renovations or improvements
Travel
Who are eligible for Pag IBIG Multi-Purpose Loan?
You should meet the criteria in order to approved of the loan:
Bona fide member of Pag IBIG
Have a minimum of 24 months' worth of total contributions, or a total PAG-IBIG membership savings of at least P4,800.
Have a minimum one membership savings in the last six (6) months a month before the application.
If you have an existing PAG-IBIG Housing Loan, it must be in a good credit history on the date of the application.
If the applicant has an existing PAG-IBIG Salary Loan or Calamity Loan, the accounts must be in a good credit history on the date of loan application.
The applicant must submit complete proof of sufficient income.
For more information about the multi-purpose loan, you can read this comprehensive guide.
How can government employees get a loan from banks or private lenders?
Government employees who need a bigger loan amount than government agencies can provide can apply to banks. But no matter the reason or loan purpose, it's so much easier to do this by going to an online loan comparison portal.
On an online loan comparison portal, you just need to enter details such as your monthly income to get a quick estimate of the loan amount you can borrow. You will also be referred to banks with lower interest rates. This way, you avoid unscrupulous lenders or loan sharks who tend to charge too much interest rates.
Bank Loans for Government Employees
This is the list of loan programs you can get from the banks. Except the first item, these loans are available to all employees, both from the government or private institutions.
Credit Salary Loan (loan exclusive for employees in the government)
Chinatrust Personal Loan
Citi Personal Loan
EastWest Personal Loan
HSBC Personal Loan
Leverage Personal Loan
Maybank Personal Loan
PBCOM Personal Loan
RCBC Personal Loan
Security Bank Personal Loan
UCPB Personal Loan
Welcome Finance Personal Loan
Generally, to be eligible for a bank loan application, an individual must be employed for at least two years, and have a good credit history.
If you're thinking of applying for a personal loan from a bank, we've compiled a list of banks offering the lowest interest rates for personal loans to make it easier for you.
GDFI ORCR Sangla Personal Loan
Another way you can get cash fast without the hassle of going to the bank is converting your car's ORCR into cash with GDFI's ORCR sangla personal loan. Basically, it's a secured loan with your car's ORCR as collateral.
How does it work?
When you avail of the GDFI ORCR sangla personal loan, you can loan up to 80% of your car's fair market value at only 1.3% monthly add-on rate. All you need are the following requirements:
2 valid IDs
Copy of OR/CR
Latest utility bill
TIN ID
3 months payslip or Certificate of Employment
Proof of remittance for OFWs
Business papers for Sole proprietors and Corporations
It only takes 3-4 working days to process your application until the loan is ready for disbursement.
Learn more about it here on our ORCR Sangla loan page or click the button on the image below.
Online Salary Loans from Private Lenders
Brought to you by fintech, even loans have become digital. Through a smartphone, you will get access to many lending companies. With easy eligibility requirements and quick process, these online fast cash loans have been a go-to source of money for borrowers. However, you should take caution in applying for one as some are well-disguised scams. Make sure the online private lender is registered under SEC.
As a final thought, the stability of employment at the government sometimes is not enough for unforeseen financial situations. Don't be afraid to get loans for government employees – as long as you are wise with your financial decisions, nothing goes wrong. If you need better assistance with your finances, eCompareMo is here to help you.