How Can I Get Cash Fast By Using My Car's ORCR?
2 min read
In this uncertain time, many people are struggling to find ways to have cash on-hand as soon as possible. The truth of the matter is, most of us have been struck hard by the pandemic. And while we're all still on the road to recovery, expenses and bills are still on coming every due date–especially now that enrollment season is coming up.
So if you're still trying to get cash fast, we have a solution you can look into.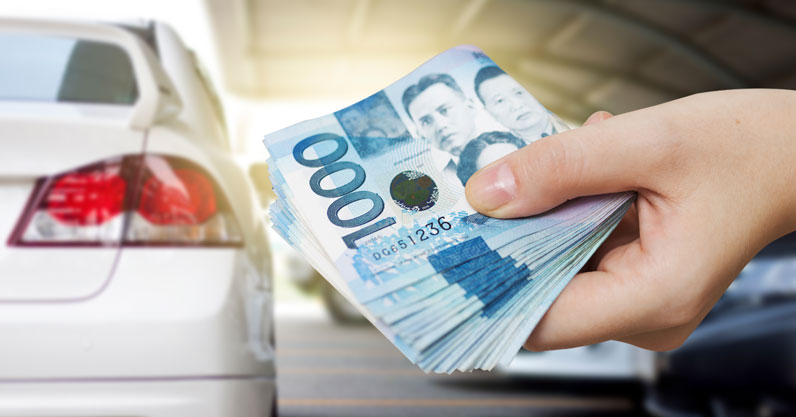 Do you own a car? Turn it into cash without selling it.
If you're a car owner and you need to get your hands on some funds quickly, a car title loan or ORCR sangla might be just the thing you need.
An ORCR sangla loan is a specialized financial product that lets you pawn your car's title (ORCR) in exchange for a loan. There are three benefits you can enjoy by considering an ORCR sangla loan.
1. The loan amount is substantial.
The loanable amount you can qualify for is based on your car's current fair market value, starting at 70% up to 80%. This means the newer or the more valuable your vehicle is, the larger the loan amount you can apply for.
Even if your car is a little bit older (5-10 years old), the loan amount you can get from it is usually higher than what you can get from a bank. Because personal loans depend on your monthly income, unless your monthly income is much higher than your car's market value.
2. You can still use your car.
Perhaps the best thing about getting a loan via ORCR sangla is you can still use your car even if you get approved. Since your car's ORCR is the collateral for the loan, your mobility is not inhibited–you can still use your car for everyday activities.
3. ORCR sangla is open for car owners with all kinds of credit.
Have you been turned down by banks or other lending companies when you applied for a loan before? No worries. ORCR sangla is a loan that offers opportunity for car owners with any kind of credit history.

Since this loan is collateralized, your loan application hinges on your collateral (the ORCR) more so than your credit history. And if you successfully pay through the loan, this improve your credit history.
If you believe that an ORCR sangla loan is just the thing you've been looking for, you can apply right here, right now at eCompareMo. Here's how you can start.
How to apply for an OR CR sangla loan?
Applying for an ORCR sangla loan is so simple and easy, you can even do it online at eCompareMo. Just make sure you have all these requirements ready and set before you go.
2 valid IDs
Copy of OR/CR (Official receipt and Certificate of registration)
Latest utility bill (electric or water)
TIN (Tax Identification Number) ID
3 months payslip, Certificate of employment or proof of remittance (for OFWs)
Business papers for Sole proprietors and Corporations
Once you have these requirements prepared, click on the button at the banner below and start getting cash fast just by using you car's ORCR. It only takes 3-4 working days for your application to be processed and the loan amount to be disbursed to you.
If you'd like to learn more about ORCR Sangla loans, you can visiting our ORCR Sangla loans page at https://www.ecomparemo.com/personal-loan/orcr-sangla.