On Paperless Billing: Should You Pay Your Service Provider For Printed Billing Statements?
3 min read
Electronic billing may be more convenient for a company, and better for the environment, but if a customer still wants to get a paper bill the company should provide it free of charge.
This is according to the Department of Trade and Industry (DTI), which says companies should not impose extra fees on consumers who choose to opt out of electronic billing and want to get a billing statement through the mail.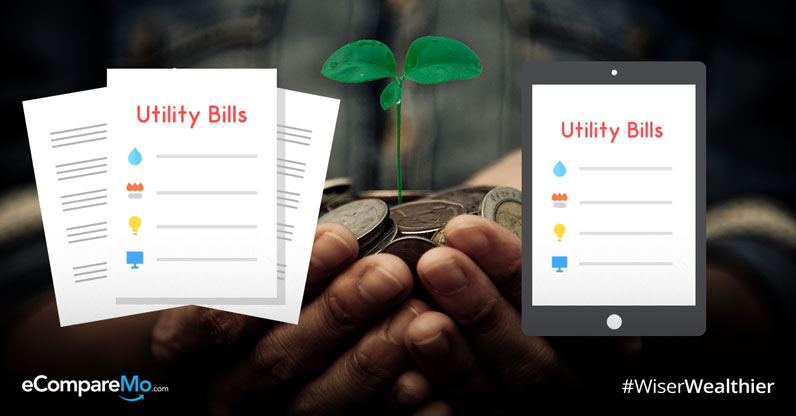 "The DTI recognizes the initiative of companies to protect the environment through their move toward e-billing or paperless billing," said DTI Undersecretary Ruth Castelo during a press briefing on Wednesday (April 4).
"However, the DTI also recognizes the right of consumers to still receive paper billing without cost," she concluded.
What is paperless billing?
In the Philippines, paperless or electronic billing is an "option" presented by most banks, telecommunications, and credit card and insurance companies. Even several utility service providers, such as Maynilad Water Services, Manila Electric Co., Visayan Electric Co., and Davao Light and Power Co,, have given customers the option to shift to e-billing.
Customers that subscribe to a company's e-billing program are notified about their bills via e-mail or through an alert on their mobile phones. They also often get access to a web portal where they can check their bills, see their usage, and even pay.
Why go paperless?
Despite the fact that, in most cases, companies inform customers of their shift to e-billing is an "option," many charge additional fees for the issuance of paper billing statements. In a sense, they make the option to go paperless "mandatory" if you don't want an extra charge in your monthly bill.
Most companies who made the switch to e-billing often cite two things leading to the decision: convenience for both themselves and the customers and the desire for more environmentally sustainable operations.
Switching to e-billing is supposed to reduce the amount of paper waste generated by a company's operations. It is oftentimes cited as part of a company's corporate social responsibility efforts.
Globe's continued sustainability efforts
One of the biggest and most vocal proponents of the benefits of e-billing in the country is telecom giant Globe. Globe launched their campaign for paperless billing back in 2015, announcing that it was part of their efforts to contribute to the United Nation's Sustainable Development Goal of Life on Land which is centered on protecting and sustainably managing terrestrial ecosystems—including forests.
They are also one of the biggest recipients of criticism for imposing fees on customers who would prefer to still get their statement of accounts on paper.
Last October, Senator Nancy Binay filed Senate Resolution 521, which urged the Senate to investigate telecom companies' imposition of additional charges to subscribers who declined paperless transactions.
Globe and PLDT-Smart were namechecked for charging an additional P50 to subscribers who opted out of paperless billing. Binay stated that this additional charge for paper billing was not in accordance with the Consumer Act of the Philippines.
Instead of penalizing subscribers, Binay said the telecoms should instead provide incentives for customers to agree to go paperless.
She also mentioned that, for some people, such as senior citizens or those without reliable access to the internet, the new billing system was unfair.
In response to Binay, Globe released a statement saying that 80 percent of their customers preferred electronic billing. They also said that senior citizens were exempted from the P50 charge for paper billing.
The lack of reliable internet access is a problem when talking about implementing a totally paperless billing system. So is the fact that many banks and financial institutions still require credit card and loan applicants to show a billing statement complete with residence address.
For the moment, Globe seems to be sticking to their guns regarding their commitment to paperless billing. Just last month, a report was released about Globe's partnership with Hineleban Foundation, a non-profit organization in Bukidnon.
Globe has committed to donate P30 million within a five-year period to support the reforestation of 3000 hectares of rainforests in Bukidnon and Lanao del Sur. Globe has stated that part of their donation to Hineleban will be funded by the fees charged to mobile and broadband customers who opt for paper billing.
Sources :
http://news.abs-cbn.com/business/03/28/18/dti-tells-firms-to-stop-charging-extra-for-sending-paper-billing-statements
http://news.abs-cbn.com/business/10/06/17/globe-says-80-pct-of-postpaid-subscribers-prefer-electronic-bills
http://www.bworldonline.com/content.php?section=Corporate&title=maynilad-launches-paperless-billing&id=121546
https://www.philstar.com/business/2017/06/17/1710957/erc-issues-e-billing-rules
https://news.mb.com.ph/2017/10/01/binay-urges-senate-probe-on-telcos-imposing-p50-charge-to-subscribers/
https://technology.mb.com.ph/2018/03/12/globe-and-hineleban-foundation-rainforestation-efforts-underway-now-covers-34-hectares-in-bukidnon/