NPC Files Charges Against Three Online Lending Firms For Harassing Borrowers
3 min read
As we reported last June, the National Privacy Commission's (NPC) is cracking down on private loan firms over threats to delinquent borrowers.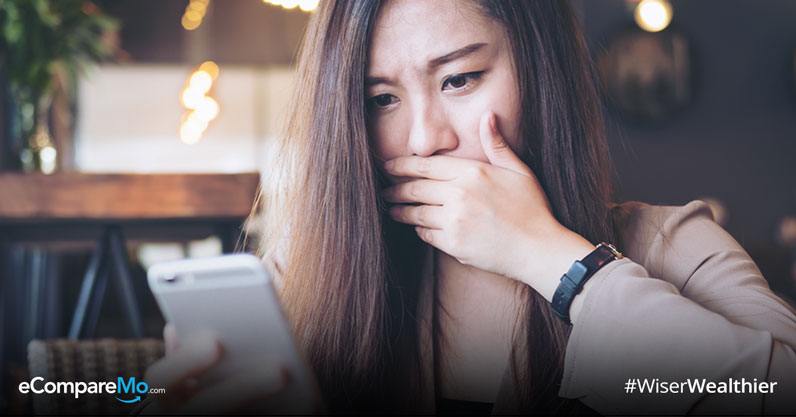 Now, as of last Friday (September 6), the NPC has announced that three of online lending firms face jail time for public shaming their borrowers.
Violations of the Data Privacy Act of 2012
In a press conference, the NPC announced that they've completed their investigation into Unipeso Lending Co. Inc of 'CashLending' app, Fynamics Lending Inc., of 'PondoPeso' app, and Fast Cash Global Lending Inc., of the 'Fast Cash' app.
They found the three had business models which were founded on principles that violated the Data Privacy Act of 2012.
NPC commissioner Raymund Liboro said during the press conference that the NPC is recommending the criminal prosecution of officials from those three online lending firms. They could face up to seven years of prison and fines that could reach up to P5 million.
Charges are being filed against the following companies and its executives:
Unipeso Lending Company

Haolong Li, Guanqun Luo
Flordeluna Rosell
Rizza Mae Lorilla
Renyvic Duquitan

Fynamics Lending

Meng Li
Changjin Wang
Kwinnie Mae Fianza
Jacquielyn Chua Garrido
Helen Joy Amican de Luna
Bernard Salvacion Jr.

Fast Cash Global Lending

Kellon de Jesus Manalastas
Tiancai Huang
John Christian Sia
Jovy Co Ting
Zichao Su
With the complaints received from borrowers, these lending firms were caught violating the following legal requirements for their business, under RA 10173 or Data Privacy Act of 2012:
Criteria for Lawful Processing of Personal Information
Adherence to the principles of transparency, legitimate purpose and proportionality
Unauthorized Processing of Personal Information and Sensitive Personal Information
Processing of Personal Information and Sensitive Personal Information for Unauthorized Purposes
Malicious Disclosure
Unauthorized Disclosure
(Read: 2019 Update: Personal Loans In The Philippines With The Lowest Interest Rates)
Penalties inflicted on borrowers are abusive
The investigations showed that these businesses' operations rely on data privacy abuse and shaming their borrowers to force them to repay their loans.
"(The) report found that the penalties inflicted on borrowers by these online lenders are abusive," said Liboro. "The public shaming they carried out has caused anxiety, depression; some have even lost jobs and feel they became unemployable, that their reputation and future were put in jeopardy. The permanence of these damages is disproportionate to the mere delinquency in paying debts, sometimes as low as P1,000."
These loan firms' apps have remote access to borrowers' phone information, including personal photographs. These are then used for public shaming, contacting delinquent borrowers' relatives, friends, and even employers.
Most complaints relayed, "how their lives have been affected because of the humiliation they experienced, where some of them no longer go out of their houses for fear of encountering a relative, friend or coworker who received calls or text messages from these online lending applications,"
Following this, the NPC has recommended issuing the loan firms a temporary or permanent ban on the access of personal data, and have the apps removed from the Google Play Store.
"It reveals a business model founded on principles violative of the Data Privacy Act, business models which make use only of shaming to collect payments from their delinquent borrowers," continued Liboro. "These unethical practices simply have no place in a civilized society and must stop."
The Securities and Exchange Commission has also been warning the public about patronizing lending companies, emphasizing that the public should make sure that a lending company is authorized to operate as such under Republic Act No. 9474.
Back in July, the SEC had also revoked the registration of 836 lending companies. You can read our story about that, and get a link to a list of these illegal lending companies, in our article here.
Sources: The Philippine Daily Inquirer, The Philippine Star, Rappler