Lower National Debt, Taxes For Chinese Workers, And More Financial News
7 min read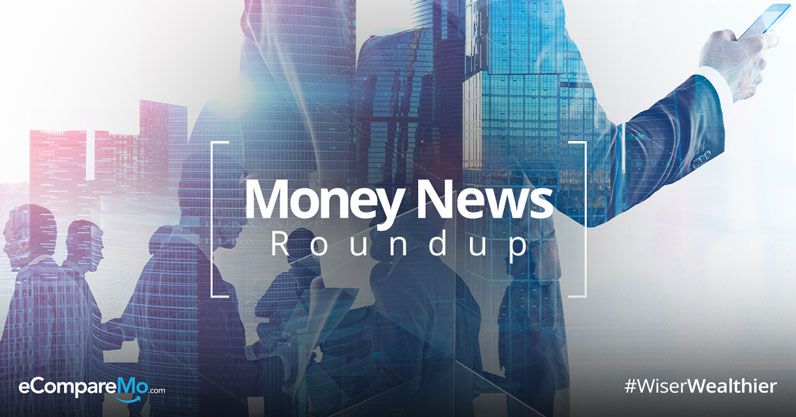 Senator Ralph Recto Backs Government Plans to Collect Taxes from Chinese Workers in PH
Senate President Pro Tempore Ralph Recto agrees with the government's plan to collect income taxes from all Chinese workers in the country.
The Department of Finance (DOF) announced last Friday that they would collect income taxes from Chinese workers in the online gaming industry beginning July. Senator Ralph Recto, the Senate President from the time being, emphasized that it is the right thing to do to address the matter.
"That's the right approach. Before you badger Congress to levy new taxes or raise rates, kindly plug the leaks first," Senator Ralph Recto said in a statement.
According to him, the influx of Chinese workers in the Philippines might be due to the slack enforcement of policies on foreign labor, allowing the latter to skirt rules of the Bureau of Internal Revenue (BIR), Department of Labor and Employment (DOLE), and the Bureau of Immigration.
"The BIR can't be strict on Filipinos when it comes to paying taxes, by withholding these at source, while allowing foreign nationals a free pass," he said.
Senator Recto also said that Filipino workers and professionals paid P370 billion in income tax in 2017, or 20% of the total tax paid. This means that for every P5 tax paid, P1 comes from individual income earners.
He added that Chinese workers in other industries in the country, such as construction, should also pay income tax.
The Bureau of International Revenue (BIR) and Department of Labor and Employment (DOLE) announced earlier this week that it was developing a foreign workers database to monitor them and ensure they're paying the correct taxes.
It is also cited by Senator Recto's office that there is an initial BIR count that shows at least 33,000 foreign workers are employed by service providers of 64 offshore gaming operations. As of today, there are more than 300 service providers of offshore gaming operators in the country.
(Read: PWD Discount, Top Philippine Companies, Corporate Income Tax Reduction, And More News)
Provincial LGUs Allotted A Total of P1.6B To Help Farmers Cope with Falling Rice Prices
Following the call of Department of Agriculture (DA) Secretary William Dar on local officials to directly move themselves in the industry's value chain by bankrolling the buying, drying, milling, and marketing of palay, provincial local government units (LGUs) of the country's six top rice-producing provinces have allotted P1.6 billion to purchase palay from farmers to help them cope with the falling prices of the crop.
The DA said in a statement that initial commitments were made by Nueva Ecija Governor Aurelio Umali (P250 million), Ilocos Norte Governor Matthew Marcos Manotoc (P200 million), Ilocos Sur Vice Governor Jeremias Singson (P200 million), Pangasinan Governor Amado Espino III (P300 million), and La Union Vice Governor Mario Ortega (P200 million).
Secretary Dar made the proposal after learning that the Isabela provincial government had been directly buying palay from local farmers in recent years. A total of P450M was allotted by the LGU of Isabela for this year's acquisition program.
"With the buying price of palay at 14-percent moisture content set at P17 per kilo, these six provinces could procure roughly 91,176 metric tons (MT) of palay from farmers this wet season harvest," as per Secretary Dar.
He added that the pooled funding from the six LGUs could help about 27,000 small-scale farmers following the current national palay harvest average at 4MT per hectare.
Playing her part on the project, Senator Cynthia Villar said on Tuesday that she was urging the Department of Social Welfare and Development (DSWD) to use its funding to purchase local rice instead of allocating its money to its beneficiaries.
She also said that the DA must allocate its own rice fund to programs not covered by the Rice Competitiveness Enhancement Fund (RCEF) to maximize the help that could be extended to farmers.
Senator Villar also recommended that the agency use the fund for the provision of inputs like fertilizers, hybrid seeds, and most importantly additional support in times of calamities.
(Read: Mining Tax Reform, Manila-Bicol Railway, And This Week's Hottest Financial News)
17th Congress Filed Too Many Financially Unsustainable Bills, Says DOF Secretary Carlos Dominguez III
As per DOF Secretary Carlos Dominguez III, the 17th Congress filed over a hundred bills that the government can't afford.
Secretary Dominguez said in an emailed statement on Thursday, June 27, that weekly meetings between the economic team and Congress would prevent approved bills from being vetoed by President Rodrigo Duterte for "going beyond the limits of fiscal discipline."
"These vetoes do not mean that we do not support you. The President's vetoes invite us to take another approach," he said.
His solution? He wants the economic team and members of the congress to meet up weekly to align the executive and legislative branches and achieve President Rodrigo Duterte's economic reform agenda.
In the 17th Congress alone, lawmakers proposed 147 bills that Dominguez believed would collectively erode revenues by P178 billion and mandatorily add P799 billion to the budget. These amount to a whopping P977 billion that the government cannot afford to implement.
Congress also had 31 bills which sought to create more freeports or ecozones. Dominguez said the Philippines already has 546 tax-free areas and adding more would be contributing to massive leakages in revenue collection.
"We do not think this is how we should do policy – that is create more tax-free zones or sectors and ask other Filipinos to pay for these incentives. Surely there is a better way to help everyone," he added.
The Department of Finance is pushing for the approval of the Tax Reform for Attracting Better and High-Quality Opportunities (Trabaho) bill, which aims to reduce corporate income tax and takes out some tax perks of companies.
The proposal has drawn mixed reviews, with some foreign companies allegedly backing out from investing due to the uncertainties of the Philippines' tax and incentive system. Labor groups also fear that the Trabaho bill would ironically result in thousands of job losses.
National Government Debt Lower in July As Peso Strengthens
As peso becomes stronger against the dollar, national government debt was lower in July.
Latest Data from the Bureau of Treasury showed that the government debt in July was recorded at P7.8 trillion, 0.8% lower than the previous month.
The Treasury attributed this to a stronger peso and domestic redemptions.
Debt from domestic sources was at P5.25 billion, while debt from foreign sources was at P2.5 billion.
National Government debt was at P6.603 trillion by the end of 2016, when President Rodrigo Duterte assumed office. It was at P5.267 trillion in 2010, when former President Benigno Aquino III was elected, and at P4.645 trillion when former President Gloria Macapagal Arroyo was elected for a second term in 2004.
(Read: Meralco Rates Drop; Alcohol Beverage Tax And New Endo Bill To Be Pushed; And This Week's Hottest Financial News)
Metro Pacific Hospital Holdings, Inc. Sets Out with An Initial P83-B Public Offering
The Securities and Exchange Commission (SEC) said on Wednesday that the hospital unit of conglomerate Metro Pacific Investments Corporation (MPIC) has applied for an initial P83.3B public offering.
MPIC disclosed last May plans to unload a portion of its 85.6% stake in the hospital business to reduce debt, as its aggressive expansion over the years have caused their liabilities to grow substantially.
In a registration statement that MPHHI filed with the SEC, the company intends to offer up to P417.09M common shares, consisting of up to P35.82M new common shares as part of the primary offer, priced at a maximum of P182 each.
The remaining P381.27M existing common shares will be sold by selling shareholder, MPIC. This will include up to P40.771M shares for the over-allotment option.
The final offer price will be announced by Nov. 14, 2019, depending on when the firm secures the green light from the SEC and the Philippine Stock Exchange (PSE).
This will be followed by the offer period from Nov. 18 to 22. Its shares are expected to be listed on Dec. 2 under the ticker HOSP.
MPHHI expects P5.95 billion in net proceeds from the primary offer, about 67% of which will be spent on additional hospitals, cancer centers, clinics, and new health care businesses. Around 24% will go to additional investments in its existing hospitals, while the remaining eight percent will be used for general corporate purposes.
The company also expects up to P75.1 billion in net proceeds from the secondary offer, assuming the over-allotment option is fully exercised. MPHHI will not get anything from the sale of MPIC's shares.
The company operates several of the country's top hospitals including the Makati Medical Center, Asian Hospital, Cardinal Santos Medical Center, Our Lady of Lourdes Hospital, De Los Santos Medical Center, and Manila Doctors Hospital.
It also has stakes in regional hospitals like the Davao Doctors Hospital, Riverside Medical Center in Bacolod, and Central Luzon Doctors Hospital in Tarlac.