Most Common Types Of Loans In The Philippines
12 min read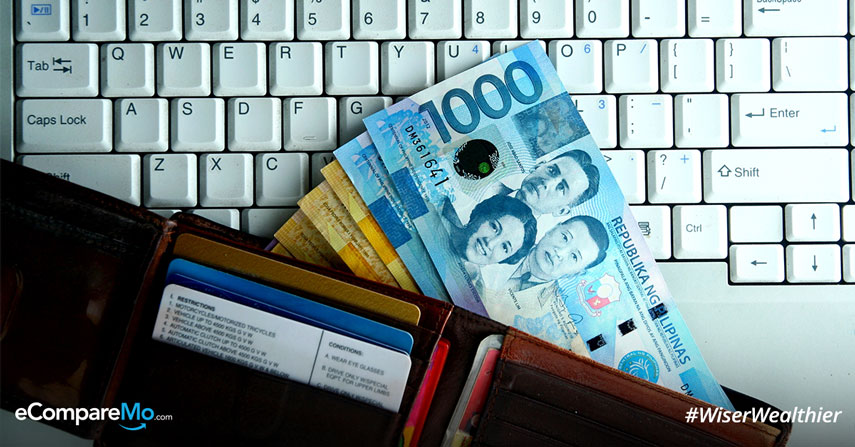 When you're strapped for cash due to an unexpected expense or you need just a bit more funds to make a big-ticket purchase, loans can be your best friend.
There are many different types of loans in the Philippines according to what they can be used for. There are personal loans, auto loans, home loans, business loans, and emergency loans.
Different loans come with different interest rates, payment terms, and requirements. Most of the time, these factors depend on where you take out the loan. Aside from banks, there are online lending companies in the Philippines, microfinancing institutions, cooperatives, and other financial entities.
Before you even fill out an application form, it pays to know which type of loan you need and which companies offer the best loans for you. In this post, were going to look at the different types on loans in the Philippines and help you decide which is the one for you.
Personal Loan
A personal loan is a multi-purpose financial product you can borrow from banks. Whether you want to make your travel goals come true or you need to do a little home remodeling, personal loans can be the easiest way to get some money.
There are two types of personal loans available in the Philippines, secured and unsecured. Let's take a closer look at these two types to determine which type will work best for you.
A. Unsecured Personal Loan
Commonly, personal loans in the Philippines are unsecured, which means that you don't have to put up a collateral to be able to borrow from a bank or financial institution. However, this comes with a catch: compared to secured personal loans, unsecured ones have a higher interest rate and require potential borrowers to have a good credit standing.
For unsecured personal loans, these are the following details you need to know:
Interest rate – from 1.20 to 1.59 percent per month
Loan tenure – from 3 months to 36 months, depending on the amount
Loanable amount – P20,000 up to P3 million in some banks
Monthly income requirement – some banks accept applicants with at least P14,000 gross income
To make sure you have a higher chance of getting approved for a personal loan, make sure that you have a good credit standing, which means you don't have defaulted debts under your name. In addition, applicants who have credit cards can have a higher chance of getting approved, especially when they apply through their credit card issuer.
Some of the banks offering unsecured personal loans are the following:
BDO Personal Loan
BDO Asenso Kabayan Personal Loan Unsecured
BPI Personal Loan
EastWest Bank Personal Loan
PBCOM Personal Loan
Citi Personal Loan
Chinatrust Personal Loan
HSBC Personal Loan
RCBC Personal Loan
Maybank Personal Loan
Security Bank Personal Loan
UCPB Personal Loan
Leverage Personal Loan
Welcome Finance Personal Loan
B. Secured Personal Loan
For those who want smaller monthly repayments and have the collateral to put up, you can apply for a secured personal loan.
These loans can have the same terms of payment as secured ones yet can have lower interests because the borrower is willing to use their assets as guarantee. Some of the most common collaterals used in secured personal loans are cars and homes. Secured personal loan applicants have a higher chance of getting approved too.
Although you might think that lower interest rates and faster approval time are an advantage of personal loan, they also come with a big con: you can lose your collateral if you cannot sufficiently pay your debts and your account defaults. Only take out secured loans when you are able to make monthly repayments. Otherwise, get an unsecured loan.
Currently, only BDO offers secured personal loan in the Philippines. The BDO Asenso Kabayan Personal Loan Seucred is exclusive for overseas workers who want better terms of payments in exchange of a guarantee. Here are some quick facts regarding BDO Asenso Kabayan Personal Loan Secured:
Interest rate – 0.79 percent to 0.84 percent depending on the tenure
Loan tenure – 6 months to 36 months
Loanable amount – P10,000 to P3 million
Monthly income requirement – P20,000 gross monthly income
Auto Loan
If you want to stop dreaming and start driving your own car, an auto loan is the perfect solution for you. Through an auto loan, you can get credit from banks to purchase a vehicle without paying the entire amount upfront. While this is the main purpose, you can use car loans in the Philippines for numerous reasons:
Apply for a car loan by using your existing vehicle as a collateral
Refinance an existing auto loan
Reimburse the cost of a brand-new car within one month of purchase
Why should you get an auto loan when purchasing your car? For starters, you're trying to spread the amount of the vehicle over time to make repayments more affordable.
For auto loans, you can get a maximum tenure of five years to make car ownership more accessible. For existing car owners, getting another vehicle is much easier if you can use your current car as collateral.
Unlike personal loans, getting a vehicle loan can be much more difficult. They have stricter requirements especially in terms of gross monthly income.
For most auto loan products from banks, they require people to have at least around P50,000 monthly income, which means that low-income earners have a minimal chance of getting approved.
These are the the most common features of autoloans:
Interest rate – 4.63 percent 27.28 percent
Loan tenure – one year to five years
Loanable amount – up to 80 percent of the total vehicle value
Monthly income requirement – at least P50,000 gross monthly income for most banks
Regardless if you have met the criteria or not, there are several things you have to know about getting a vehicle loan from banks.
First, you must have at least 20 percent of the vehicle's total selling price to be able to take out an auto loan. Although it means that you don't have to pay a vehicle in its entirety, some people might have a hard time producing a down payment for the vehicle.
In addition, defaulting a mortgaged car will mean that your vehicle will be repossessed by the bank. When a vehicle is paid through an auto loan, your loan is secured by using your vehicle as a collateral, which means you still don't technically own your vehicle.
Only when you've paid your vehicle, by paying off you auto loan, will your bank will release the chattel mortgage and the original registration certificate and official receipt.
If you're ready for the responsibility of an auto loan, here are some of the banks that offer car loans in the Philippines:
BDO Car Loan
BPI Car Loan
PBCOM Car Loan
PSBank Car Loan
RCBC Car Loan
Union Bank Car Loan
Security Bank Car Loan
AUB Car Loan
Planters Bank Car Loan
UCPB Car Loan
Housing Loan
You can also get a loan to pay for your home. In a nutshell, a home loan is type of debt instrument that enables people to purchase a home through staggered payments.
A housing loan is perfect for people who want to own the house of their dreams but cannot pay upfront. Through a housing loan, owning the home of your dreams can be much easier.
Although the most common reason for getting a home loan is to purchase a house, there are other reasons for taking out a housing loan.
You can take out a housing loan to refinance an existing home loan, pay for the construction or redesign of your property, reimburse the borrower for the purchase of a property, and lot acquisition. You can also use the loan for personal needs.
Since a home loan is a serious financial commitment, the requirements for a housing loan are pretty stringent. To become eligible for a home loan, you need to meet the following criteria:
A gross monthly income of at least P40,000
Employed or running a business for at least two years
At least 21 years old and cannot be more than 65 years old by the time the loan matures
To those who are working overseas and want to finally get the home of their dreams, they can also get a home loan, provided that they submit additional documents such as certificate of employment from their overseas employer, complete details of the loan administrator, and other pertinent documents.
Before you even apply for a home loan, you must be able to understand the most common home loan features. This way, you can estimate the total repayments you have to do and get the one that works for you best:
Interest rate – 4.99 percent to 11.50 percent
Loan tenure – up to 30 years
Loanable amount – up to 80 percent of the total vehicle value, with a minimum loan of P200,000 for some banks
Monthly income requirement – at least P40,000 gross monthly income
Home loans might be a helpful financial product for people who cannot pay for a house in cash. However, they come with disadvantages. Like an auto loan, home loans are a secured form of credit. This means that your house will be mortgaged until you can pay off the entire amount in full and defaulting your loan will result in the house being repossessed by the bank.
In addition, another drawback of a home loan is the lengthy terms of payment. By settling for a longer duration of repayment, you'll be committed to a lengthy financial obligation. You must be financially ready to make repayments for quite some time. Using a bank loan calculator to compute your estimated repayments can help you make projections.
Now that you know what to expect when taking out a housing loan, it's time to pick the right bank for you. Currently, these are the banks that offer home loan in the Philippines:
BDO Housing Loan
BPI Housing Loan
Metrobank Housing Loan
EastWest Bank Housing Loan
PBCOM Housing Loan
CTBC Housing Loan
HSBC Housing Loan
RCBC Housing Loan
Bank of Commerce Housing Loan
Union Bank Housing Loan
Maybank Housing Loan
Equicom Housing Loan
Security Bank Housing Loan
Business Loan
To expand your business, you need to supply your coffers with fresh capital. Sometimes, the best way to raise more money for expansion is to get a business loan.
Also known as SME loans, this type of financing is available for entrepreneurs who want to grow their empire but don't have the necessary capital outright to do so.
To understand business loans, you need to know which one will suit your needs best. If you're thinking of getting one, you may need to apply for the type of business loan that addresses your business' needs perfectly:
Line of credit – regardless of the reason, a line of credit can be handy if you need to make short-term purchases that don't require a huge sum upfront. This means that the bank will give you a predetermined amount of money that can be used anytime, anywhere.
Equipment loan – this type of business financing is perfect for entrepreneurs who need to make big-ticket purchases for their ventures. Instead of making a huge payment upfront, the borrower can spread out the cost of the equipment over time. This is the type of credit you need if you need new equipment or you need to replace your existing hardware.
Conventional business loan – just like any type of loan, your standard business loan is a large amount disbursed to the borrower that can be used for any purpose specified.
Now that you know which types of business loans are offered by the country's biggest banks, you need to prepare the most common requirements needed when applying for an SME loan:
Duly accomplished application form
Company profile
Photocopy of Income Tax Return (ITR) for the last three years
Photocopy of two valid IDs
For single proprietorship, copy of valid DTI registration documents
For corporate business, copy of valid SEC registration documents
Bank statement for the last three months
Audited financial statements for the last three years
List of customers/suppliers and details about their dealings
Location plan (if applicable)
In addition to the following requirements, business loans are only offered to entrepreneurs who are already making a profit. This means that your financial statements must reflect that your business is making money to be able to pay off your loans.
To understand how business loans work before you even apply for them, you must know what to expect before taking out one. Here are some of the most features you can see when you apply for a business loan:
Interest rate – 6.50 percent to 10.50 percent
Loan tenure – up to 15 years
Loanable amount – from P100,000 up to P20 million
Monthly income requirement – at least P40,000 gross monthly income
If you're applying for a business loan, you need to be ready for several disadvantages that will come your way.
First, business loans have a lengthy application process, in addition to a number of prerequisites a business owner and his venture has to meet. Not only that they verify all the pertinent documents submitted by borrowers, they also have to gauge if a business is profitable before they sanction the loan.
In addition, some types of business loan as well as banks require their SME borrowers to put up collateral, which means that your asset will be confiscated by the bank if you fail to pay your obligations. If you're going to take out a business loan, you must be able to make repayments.
Now that you're ready to try to take out a business loan, here are the commercial banks that offer loans for business purposes:
BPI Family Ka-Negosyo Business Loan
BDO Small Business Loan
Landbank OFW Reintegration Program
PSBank SME Loans
Maybank Business Loan
PNB Business Loan
Security Bank SME Business Express Loan
Plantersbank SME BizLoan
Metrobank SME Term Loan
CBTC Bank SME Business Loan
DBP Small Business Puhunan Loan Program
HSBC Business Loan
Emergency Loan
With the Philippines being a hotbed for typhoons, earthquakes, and volcanic eruptions, everyone is prone to the financial damages due to calamities. In addition to natural disasters waiting to happen, we are also prone to various emergencies such as accidents, sudden hospitalization, and other threats to our lives. Since not everyone is prepared to financially overcome these circumstances.
This is where emergency loans come in: they give you the financial freedom in your darkest hours. Regardless of the disaster that struck your household, an emergency loan is the perfect debt instrument for you when you're cash strapped.
Although there are private lenders who are willing to lend you money in a pinch, they come with hefty interest rates. If you're badly in dire need of cash, you can get the following loans from these government financial institutions:
GSIS Emergency Loan
Pag-IBIG Calamity Loan
SSS Emergency Loan
What should you expect from emergency loans from these institutions? Here are some pieces of information you need to know about these government-sponsored emergency loans:
Interest rate – 5.95 percent (Pag-IBIG), 6 percent (GSIS), 10 percent (SSS)
Loan tenure – 2 years (SSS and Pag-IBIG), 3 years (GSIS)
Loanable amount – P20,000 (GSIS), P16,000 (SSS), up to 80 percent of the person's total accumulated value (Pag-IBIG)
Total contributions – at least 24 months and made 6 months' worth of recent contribution