Money News Roundup: The Most Important Things That Happened This Past Week
2 min read
Here's a quick roundup of money news that happened last week. In case you missed the latest updates about finance, business, and everything in between, we've got you covered.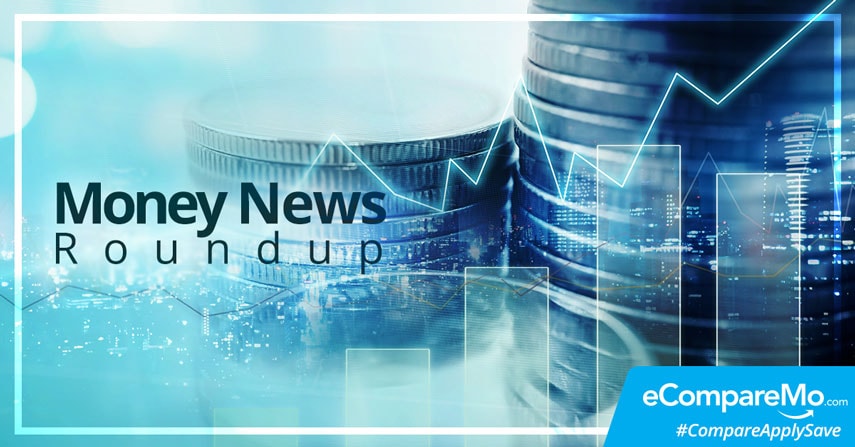 Jobless in April go down
The Philippine Statistics Authority reported that unemployment and underemployment rate went down to 5.7% and 16.1%, respectively, from the same month last year. This means that there are only 2.62 million unemployed and 6.46 million unemployed Filipinos today. That's still a lot of Filipinos with job problems, though.
UN report sees PH as a top FDI site
Despite restrictive foreign direct investment (FDI) policies in place, the Philippines is still seen as one of the "most promising countries" by the United Nations Conference on Trade and Development business survey. Snagging the 7th spot among 15 countries picked by members, the country went up from last year's 9th place, with United States, China, and India still remaining as the most prospective destinations.
New Nokia 3310 release date announced
The cool uncle of all phones is back, as HMD Global has announced the new Nokia 3310 will be sold in the Philippines for P2,490. Along with the other Android phones, the 3310 will hit the shelves by the end of June.
Angara seeks to tax third vehicle and up
Now that the comprehensive tax reform ball is in the senate's court, Senate committee on ways and means chair Sonny Angara said they're looking into imposing higher taxes on car owners who own three or more vehicles registered under the same name. The senator said that it will free up road space by amending the motor vehicle user's charge.
Megaworld unveils new township in Pampanga
Megaworld unveiled its new mixed-use development in San Fernando called Capital Town, its first township in the north. With a cost of P30 billion spent over the next 10 years, the Tan-led developer said it will cater mainly to BPO developments combined with residential and commercial portions for an integrated urban living.
Tax reform to exempt 6 million from income tax
The Department of Finance said that House Bill 5636 will exempt around six million Filipinos earning P250,000 and below annually. Once the bill has been passed, the current two-million tax-free workers will be joined by four million more in getting tax exemptions.
MMDA asks Congress for aide hazard pay
MMDA chair Danilo Lim is asking the congress to pass a law that will give traffic aides an additional P6,000 to their take-home pay. According to Lim, this will not just increase their salary but also prevent them from doing corrupt practices. This will augment their salary exponentially especially in a field where an entry-level traffic enforcer only gets P11,000.