How Many Typhoons Are We Expecting To Hit The Philippines This Year?
3 min read
Did you know that the country experienced fewer storms than average last year?
According to the Philippine Atmospheric, Geophysical, and Astronomical Services Administration (Pagasa), only 14 cyclones were recorded to have entered the Philippine area of responsibility, as opposed to the average of 20 due to the prevalence of El Niño last year.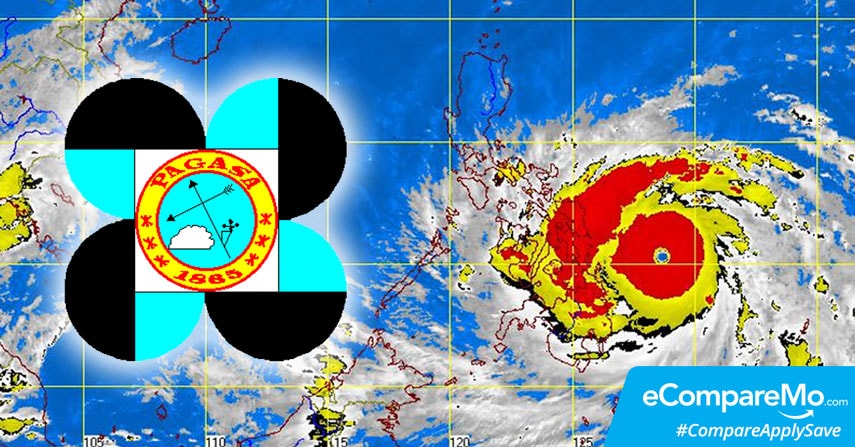 This year, the dry season phenomenon is likely affect the country once more. Amid looming threats of La Niña—and the wet season about to welcome us with torrential rains—what should we expect from the storms that will hit us starting June?
What's in a name?
It is no secret that Pagasa uses names to identify each typhoon. This year's lineup includes the following:
Tropical cyclone names for 2017 from Pagasa:
Auring
Bising
Crising
Dante
Emong
Fabian
Gorio
Huaning
Isang
Jolina
Kiko
Lannie
Maring
Nando
Odette
Paolo
Quedan
Ramil
Salome
Tino
Urduja
Vinta
Wilma
Yasmin
Zoraida
With an average of 20 storms hitting the country each year, Pagasa prepares a list of auxiliary names as backup.
The following monikers have been picked as auxiliary names for this year:
Alamid
Bruno
Conching
Dolr
Ernie
Florante
Gerardo
Hernan
Isko
Jerome
Pagasa, in fact, uses four sets of names every four years, which means that the list of names used for 2017 will be used again in 2021, 2025, and so on.
However, some names may be retired by the agency when it either causes at least 300 deaths or left P1 billion damage to agricultural damage or more. Some of the names decommissioned by the bureau are Ondoy, Yolanda, and Lando.
In a more international setting, the Japan Meteorological Meteorological Agency (JMA), on behalf of the World Meteorological Organization (WMO), oversees assigning names for cyclones coming from the Western Pacific Ocean.
The Japanese weather bureau asks its neighboring countries to send a set words that will be used for the final list of names. Expect to hear the following typhoon names this year from international news channels:
Tropical cyclone names for 2017 from JMA:
Muifa
Merbok
Nanmadol
Talas
Noru
Kulap
Roke
Sonca
Nesat
Haitang
Nalgae
Banyan
Hato
Pakhar
Sanvu
Mawar
Guchol
Talim
Doksuri
Khanun
Lan
Saola
Damrey
Haikui
Kirogi
Kai-tak
Tembin
Bolaven
While storms in the Philippines have their international counterparts, not every cyclone getting a designation from the WMO will have an equivalent from Pagasa, and vice versa.
This may mean that the weather disturbance may not be strong enough to be classified as a tropical cyclone (at least 65 km/h sustained for 10 minutes or more), or the ones recorded by other bureaus didn't enter the Philippine area of responsibility.
For instance, the first three storms that entered the Philippine territory (Auring in January, Bising in February, and Crising in March) were not strong enough to be classified by the JMA, hence the lack of international names.
Meanwhile, severe tropical storm Mirinae may have started as a low pressure area in the Philippines, but it gained strength and became a storm outside the Philippine area of responsibility already.
Fewer storms like last year
According to the Climate Monitoring and Prediction Section of the Pagasa, the bureau is expecting around 14 storms from June to November.
However, four tropical depressions have already been recorded, with the last one, Dante (international name Muifa), entering the Philippine area of responsibility last April. The said storm didn't make a landfall and immediately moved away from the country.
Last week, Pagasa already said that the indicators of the southwest monsoon, or more commonly known as habagat, are already here.
While rainshowers and thunderstorms in the afternoon or evening may already become more prominent, tropical depressions and storms may still take some time before they start brewing.
The country may be expecting fewer storms this year, but Filipinos should remain vigilant for severe weather disturbances to avoid loss of life and damage to property during these trying times.