Think Of These Things The Next Time You Park Your Vehicle On A Public Road
6 min read
Heavy traffic has become one of the worst maladies of our time. Not only does it affect every Filipino on a private level, but the slow movement of vehicles through the metro also dampens the country's economy.
In 2018, CNN Philippines cited a Japan International Cooperation Agency study where the Philippines loses P3.5 billion a day due to traffic!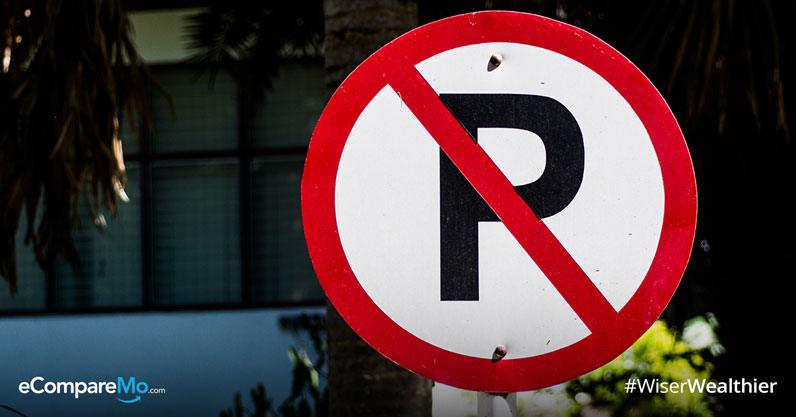 As one of the government initiatives to decongest the Philippines, President Rodrigo Duterte issued a 60-day ultimatum to local government units (LGU) to remove all obstructions on public roads during his fourth State of the Nation Address (SONA) in July 2019.
"I reiterate my directive, my request, my pleadings to the MMDA and all concerned local officials in Metro Manila, and all other cities, to undertake immediate action to ensure the speedy and smooth flow of vehicular traffic," said Duterte during his last SONA.
To make this happen, the Department of Interior and Local Government (DILG) issued Memorandum Circular No. 191-2019, mandating all LGUs to "reclaim public roads which are being used for private ends and in the process, rid them of illegal structures and constructions."
In two months, DILG Secretary Eduardo Año expected all local officials to have achieved this task.
It has been two months since then.
Trouble in paradise
Any sane Filipino would definitely agree with the government's call to remove all road obstacles. However, some hardheaded citizens not willing to make sacrifices are resisting this call for change.
In a Facebook post on a group called Motorcycle Rights Organization, a certain user cried foul over the revocation of Mandaluyong City's one-sided parking on certain streets.
According to the user, he received a flyer from the city government that says, "No parking both sides as per DILG memo."
In addition, the flyer also warned that keeping the vehicle on the road would force them to tow the car "at owners [sic] expense." He even claimed that the new no-parking policy of the Mandaluyong LGU is not backed by any ordinance, which is supposedly in contrast with the ordinance-backed one-sided parking that was previously implemented.
However, instead of gaining sympathy from other members, his post was met with scathing criticism and overwhelmingly negative response, he was forced to turn off the comments.
But is there any truth to the post's claim?
To answer this, here's the exact passage from the DILG memo:
In line with the President's directive during the 2019 State of the Nation Address, all local officials are enjoined to exercise their powers essential to reclaim public roads which are being used for private ends and in the process, rid them of illegal structures and constructions. Local governments are also to cause rehabilitation of all recovered public roads by placing street names and streetlights, among others. They are likewise encouraged to develop and implement strategies that will address the displacement issues cause [sic] by the implementation of this directive.
But that's not the end of the story. Right after the general mandate, the memorandum circular further explained why the post's claim is a moot point:
Relatedly, local chief executives are hereby directed to revoke permits that give authority to private entities to occupy public roads, alleys, and other thoroughfares. Prudence must also be observed in placing street signs and signages to avoid exacerbating problems on obstructions. Moreover, local sanggunians are enjoined to revisit ordinances and similar legislative measures to ensure responsiveness to this presidential directive and consistency with related laws and politics.
What does it mean? The mandate coming from the DILG, which is basically the extension of the President, is definitely more powerful than any ordinance issued by any LGU.
Any local law that is not aligned with the directive from the President can be reviewed to make it work or completely removed if an amendment is not possible.
(Read: Proof-Of-Parking Space Act: What We Know So Far)
In addition, the author did not specify if it was the city or barangay government that issued the ordinance. According to MMDA traffic chief Bong Nebrija, barangay governments cannot implement one-sided street parking schemes without the green light from the mayor of the area.
Fortunately, it's not just Mandaluyong who implemented it. Not long ago, Mayor Francis Zamora of San Juan City suspended pay parking on certain high-traffic streets near Greenhills. Meanwhile, Quezon City government pulled no punches as it targeted illegal vendors and vehicles obstructing public roads.
If street parking is no longer possible, then where should vehicle owners park their vehicles if they can no longer extend their property to accommodate a car?
They have no choice but to give way to the general public whose use of the road far outweighs their needs.
Arguments against parking on the street
Whether it is allowed in your city or not, parking on the street runs against the interest of the majority. Since traffic is getting worse by the day, it's time everyone did their fair share of work—and for vehicle owners, that means keeping your parked cars off the streets.
If you're still not convinced, here are some reasons why you should keep our roads clear.
1. You contribute to the massive traffic jams in the Philippines.
When you think about it, every parked car on the street is like cholesterol plaque buildup. The more people use the public roads as their private parking lot, the closer we get to a "national stroke," so to speak.
2. You limit the movement of first responders.
Emergency vehicles like police, ambulance, and fire trucks are always against the clock. Since people in the Philippines do not know how to yield to them, you are impeding their ability to perform their duties by blocking roads. Sometimes, the difference between life and death is just a lane occupied by parked cars.
3. You displace other forms of urban mobility.
It's a known fact that cars are the king of transportation in the country—and everyone else is a second-class citizen. Street parking means that other transport modes like bicycles, motorcycles, and even those who are using wheelchairs are funneled to lanes with moving cars, thus putting them at a higher risk of getting in an accident.
(Read: Fines For Illegal Parking In Metro Manila's Streets Expected To Rise Starting January 2019)
4. You reduce the visibility of other drivers.
Whether it's a vehicle or a pedestrian that's about to cross, your parked vehicle reduces the situational awareness of both parties. The damage can range from a simple fender bender to a more damaging T-bone accident.
5. You expose yourself to risks.
When you park on the street, you are exposing your car to numerous types of damages. If you're lucky, it's something as simple as an open-door collision or a parking mishap. Whether your vehicle is insured or not, you still have to pay for the participation fee before you can make any claim for damage. That's money you could use anywhere else such as parking, gas, or maybe even a nice dinner.
In a few months, the pre-holiday Carmageddon will turn our roads into massive parking lots. While it is inevitable because of the season, we can make our roads more hospitable to everyone—only if we stop using public roads as parking spaces.
To decongest the Philippines, we all have to make sacrifices.
Other sources: Researchgate