MMDA To Close 13 U-Turn Slots On Edsa. Here Are The Alternate Routes
1 min read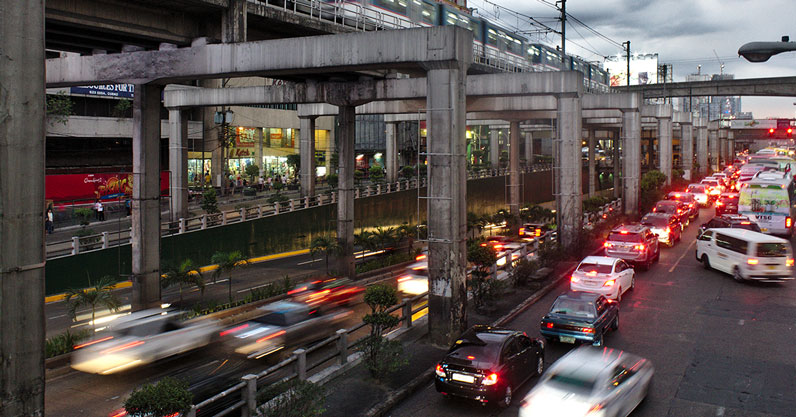 Heads up, motorists in the National Capital Region: The Metropolitan Manila Development Authority (MMDA) announced that they will soon close 13 U-turn slots on Edsa to ease the flow of the Edsa Busway and commuters. The closure will start on September 28 and should be completed within the next three months.
"Our goal is to give priority to our commuters," MMDA General Manager Jojo Garcia said in a report on PTV News. Garcia also said the agency will issue an advisory to the public a week ahead of any closure.
The MMDA will also post signages as guide to motorists and recommended alternate routes.
Read: Edsa Bus Lane Concrete Barriers: Another Bane To Motorists' Existence?
List of Edsa U-turn slots for closure
Here's a list of the U-turn slots affected by the closure, and the alternate routesf for motorists plying the main thoroughfare:
Caloocan City
General Tinio U-turn slot
De Jesus Street/8th street left turn
General Malvar U-turn slot
Alternate routes for Edsa-Caloocan City U-turn slots:
All vehicles must turn at the Monumento Circle.
Vehicles coming from NLEX must take A. Bonifacio Avenue and make a right at C3/Sgt. Rivera.
Quezon City
Balintawak Market U-turn slot across BPI
Kaingin Road U-turn slot (in front of Nissan)
Congressional LRT Station (in front of PANORAMA)
Corregidor intersection/Bansalangin U-turn slots
U-turn slots in front of Quezon City Academy
North Avenue U-turn slots (before the MRT North Avenue Station)
Santolan/Boni Serrano U-turn slot (in front of Camp Crame)
Alternate route for Edsa-QC U-turn slots:
All southbound vehicles must make a U-turn at Balintawak Cloverleaf; northbound vehicles on Quezon Avenue. If coming from White Plains and going to the south, make a U-turn under the Santolan flyover.
Read: Edsa Tollway: DOTr Plans Long-Term Solution To Metro Manila's Traffic Woes
Makati City
Edsa-Buendia U-turn slot (under the Kalayaan Flyover)
Alternate routes for Edsa-Makati City U-turn slots
Vehicles coming from Guadalupe making a turn to the Northbound lane can use the service road/intersection of Edsa-Ayala Avenue.
Pasay City
P. Celle U-turn slots
U-turn slot before Roxas Boulevard (near Heritage Hotel)
Alternate routes for Edsa-Pasay City U-turn slots
If coming from FB Harrison going South, make a U-turn under the Magallanes Flyover.
If coming from the South heading to the North, you must take the intersection where the flow of traffic is timed. You can also take the Mall of Asia Circle.