Edsa Bus Lane Concrete Barriers: Another Bane To Motorists' Existence?
3 min read
A few days ago, another bus slammed into a concrete barrier on Edsa along the dedicated bus lane, creating another unwelcome buzz on social media. This is the third time an accident like this occurred since the implementation of the dedicated bus lane on Edsa. And word on the proverbial street is drivers are getting more concerned about their daily commute on the national thoroughfare.
Accidents on Edsa aren't necessarily breaking news when it comes to us Manileños; seems like accidents occur every so often on the highway.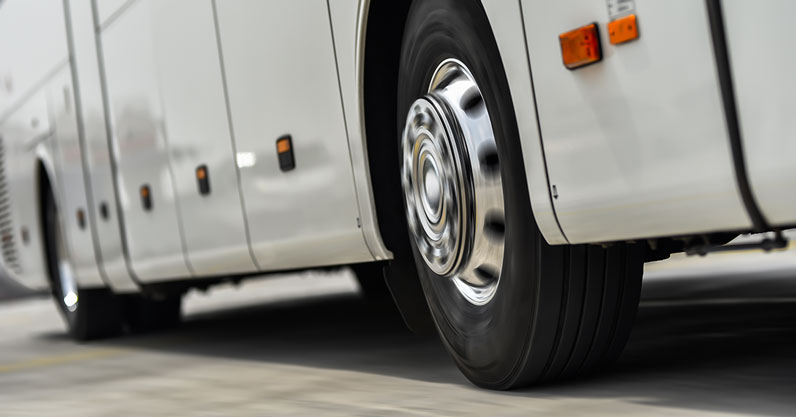 But with this recent implementation, one can't help but reconsider if this is something that needs to continue moving forward—especially when lives are potentially being endangered.
What's the Metropolitan Manila Development Authority's (MMDA) response to quell the already weary minds of motorists? Is there a better way to manage the vehicular flow Edsa by the time traffic comes back to the way it used to be?
MMDA's Bus Augmentation Means You Can No Longer Drive On Edsa's Innermost Lanes
Why do we even have dedicated Edsa bus lanes in the first place?
The dedicated bus lanes on Edsa have always been there for the longest time—just on the opposite side of the highway.
What used to be the fast lane for private motorists, the leftmost lane has been transformed into the Edsa Busway where city buses can traverse the entirety of the thoroughfare in reportedly a fraction of the time it takes compared to the previous layout.
The rationale behind this is: A single dedicated lane will prohibit buses from overtaking and overstaying in bus stops, making for a smoother commuting experience.
But mind you, the bus stops are still located in the rightmost lane, and that has also been converted to a bike lane in some parts of Edsa. This effectively limits private motorists, both two-wheeled and up, to the two middle lanes available.
The easing of traffic due to the nationwide quarantine protocol has given the MMDA a chance to experiment on this new procedure and for us motorists to get used to it.
At this point, what we're able to see is really just a part of the full view. What happens when pre-lockdown traffic comes back is up in the air.
However, what we're glad to see is our government agencies trying to make something work for everyone—motorists, cyclists, commuters, and pedestrians alike.
What about those 'killer barriers'?
Ah yes, the latest thing drivers and passengers dread when traversing along Edsa. According to the MMDA, there's no need to re-engineer the Busway lane's width because it was designed to fit city buses with ample room on both sides.
Where they're pointing the finger at though is on bus drivers not following the 50 kph limit set on the bus lane.
"Hindi po makitid ang busway dahil 50 kph [kilometers per hour] lang po dapat ang speed limit diyan," MMDA spokesperson Celine Pialago said in a statement. "Kung susunod po ang mga drivers sa speed limit, wala pong aksidente. Of the 550 authorized buses allowed to use the busway, barely one percent of them are getting into crashes. Why do they have to speed up when that lane is already theirs?"
In response to the three identical accidents involving buses hitting concrete barriers, MMDA is set to replace these blocks of stone and metal with bollards—short and sturdy vertical posts that are permanently attached on the ground.
"In the next few weeks po, lalagyan po natin yan yung bollards na mas manipis po yun," MMDA General Manager Jojo Garcia said in a radio interview earlier this week.
Bus drivers and operators involved with these accidents will also be facing heavy penalties like possible licenses revocation and suspension of operator registration as reflected in the show cause order issued by LTO.
Should You Wear A Face Mask Inside Your Car? PNP Officials Clarify Guidelines
Final thoughts
While there are instances like these happening during its implementation, we have to realize that this is new to all of us who share and use Edsa. We all need some time to get used to this because this is part of the new normal, whether we like it or not.
But this doesn't mean there's no room for improvement. Perhaps we haven't seen the whole picture.
This is yet to be fully operational since we're still in the Interim Operations. What doesn't need to stop is the healthy loop of experimentation, implementation, and feedback that will bring more refinements than hassle.
With this in place, we can all realize a safer and more efficient Edsa for all, hopefully. Get a comprehensive car insurance, to be sure.