While almost all banks have the option to make banking activities via the internet, one of the most complete online banking platforms around is Metrobank Direct.
At first, Metrobank's internet banking platform may look intimidating. But once you learn the basic features of Metrobank Direct, as well as what makes it stand out from its competitors, you'll be happy that you know about it.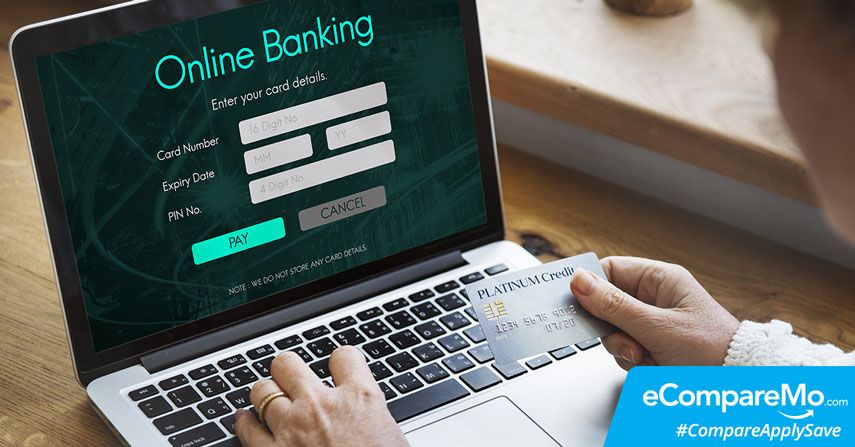 Ready to know more about Metrobank Direct personal online banking? We've got you covered in this concise walk-through its features.
Registering for a Metrobank Direct account
Signing up for a Metrobank Direct account is easy. For existing Metrobank account holders, you can either register via the Metrobank Direct portal or head to your nearest Metrobank branch to fill out an application form.
Once your application has been verified and approved, you will get a notification. You can now log in your newly created account.
If you don't have a Metrobank account, you need to go to a Metrobank branch and create one. To create a savings account at Metrobank, you have to submit the following requirements:
At least one of the following valid IDs that bear the person's photo and:

o Police Clearance

o Passport

o Barangay Clearance

o Voter's ID

o NBI Clearance

o Senior Citizen Card

o PRC

o Postal ID

o Philhealth

o Driver's License

o Other Government issued IDs

Initial deposit of P2,000 for ATM savings account applicants
Once you've created a deposit account, you can follow the steps above to create your Metrobank Direct account.
What are the exciting features of a Metrobank Direct?
More than just an online account checker, Metrobank Direct serves as a one-stop portal for all the banking needs of a Metrobank customer. Among the great features packed in a Metrobank Direct account are the following:
Connect different types of account for easier management
Putting all your eggs in one basket is a dangerous move, which is financial experts highly advise people to hedge your bets and put your money in different investment vehicles.
With the help of Metrobank Direct, customers can manage all their Metrobank accounts under the same online platform. Among the types of the accounts you can enroll are the following:
ATM savings account
Foreign currency savings account
Peso checking account
Time deposit account
Metrobank credit card account
Connecting any of your Metrobank accounts is so easy. You can open a new account via the Metrobank Direct platform and transfer funds from your one account to another with a click of a mouse button.
Get free online statement of account
Paperless statements of account are the new thing. Aside from being environmentally friendly, online account statements also are instantaneous, which means you no longer have to watch your mail to avoid late payments and see how your account stands as it is now.
What can you find on your statement of account? Aside from your standard-issue bank statements received via mail, Metrobank Direct also comes with other new features such as a breakdown of your transactions for a certain day, penalties for late payment on credit cards, and so much more.
Rest easy with additional security features
Talk about your money being in good hands. To make sure that customers will track every transaction they make, Metrobank Direct has a feature that shows when your account is logged in and out. This will allow you to see if there are unauthorized access on your account. You can report them easily for your protection.
Metrobank Direct also makes use of one-time passwords sent on your mobile device. For instance, when you create a new account via Metrobank Direct, the platform will tell you that to complete the transaction, you have to key in the one-time password their system sent to your mobile phone. These features may add more steps to your actions, but they're definitely worth the beefed-up security.
Invest in stock market and mutual funds in the blink of an eye
Getting in the stock market may seem intimidating to some people, but Metrobank Direct customers can get through the velvet rope with much ease.
With Metrobank Direct, you can easily put your money in your First Metro Securities Brokerage Corporation (FirstMetroSec), which is part of the Metrobank Group.
To start venturing in the stock market, you need to enroll a MetroBank Direct peso savings or checking account in FirstMetroSec's online trading platform.
First, create an account at FirstMetroSec's website, print your application, and bring the necessary documents to your depository branch. Once your account has been successfully created, you can now begin buying stocks!
Pay bills online
Who wants to queue up just to pay their electricity or credit card bills? If we can pay off our obligations more conveniently, then we'll have more time for really important stuff. Metrobank Direct's bills payment section will do all the heavy lifting for you.
To register a biller, simply go to your Metrobank Direct portal and add one. Once you've enrolled your account—which can range from a wide variety of services such as electricity, water, cable and internet, credit card, and even university tuition—select a certain account you wish to pay and that's it.
If you want to crank up the convenience, you can set it to auto-debit which gives your Metrobank Direct account the power to automatically pay your bills before you even know about it.
Give Metrobank Direct a spin by trying their demo page and see for yourself how incredibly easy it is to do your banking transactions online.
About the author
---