Manny Pacquiao And 4 Other Celebrities Who Lost Big Endorsements
3 min read
Oops, Nike did it again.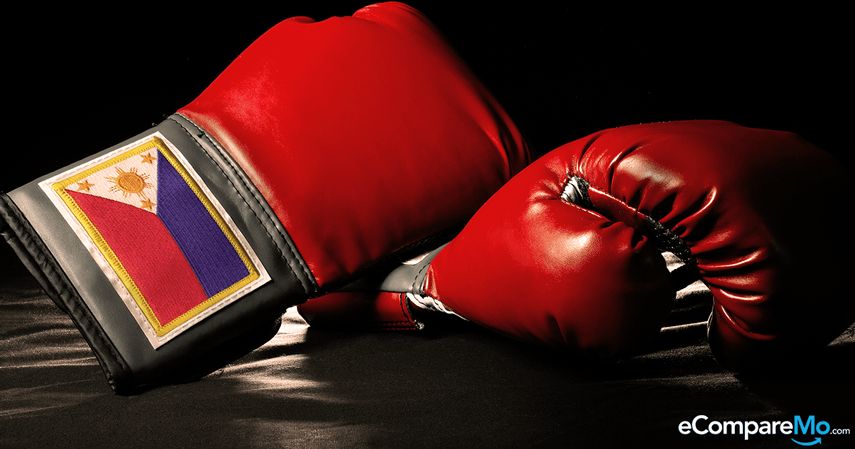 Manny received another "L" in his record, but this time, it's from a battle outside the ring. After making a remark against the LGBT community, international sportswear brand Nike dropped the boxing superstar from its list of endorsers and pulled out his products from all Nike stores, saying they found his comment "abhorrent."
Al Jazeera says Pacquiao earned around $12 million from his endorsement deals on top of his winnings from his fights, and although no exact figures can be found at this writing, his ties with Nike could have easily made up a big chunk of that amount.
Now endorsements have been a steady stream of income for celebrities, and it is both shocking and disappointing to see companies severe their ties with famous people over a highly publicized fiasco. After all, these brands couldn't afford to get dragged into the bad light. Here are other celebrities who lost the favor of certain brands under unfortunate circumstances.
1. Rihanna
Considered as one of the most famous artists in the music industry today, Rihanna proved that her staying power in the entertainment industry is airtight. Despite raking in awards and endorsement deals left and right, the singer once drew flak after skincare brand Nivea decided to ditch her in 2012.
According to Stefan Heidenreich, CEO of Nivea manufacturer Beiersdorf AG, the company decided to part ways with the Barbadian singer because of her increasingly naughty image. "I do not understand how to bring the core brand of Nivea in conjunction with Rihanna. Nivea is a company which stands for trust, family, and reliability," he told the media.
2. Lance Armstrong
If there is a person who can prove that endurance can take you anywhere, it's none other than cyclist and multiple Tour de France winner Lance Armstrong. Aside from winning the famous bicycle race, he also won the battle against cancer and is now spreading the word about health and fitness through Livestrong.
While he may be a success story and inspiration among many, he finally owned up the doping accusations hurled to him—at the cost of Nike disowning him as well as his non-profit cancer foundation, the Livestrong Foundation.
3. Michael Phelps
Olympic medalist and swimming wunderkind Michael Phelps is probably one of the best athletes who ever competed in the Olympics. With a total of 22 medals—18 of them gold—he is currently the most decorated Olympian ever.
But while all work and no play make Mike a dull boy, his idea of having fun cost him a partnership lost. Kellogg's, one of the largest breakfast cereal manufacturer in the world, decided to not share meals with Phelps anymore after his photo of him hitting the bong went viral. Fortunately, other sponsors such as Visa, Speedo, Subway, and others decided to swim against the tide and stick with Phelps.
4. Tiger Woods
Tiger Woods may probably be at his best when equipped with a club, but he's no stranger to allegations and controversies that cost him millions—literally. While the three-time Grand Slam winner has a lot to brag, especially with tons of medals, money, and so much more, his endorsement line suffered when he got involved in a car accident and marital infidelity scandal. Big names like Gatorade, AT&T, Accenture, and Gillette didn't renew their contract with the swinger. It was certainly a bogey moment for Tiger Woods. –Dino Mari Testa