5 Compelling Reasons To Use Co-Working Spaces
3 min read
A number of shared office spaces are now available for rent in Metro Manila, and here's why they're quickly becoming a hit among freelancers, consultants, businessmen, and even regular employees alike.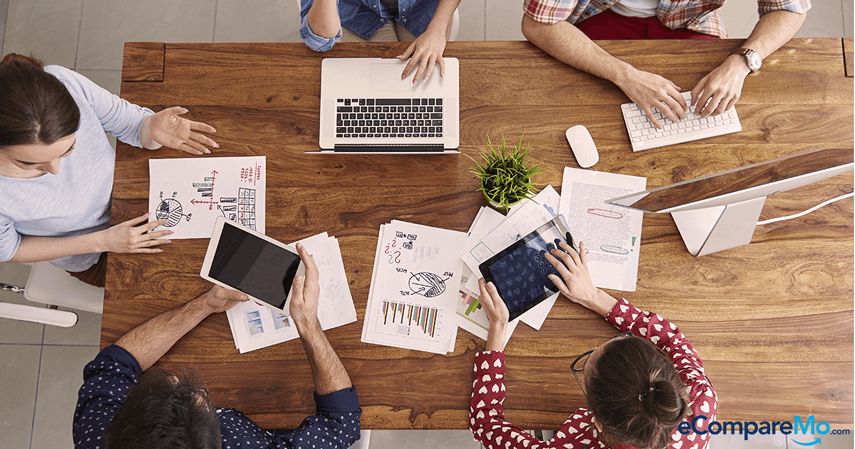 We live in a time where conventional working conditions are slowly becoming less absolute and more relative due to technology, and newer trends at the workplace are becoming increasingly popular.
Remote jobs, online marketplaces, and other technology-driven changes are making us more efficient in completing our tasks. Despite this, the idea of having a conducive working space still prevails, and this gives birth to the best of both worlds: co-working, or shared, spaces.
Co-working office spaces, while still not as widespread here as they are in other bustling cities like New York and Los Angeles, are a godsend for people who cannot stand the rigid office settings. With quirky designs in stark contrast with boring offices, shared office spaces have become a favorite among startups without no budget or freelancers tired of doing their tasks in their homes.
If you're ready to leave your dull cubicle behind and start living the shared space life, you can start taking note of these perks.
1. They don't have the typical office vibe.
To some people, working in a usual office is a drag, especially with too many restrictions in a corporate setting. Limited workspace, prescribed attire, and all the other boring jazz—these rules don't just make the 9-5 life really dragging but also decrease the productivity rate of some people.
American Entrepreneur Lawton Ursrey wrote on Forbes that office working is no longer king, while "working from home can be isolating—and coffee shops can be distracting. But when you co-work, the inspiration is through the roof. You're surrounded by a ton of passionate people going for a dream."
2. They offer flexible terms.
Are you working on a project and you know that staying at home will just make you feel lazy (and working in an office is not motivating enough)? While renting your own space can be a good idea, landlords and lessors offer their spaces for long- term. You want a working area that offers flexible terms of stay based on only what you need. For instance, 47 East in Quezon City offers daily, weekly, and monthly rates for a steal. With co-working spaces, you only have to pay for what you need.
3. They are friendly to startup teams.
Let's face it: the startup life is hard, especially if you have zero funding from investors. While some startups can blow their budget in making a place that tries to imitate Google's fun office, others are savvy enough to postpone the swanky workspace and put everything on backend development. Luckily co-working spaces are good enough for small startup teams. According to Rameet Chawla, CEO of Fueled, co-working spaces "can accommodate changes to the size of your team and don't require a firm commitment to a yearlong lease like most commercial spaces. "
4. They make networking much easier.
When you're in a typical office setup, your network is primarily limited to the people within your company, and more often than not, it ends there. Since building your wide array of contacts are good for you and your career trajectory, it's good to know people who are also in the same field—and this is where co-working spaces come in play. Nathan Chan of young entrepreneur news website Foundr said: "Even if you're a solopreneur you'll find that you're surrounded by similar-minded people who are just as passionate and goal-driven as you are. You can find someone to bounce ideas with, maybe even help each other by sharing insights into each other's business."
5. They allow for collaboration.
Looking for other people to work with you can be a drag, even with services like Craigslist, Jobstreet, and Kalibrr. While you may find talent in there, the risks of incompatibility are high. Co-working spaces, since they put like-minded people together under one roof, may have the people you need for your projects. Loft Resumes and MoonClerk founder Dodd Caldwell told Fast Company that co-working spaces are areas where you can simply tap "someone outside of your team on the shoulder and asking their opinion. Other times, it may be a 15-minute whiteboarding session with a developer on another startup." –Dino Mari Testa