LTO Under Fire For Seeking To Impose New Fees At Private Motor Vehicle Inspection Centers
3 min read
The Land Transportation Office (LTO) is once again engaged in a skirmish with a lawmaker.
Senator Grace Poe criticized a circular published by the Land Transportation Office (LTO) authorizing its offices to collect inspection fees.
What new fees?
LTO Memorandum Circular No. 2018-2158, which creates the guidelines for private motor vehicle inspection centers, requires vehicle owners to pay an inspection fee of P1,800 for cars with a gross vehicle weight of 4,500 kilograms and below.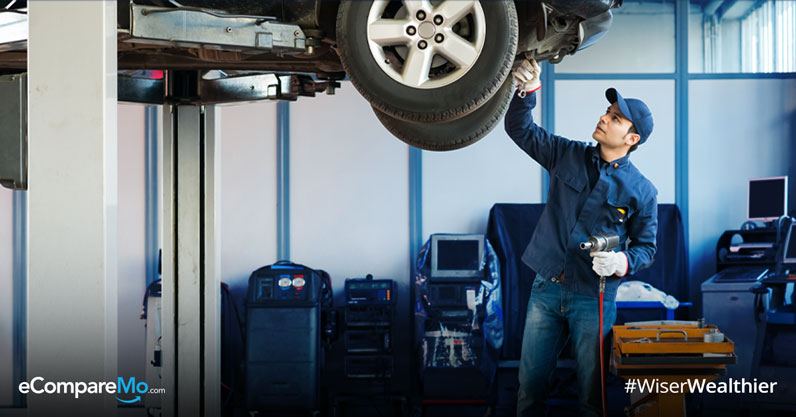 In addition to the said amount, all vehicles that will fail the initial inspection will have to pay a reinspection fee of P900.
In essence, this means that if the vehicles are deemed to be not roadworthy for whatever reason, then they must submit their vehicles for reinspection and pay half the price of the inspection fee.
Meanwhile, inspection and reinspection fees for motorcycles and tricycles are P600 and P300, respectively.
A hefty fee of P1,800 is also waiting for the people who will go through the following transactions:
1. Vehicle modification (change body design or configuration)
2. Miscellaneous transactions such as change of engine/chassis, change color, revision of gross vehicle weight, re-stamping of engine
3. Recovered carnapped vehicle
(Read: How To Get A Driver's License In The Philippines)
No public consultation
According to Poe, the said fees didn't go through public consultation. The LTO just went ahead and implemented it anyway.
"The LTFRB should go slow, if not shelve this plan because it will be carried out without listening to the views of the affected motorists and other sectors," said Poe.
"Before it imposes new fees, the LTO should first heed the basic traffic rule: Stop. Look. Listen. Puro pasakit na lang sa taumbayan," she added.
The senator says she will also field Senate Resolution No. 1003, which will look into the amount to be collected from vehicle owners.
Poe said that she wants other senators to push through with the inquiry "so as not to double the fees and charges to be paid by motor vehicle owners."
"Over the past years, the list of LTO-imposed new charges or regulations is growing—from car plates, to emailed medical certificates, and then this inspection fee," she said.
This isn't the first time Poe fired at the LTO for its incompetence. Last month, she condemned the exorbitant penalties imposed by the government to public utility vehicles through the Joint Administrative Order No. 2014-01 of the LTO, LTFRB, and DOTr. She also said that the LTO's extension offices should be converted into regular ones so they can accommodate more registrations.
Private practice
Last year, the Department of Transportation (DOTr) gave private entities a green light to open up their own private vehicle inspection centers.
According to the agency, the privatization of inspection facilities is due to "a significant growth in the number of new vehicles registered in the LTO which consequently requires additional Motor Vehicle Inspection Centers to accommodate them in a timely manner."
With Department Order No. 2018-019, private entities can apply for a five-year license that will grant them the right to operate private inspection centers for vehicles, trucks, and motorcycles.
Filipinos who will put up their private inspection compounds can choose between three types: light-duty vehicle centers, motorcycle centers, and mobile inspection centers for remote areas.
According to LTO executive director Romeo Vera Cruz, the first batch of private testing centers will hopefully be operational by the end of the year.
(Read: These 10 Types Of 'Temporary' License Plates Can Get You In Trouble)
Why would the government privatize the inspection centers for vehicles, which is a process that is critical to the renewal of a car's registration? According to the agency, privately owned centers will speed up the process of the registration, which is necessary due to the growing number of vehicles in the country.
According to LTO data, there were 10.4 million vehicles registered by the end of 2017. This is a big leap from 2016's 9.25 million and 8.70 cars registered in 2015.
"In recent years, there has been a significant growth in the number of new vehicles registered in the LTO which consequently requires additional Motor Vehicle Inspection Centers to accommodate them in a timely manner," the agency said.
Sources: Rappler, GMA, Top Gear, Business World, LTO