LTFRB Fines Uber And Grab And People Aren't Too Happy With It
3 min read
A few days ago, the Land Transportation Franchising and Regulatory Board (LTFRB) slapped a P5-million fine on Grab and Uber for a number of "violations"—among them, chiefly, "illegal operation."
According to the LTFRB, the said transport network companies (TNC) continued to accept new drivers and operators despite the suspension order imposed by the government on all new applications.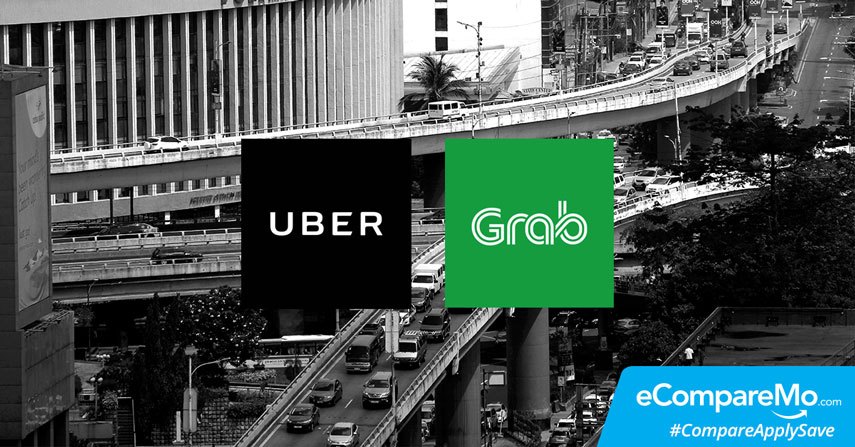 In a report by CNN Philippines, Grab and Uber admitted to their shortcomings.
But patrons of the two TNCs were worried that the LTFRB may suspend both companies, which will force people to have no choice but to resort to taxis, MRT, buses, and other forms of public transportation.
However, the LTFRB assured the public that they will not suspend Uber and continue working on finding solutions such as looking into lifting the suspension on new applications.
"We support this technology but we have to clean this up," said Atty. Aileen Lizada, a board member of the LTRFB. "We can't turn a blind eye just because you're a new player."
Vox populi
While the LTFRB made it absolutely clear that Uber and Grab it won't face suspension—at least for now—people still showed their dismay. Filipinos, who are mostly in favor of TNCs, took it to social media to make themselves heard by the authorities.
Veteran motoring journalist James Deakin penned a lengthy Facebook post regarding a future of the state of transportation in the Philippines when certain business interests prevail over innovation and problem solving. He wrote:
"Denying Grab and Uber permits to operate does not equate to less cars on the road; it just means less options. People will still need to move around. That was happening long before these two players came in and will continue to grow in their absence. But the danger is, going by the profile of these riders at least, they will not jump in a cab or a bus. Majority of them will use a private car. So that is what you will effectively be replacing them with."

"Your mission, according to your own website, is to 'ensure that the commuting public has adequate, safe, convenient, environment-friendly and dependable public land transportation services at reasonable rates through the implementation of land-based transportation policies, programs, and projects responsive to an investment-led and demand-driven industry.'"
To further hammer his point home, Deakin concluded his post with a link to a survey, asking which transport system is preferred more by users, Grab/Uber or taxis?
Predictably, there was a universal support for the former among those who answered the survey. Out of all the 53,016 people who participated in Deakin's survey, 99.7% of the voters picked Uber/Grab. The voting lasted for 24 hours.
Meanwhile, others expressed their support for TNCs (as well as dismay with the LTFRB) on Twitter:
There is a solution to this: speed up the processes in LTFRB. The delays create more room for unregistered Uber and Grab vehicles. https://t.co/EHhhwF2JKg

— Jan Robert R Go 吴安平 (@janrobertgo) July 11, 2017
Mukhang nadamay na naman ang mga bus sa Defense of the Middle Class™ https://t.co/iHdHbXdJfZ

— Jan-Daniel Belmonte (@janbelmonte) July 12, 2017
Shout out to the idiots in @LTFRB – so now where are the better options than GRAB and UBER? @DOTr_PH ??? https://t.co/18sl65ZNsZ

— Ryan Silverio (@ryanvsilverio) July 11, 2017
LTFRB was quick to make resbak on Grab and Uber. All these apps had to do was make lives easier&safer for commuters. E kayo? Ano nagawa nyo?

— Romina Bautista (@rominaangelica) July 11, 2017
LTFRB: "How can we make them hate us even worse?"

*Puts Grab and Uber's permit for ride-sharing on hold*
*Charges Grab-Uber with P5M fine*

— PETER MARTYR ? (@armanddc) July 11, 2017
What's your take on this issue? Share your thoughts in the comments.