Lazada E-Wallet Guide: Check Out Faster With Online Payments
4 min read
If you're used to cash on delivery want to enhance their online shopping experience, read this Lazada E-Wallet guide.
Lazada, one of the most popular online shopping websites in the Philippines, is an ever-evolving e-commerce platform. Breaking into the scene as an online store for third-party sellers, it has expanded with the launch of LazMall. And with its introduction of the mobile wallet, they've made payment transactions even easier and faster.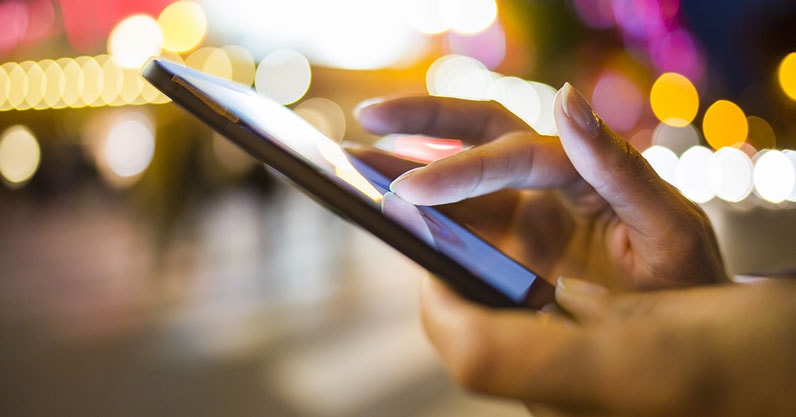 What is Lazada E-Wallet?
Lazada e-wallet is a digital payment option that you can use to buy products and avail of services from the Lazada digital shop. The minimum amount you can place in the wallet is ₱20, while the maximum amount is ₱50,000. The said balance includes refunds and promotional rebates.
This one-click checkout process eliminates the worry of having to bear the exact amount during cash-on-delivery transactions. To date, digital wallet has become the most preferred payment method by two million online shoppers on the portal.
Features of Laz wallet
These are the key features you will benefit from using Lazada E-Wallet:
Easy access to cash-in partners
One-click payments
All transactions with the e-wallet are protected
Guaranteed instant refunds
Get rebates whenever you shop
How to create an e-wallet account on Lazada
To enjoy the e-wallet, you should create a Lazada account first. Here's how to do it:
If you are using a desktop
Go to the Lazada website
In the upper right corner of the page, you can find the "Signup" button. Click it to be redirected to the information page.
Provide the details needed for each field.
To make it shorter, you can also choose to create an account via your email, Facebook, or Google account
Indicate active contact details such as mobile number or email to receive the most recent news and platform updates.
If you are using a mobile device
Download the app from Google Play or App Store.
Go to the official website of the said online shop: www.lazada.com
Click signup or login.
Click "Signup Now."
[hsbc-latest-promo-banner-three]
How to activate your Lazada wallet
These are the steps for the activation of your digital wallet:
Open your Lazada mobile app, click on the "Wallet" button.
Select the "My Wallet" page and click on the "Activate My Wallet" to continue.
Type in your mobile number at the empty field, and "Get Code."
You will receive the verification code via SMS. Type it in the corresponding field.
Click on the "Verify Mobile Number" button to proceed.
Agree on the Terms and Policy by ticking its box.
Once the verification process is complete, a page of your details and balance shows where you can enjoy more of its features.
How do I cash in my Lazada E-Wallet?
To top up your wallet, follow these steps:
Log in to your Lazada account.
Access your Lazada Wallet, and select the button to "Cash In."
Once redirected to the cash-in page, indicate the amount you want to put into the wallet.
Select the type of cash-in channel you will be using.
To cash in using OTC or online banking, you will receive either a subscriber number or reference code to complete the transaction.
Take note of the payment instructions. Once finished, click "Done."
You will also be notified of the transaction details via SMS and email.
Cash-in partners of Lazada
Currently, these are the available cash-in channels:
Bank account or direct link: BPI, MetroBank, UnionBank
Credit or Debit Card: Visa and Mastercard only
E-wallet: Gcash
Over-the-Counter Outlets: 7 Eleven, Express Pay, M Lhuillier, SM Bills Counter, True Money
Online Banking for bills payment: Metrobank and BDO only
How do I pay with Lazada E-Wallet?
Here's how you can check out using digital payment:
For simple purchase, just select the online wallet as your payment method for the checkout.
If the wallet is not listed as a suggested payment method, click "View" to see other options.
If you don't have enough funds while making a purchase, select the button, "Cash In and Pay." Make sure you top up the wallet within 48 hours to proceed with the order. Non-payment within the given duration will revoke your cash-in transaction.
Lazada E-Wallet: Frequently asked questions
Can I transfer my balance to another Lazada wallet account?
No. Lazada Wallet currently doesn't have that kind of option.
When will my cash in reflect on my wallet account?
Cash-in using all channels will reflect on the account within five minutes. Exceptions apply to Metrobank, which takes up one hour; and BDO, with which it takes 25 hours before the new balance appears.
If the balance failed to reflect within the expeted timeframe of each channel, contact the customer service immediately. Prepare proof of cash-in transaction such as deposit slips, email confirmation, receipts, and similar documents.
Can I withdraw my balance for my Lazada E-Wallet?
No, you can't withdraw the balance from your wallets, such as deposits (cash in) and refunds of orders. These can only be used to purchase items on the shopping platform.
Do Lazada balances expire?
In your Laz wallet, the deposited balance and refunds do not have an expiration. However, promotional rebates may expire according to the specified timeframe.
New to digital payments? Apply for a new HSBC Credit Card and get a ₱2,500 cash rebate! Terms and conditions apply.