10 Labor Code Provisions Every Employee Must Know
4 min read
The COVID-19 pandemic has made us all realize that job security can vanish in an instant. But no matter the situation, we all deserve what the labor law of the Philippines states. By doing extensive research and seeking professional advice, you can protect yourself against unfair labor practices.
For now, it's best to start learning the basics. Here is a list of Labor Code provisions from the Department of Labor and Employment (DOLE) that every employee must know.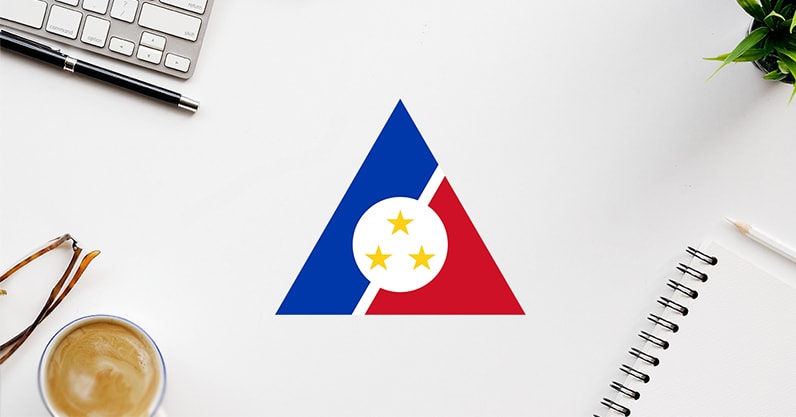 1. Employment status
The very first thing to do is understand your employment status and whatnot.
Take note that employment status and employment tenure are two different things.
Employment status refers to your classification that includes probationary or casual, regular or permanent, fixed-term or contractual, project-based, and seasonal.
Employment tenure, on the other hand, refers to your length of service or how long you have stayed in the organization/company. The tenure is an important variable in computing your benefits like the 13th-month pay or separation pay.
Furthermore, there is also a thin line between probationary and casual employment.
Probationary employment refers to the initial service rendering for 6 months and is subjected to evaluation for regularization.
Casual employment is incidental to the organization or business and its continuity or the regularization of the employee may depend on the organization.
You should also be familiar with the meaning of each employment classification and what rights or benefits apply to each. Other classifications are:
Fixed term. Employment with a pre-determined date of completion
Project-based. Employment set up for a specific project or undertaking and will end on that project's completion.
Seasonal. Employment that only opens throughout a specific season which may be the peak of the business.
2. Wages and wage-fixing
These provisions from the Labor Code cover the minimum wage rates, computations, and salary structures. It also includes wage distortion and wage increase.
(Read: Employee Benefits in the Philippines: Complete List, Guide, and FAQs)
3. Different wage-related benefits
It's best to be familiar with all the wage-based benefits you are entitled to as an employee. Some formulas are available online. Learning how to compute these benefits serves to be advantageous in situations where you see discrepancies with your payslips.
Aside from your wage, the compensation benefits include:
Overtime Pay
Premium Pay
Night Shift Differential
13th Month Pay
Separation Pay
Retirement Pay
Leave benefits
Government-mandated premium and benefits
4. Medical benefits and occupational safety
As provided in Book IV of the Labor Code, employees are entitled to receive health, safety, and social welfare benefits. These include:
Medical and dental services
Occupational health and safety
State insurance fund (SSS/GSIS, PhilHealth)
Medical, disability, and death benefits
5. HR development programs
As per Book Two of the Labor Code, Human Resources should conduct pieces of training and development programs for national manpower and special workers, such as:
Apprentices. Workers bound to an agreement with an employer or entities for practical job training and related theoretical instructions
Learners. Individuals hired for semi-skilled or industrial occupations and will be trained for a maximum of three months
Handicapped. Employed persons with disabilities (PWDs)
6. Employee discipline and termination policy
Employee termination is also provided in the Labor Code. By knowing them, you can determine whether your removal from the office is legal or not. It covers the six "just causes" of termination or the removal from work resulted by lack of work discipline:
Grave misconduct
Insubordination
Deliberate neglect of duty
Fraud or breach of trust
Commission of an offense or crime against the employer, his family, or representative
Other similar grounds
It also covers the five "authorized causes" of termination or removal from work arising from situations beyond the company's control. These are:
Labor-saving devices installation
Redundancy
Retrenchment to cut losses
Business closure and cessation of operation
Incurable disease or illness
Aside from these, you also have to know what are the processes involved and the benefits you'd get from your service, such as:
Notice, hearing, and dismissal
Legal offices to question the legality of the termination
Sanctions to employers who did not follow the due process · reinstatement, full backwages, and separation pay
(Read: Laid Off Due To COVID-19? Here Are The Steps You Should Take)
7. Unfair labor practices and strikes
As an employee, you have the right to strike against unfair labor practices. ULP includes the violation of rights of labor and/or management and commission of crimes against the State.
While this law guarantees your rights to strike, it also provides qualifications and restrictions on exercising this right.
8. Labor unions and collective bargaining
These provisions from the Labor Code refer to the creation of organizations that will protect the rights and welfare of the employees or workers. These are:
Public or private sector unions. Trade organizations registered to redress the grievances of employees
Collective Bargaining. A process where terms and conditions of employment are created and rectified by parties, ensuring that workers get their lawful rights and resolving their concerns.
9. Dispute resolution in the Philippines
This refers to the mechanisms of resolving conflicts through the use of courts (litigation) and out-of-court alternative dispute resolution that includes:
Voluntary and compulsory arbitration
Mediation
Conciliation
Labor inspection and enforcement
10. Latest labor jurisprudence
As supplemental resources, research on the labor-related cases from hiring to firing and how these were resolved by court decisions. Similar situations may happen to you and the approaches from these cases can be valuable.
Why should you know all these labor laws?
These labor laws protect your welfare as an employee, and without knowing these codes, you might not know if you are getting your rights and full benefits.
Some employers may capitalize on your unfamiliarity with labor laws. Others, on the other hand, may not fully understand the nuances and processes of these laws that they don't give you the rightful wages and compensation.
This will also help you to either file substantial complaints or prevent you from filing complaints to DOLE and other labor-related agencies. Lacking details and patterns to labor laws make cases to be difficult or inappropriate to win.