Know Your Rights: What To Do During Police Checkpoints And Oplan TokHang
3 min read
With Oplan TokHang in full swing, the government is all-out in getting rid of the proliferation of illegal substances in the country. Its goal is noble, yet it's important to know your rights in case you get subjected to such operations. What should you do when the police knocks on your door or flags you at a checkpoint?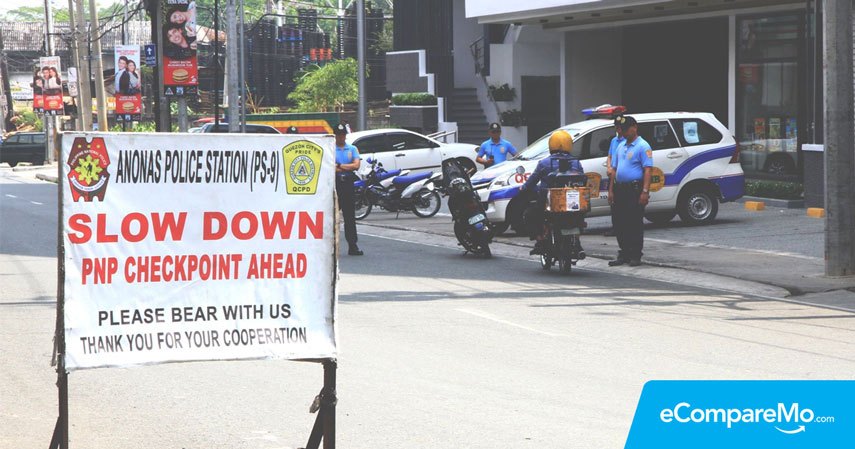 Knock knock, who's there?
Originating from stint as the mayor of Davao City, President Duterte started Oplan Tokhang (from the Cebuano word "toktok-hangyo," which means knock and plead) as a way to eliminate drug abuse in his jurisdiction. Now he has ordered the Philippine National Police (PNP) to put it on a national scale. Should members of the PNP do a check in your village and knock on your door, bear in mind the following guidelines:
1. Know that Oplan Tokhang will only remind suspected drug users and dealers to drop their vice. During the said operation, their mission order is to only talk to you and tell you to quit either dealing or using illegal substances. Aside from convincing you to change your ways, they will also tell you the consequences of the next time they visit.
2. If officers "invite" you to the police station, do not go with them. When they ask you to join them at the police station, ask them if they have a warrant of arrest, and you can politely decline if they don't. In addition, Atty. Mel Sta. Maria, dean of FEU Institute of Law, adds: "If they insist, call your lawyer first. Also, as soon as you hear that you are being invited, be sure to have witnesses around you. Ask for the names of the police officers, remember their faces or, better still, take their pictures via your cellphone."
3. If they ask you to search your home, do not let them in. For police officers to search your home, they are required to present you a search warrant before they even overturn your house. Without a search warrant, they are not allowed to conduct any search operations at your home and they are only allowed to examine what's visible to them, which is under the plain view doctrine.
Keeping checkpoints in check
Last week, a night market in Davao City was rocked with a bomb explosion that killed 15 people and injured dozens more. Because of this tragedy, the President declared a State of Lawlessness, mobilizing the armed forces to conduct law enforcement operations only done by police officers.
Among the steps to ensure public safety is the establishment of checkpoints all around the country. To make sure that checkpoints follow the rule of law and do not operate beyond their mandate, you should know the 10-point checkpoints for all PNP and military checkpoints:
Checkpoint must be well-lit, properly identified and manned by uniformed personnel.
Upon approach, slow down, dim headlights and turn on cabin lights. Never step out of the vehicle.
Lock all doors. Only visual search is allowed.
Do not submit to a physical or body search.
You are not obliged to open the glove compartment, trunk, or bags.
Ordinary/routine questions may be asked. Be courteous but be firm with your answers.
Assert your rights. Have presence of mind and do not panic.
Keep your driver's license and car registration handy and within reach.
Be ready to use your cell phone at any time. Save an emergency number on your speed dial.
Report violations immediately. Your actions may save others.
Knowing your basic rights is not just for your own protection, but also for the people around you. By spreading awareness, you are also preventing corruption, abuse of power, and violation of human rights.