Jollibee Acquires Coffee Bean, Tobacco Excise Tax, And This Week's Hottest Financial News
4 min read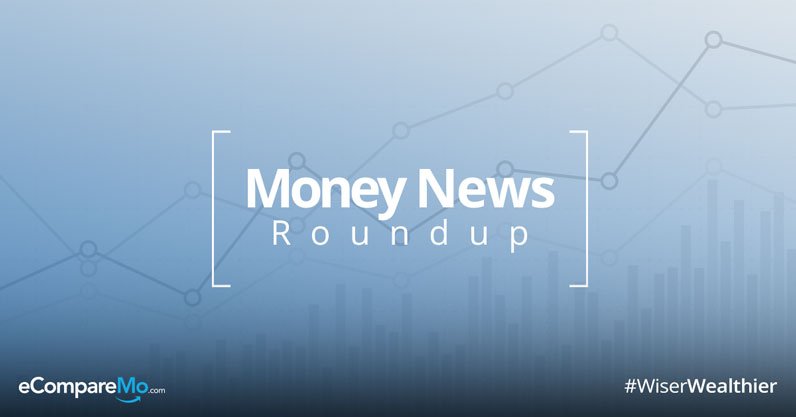 Jollibee Foods Corporation acquires Coffee Bean and Tea Leaf for $350 million
With the goal of becoming one of the top five largest restaurant companies in the world, Jollibee Foods Corporation entered an agreement to obtain 100 percent of California-based coffee and tea shop giant Coffee Bean and Tea Leaf (CBTL) in a new Singapore-based holding company for $350 million through its wholly-owned subsidiary Jollibee Worldwide Pte. Ltd.
With an initial investment of $100 million, the acquisition of CBTL will be JFC's largest and most multinational business so far with its presence in over 27 countries.
CBTL will be JFC's second-largest business, next to the Jollibee brand with a total of 4,613 stores nationwide.
The soon-to-be coffee business will account for up to 14 percent of JFC's worldwide system sales.
STI Holdings sees an increase of P14.8 Billion in its year-long assets
STI Holdings, which owns one of the largest networks of private schools in the country, says that they just completed the establishment of four new campuses. This is part of their expansion program for SY 2018-2019.
They continue to reach out to more students with the launch of their latest campuses namely STI Pasay-Edsa, STI Sta. Mesa, STI Lipa, and STI San Jose Del Monte.
That being so, they grew their assets to P14.8 billion this year, P359.1 million higher than last year's P14.4 billion. They have also recorded a net income of P284 million in the same year and posted a healthy EBITDA (earnings before interest, taxes, depreciation and amortization) of P1 billion.
The company said that the asset growth is mostly due to the P1.5 billion increase in property and equipment, which reflects the continued drive of STI Holdings, through STI Education Services Group (STI ESG), to provide state-of-the-art facilities for today's students in strategic locations throughout the country.
(Read: Toyota Rush Recall, CAVITEx-C5 Link, And Other Motoring News)
Higher Tobacco Excise Tax Hike bill now signed into law
The bill imposing a higher excise tax on tobacco products, with the inclusion of heated tobacco products and e-cigarettes, was signed into law yesterday by President Rodrigo Duterte.
As per Finance Undersecretary Karl Kendrick Chua, the enrolled tobacco tax hike bill was transmitted to the Malacañang Palace last June 27, 2019, having its lapse into law 30 days after which will be on or before July 27, 2019.
Seen to boost funding for the Universal Health Care Law, the bill imposes an increase of P45 to P60 per pack in excise tax starting next year until 2023 for regular cigars and cigarettes and a five-percent yearly hike effective January 1, 2024.
The schedule of increases will be effective starting January 1, 2020 until December 31, 2020, at P45 per pack, P50 on Jan. 1, 2021, P55 per pack on Jan. 1, 2022, and P60 per pack effective Jan. 1, 2023.
From the current zero excise tax, heated tobacco products will also be levied P10 per pack beginning Jan. 1, 2020 with a five-percent yearly increase effective Jan. 1, 2021.
Vapor products, individual cartridge, refill, pod or container of liquid solutions or gel will be charged P10 per ml. If the product is being sold at more than 50ml, it will be charged P50 excise tax plus P10 per additional 10ml. Likewise, there shall also be a 5-percent annual hike effective Jan. 1, 2021.
With the inclusion of heated tobacco products and vapor products in the measure, the excise tax on tobacco products will bring an additional P2.1-billion to the projected P15-billion revenues.
New Law Addressing the Increase in Government Employees' Salaries to Be Implemented Soon
President Rodrigo Duterte's push to further raise the salaries of government employees under a fifth round of the Salary Standardization Law (SSL) would be implemented sooner than later given ample government resources to finance its workers' higher pay.
Finance Secretary Carlos G. Dominguez III said Officer-in-Charge of the Department of Budget and Management Janet B. Abuel had come up with the initial estimate on the cost to again increase the salaries of government personnel, and it was within the limits of what the government can afford.
The proposed SSL 5 was already filed as a bill in the 18th Congress, unlike the fourth SSL which was implemented under Executive Order (EO) No. 201 issued by former President Benigno Aquino III in 2016.
The previous administration had lacked time to enact the salary adjustments into law as the measure came too close to the national elections in 2016 but it being a law, it cannot be reversed unlike an Executive Order (EO).
As per OIC Dominguez, they have yet to determine if the proposed SSL 5 can already be implemented next year.
The fourth tranche of salary hikes under SSL 4 was implemented this year, although later than usual due to the delayed passage of the P3.7-trillion 2019 national budget.
(Read: SONA 2019: On The TRABAHO Bill, National Land Act, And The 12MN Curfew)
Kepwealth Property gets greenlight for IPO from PSE and SEC
Property leasing and asset management company Kepwealth Property Phils. Inc (KPPI) will be the country's first company to initiate an initial public offering (IPO) for 2019.
Both the Philippine Stock Exchange (PSE) and the Securities and Exchange Commission (SEC) have approved a P384.8 million stock debut planned by niche property developer KPPI.
Based on an offering circular posted by the PSE, KPPI will list on the small, medium and emerging board of the local bourse and the offer period for the shares will be from August 5 to 9.
With its plan to sell up to the approved P384.8 million worth of common shares at a price of up to P5.74 per share, KPPI's total market capitalization will be brought to P1.15 billion upon listing.
Listing on the exchange is tentatively set on August 19 and they will be using the stock symbol KPPI.
The company plans to use the net proceeds to diversify its asset base and expand its office leasing portfolio with the acquisition of about 3,500 square meters of leasable space.
At present, KPPI owns 77 office condominium units with 98 leasable spaces in Kepwealth Center, a commercial building in Cebu City.
[