Bill To Regulate Sidewalks, TNVS Holiday Aftermath, And Other Motoring News
3 min read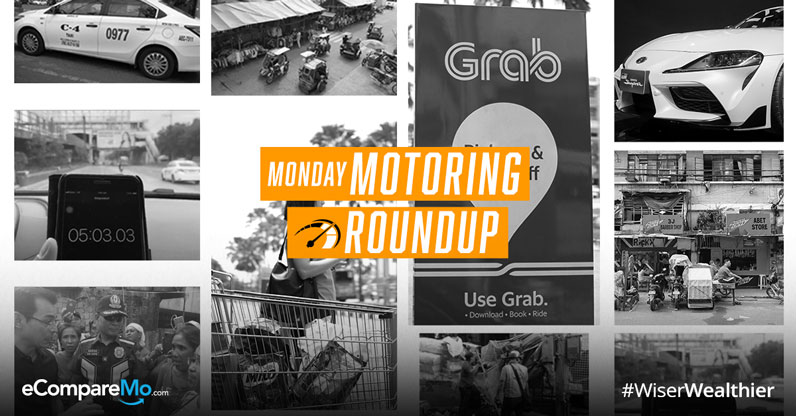 Isko Moreno still on a roll, cleaned up Taft Avenue this time
After making Divisoria and Quiapo friendlier to vehicular and pedestrian traffic again, Manila Mayor Isko Moreno continued to use his momentum to revive Manila.
This time, he focused on clearing the sidewalks and making jeeps more disciplined on one of the most problematic roads in the city: Taft Avenue. According to Top Gear Philippines, the stretch from Pablo Ocampo Street UN Avenue is now cleared from vendors, has traffic enforcers in key areas, and has more manageable traffic.Good job, Mayor! We sincerely hope it won't be a case of ningas-kugon.
MMDA still optimistic Cubao-Makati drive can be reduced to 5 minutes
The Metropolitan Manila Development Authority (MMDA) is still adamant they can make President Rodrigo Duterte's promise of Cubao to Makati in five minutes a reality.
Earlier this month, special operations commander (and Facebook poster-in-chief) Bong Nebrija did a test run from Guadalupe to Cubao and he clocked in at a little over six minutes—on a Sunday morning.
To be fair, he said in the video he posted on his Facebook page that what they want to happen is "every day is a Sunday on Edsa."
Despite the magnanimous goal they set, the MMDA hasn't announced yet any plans on how to make the impossible possible. Let's hope they really have an ace or Infinity Gauntlet up their sleeve.
LTFRB announces 5,000 taxi slots up for grabs—but none for Grab
The Land Transportation Franchising and Regulatory Board (LTFRB) revealed that the government is opening 5,000 slots for new taxis.
Under the new order, one franchise application can apply for "a minimum of 100 brand new units and a maximum of 1,000 units whose specifications are compliant with MC 2015-004."
According to the LTFRB, they opened up more units for taxis due to "increase in population, tourism growth, rapid economic development, and the cancellation/expiration/abandonment of franchises."
House Bill seeks to penalize people who obstruct sidewalks
In the Philippines, pedestrians are the least priority of the government in terms of mobility—but Surigao del Norte Representative Robert Ace Barbers aims to change that by filing House Bill 504.
Otherwise known as the Sidewalks and Public Roads Use Act, the law aims to punish anyone who will impede the sidewalk with fines ranging from P1,000 to P10,000 as well as confiscation of vehicles.
In addition, businesses that use sidewalks such as vulcanizing shops, parking spaces, and others must get a special permit from the government.
It may not be much, but it's a welcome effort to finally include pedestrians in the effort to make our roads safer.
'TNVS holiday' had minimal effect on its operations—Grab
Last week, around 30,000 Grab drivers were expected to go offline to protest LTFRB's "pahirap" practices that disrupt their livelihood. However, Grab said that the measure didn't have much effect on the public's ability to book rides.
According to Grab Philippines public affairs manager Jenicka Hosaka, passenger booking requests were "served well through efforts by TNVS drivers all over Metro Manila." It also called on the drivers to talk to the LTFRB instead of resorting to measures that could affect the service.
All-new Toyota Supra GR now available in the Philippines
Looking for your next weekend ride? Fortunately, Toyota has already released the Supra GR in the Philippines.
With a price tag of almost P5 million, you're bound to get the car with the specs of your dreams: a-six cylinder engine that cranks out 335hp and 500 Nm of torque, adaptive variable suspension, 50:50 front-rear weight distribution, and small wheelbase-to-tread ratio.
Outside, the Supra GR also has a sleek silhouette that heavily borrows from its predecessor as well as the 2000 GT. If you have P5 million lying around, it's time to buy one of the most anticipated sequels of all time.