It Turns Out More People Prefer A Samgyupsal Date Over Flowers For Valentine's
1 min read
What says "love" more than a simple date night or a well-thought gift?
This week, eCompareMo polled users on different social media platforms to ultimately decide which, between an unlimited samgyupsal date or a bouquet of flowers, is the ultimate treat this Valentine's day.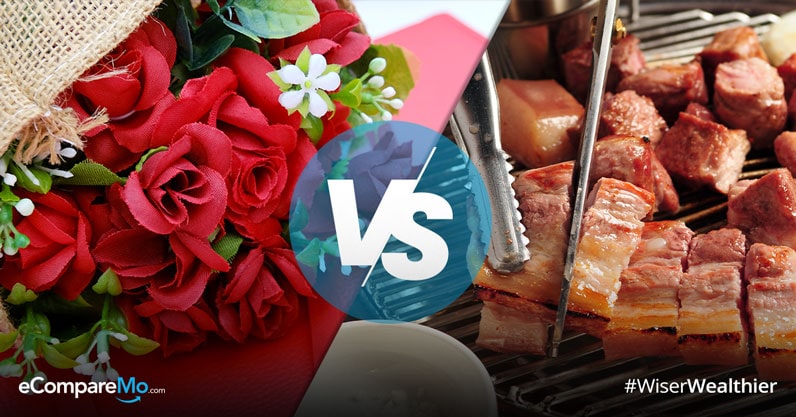 What would you have chosen?
It's a date
The people have spoken: a samgyupsal date is much more preferred than a traditional bouquet of flowers.
This is after we launched #ChoosyTuesdays, a weekly survey where we ask eCompareMo's followers on Facebook, Instagram, and Twitter .
We kicked off this week with the question: "Which is a better Valentine's Day treat? An unlimited samgyupsal date or a bouquet of your favorite flowers?".
With a total of 106 votes, the results suggest that a whopping 73.5% prefer unlimited Korean barbeque over flowers. Here's how the users voted: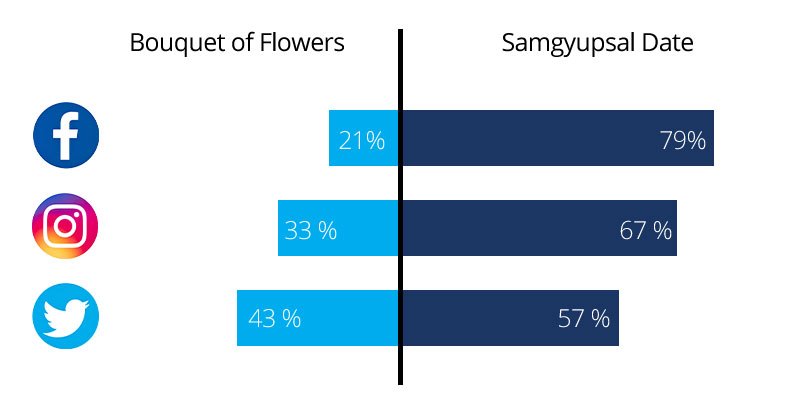 Did they choose wisely?
It appears that a "filling" date night is now a more popular choice over romantic gifts.
It's easy to see why. An unlimited Korean barbeque grill-fest costs anywhere from P399 to P599 per head. Meanwhile, prices of flower bouquets, red roses in particular, increase by as much as 120% during Valentine's season.
A bouquet of roses, which can be bought at around P500 on a regular day, easily costs P1,000 to P1,200 including arrangement come February. Even a stem of rose, which normally costs P25 to P35, is now sold at P80 to P100 apiece.
Love is for everybody
Remember, Valentine's Day isn't just for romantic partners. Valentine's Day love can mean dining out with your families, friends, co-workers, and even your most loved pets.
So, if you want to make the best of this Valentine's Day celebration, whether with a bouquet of your favorite flowers or a date night at one of the best samgyupsal places in the Metro, the most important thing is to be able to spend it with your loved ones.