Is The Philippines Ready For Prefab Homes?
3 min read
Have you ever thought of living in a Lego-like house that you just put together from premade parts? Well, your dream isn't that far-fetched. Prefabricated houses may not be made of actual Lego bricks but they are quick and relatively easy to assemble, making them cheaper and more efficient to build than conventional homes.
Prefab homes are becoming more prominent in the Philippines, especially with the rise to fame of prefab company Revolution Precrafted Properties. This company is the Philippines' first unicorn, a startup that is valued at over $1 billion. But the question remains: Are we ready for prefab homes?
Beyond barracks and temporary shelters
When people hear about prefab homes, the first thing that comes to mind is low-cost housing. Employee barracks, guard outposts, or temporary shelters, those easy-to-build structures have become the face of prefabricated units. They're cheaper than building a home from scratch—but boring and unattractive.
Enter Robbie Antonio, son of Century Properties mogul Jose Antonio. He's on a mission to disrupt the housing industry—in style.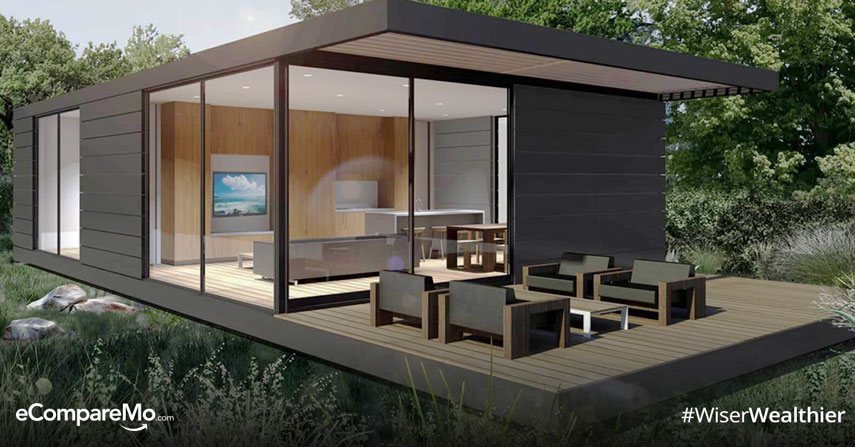 Robbie enters the prefab housing market with a promise of tastefully designed units ready to ship anytime through his company Revolution Precrafted Properties. Working with his family's real estate company, he has developed a penchant for bringing luxury and real estate together in exciting projects,
Revolution Precrafted isn't your run-of-the-mill company prefab solutions provider. The homes are born out of the imaginations of David Salle, Marcel Wanders, Zaha Hadid, SelgasCano, and Kravitz Design. Each unit differs wildly from one another and is only made available for a limited time.
Aside from offering stylish homes on a budget, the company promises that their units are buildable in merely days. Robbie dubs Revolution Precrafted products as "bespoke, architectural collectibles," according to a New York Times feature.
How much exactly does a Revolution Precrafted home cost? According to Curbed, homes can go from $250,000 to over $450,000. Tech in Asia meanwhile reported that an average price of Revolution Precrafted house has an average of $120,000. The kit will arrive in shipping containers within 30 to 45 days.
Revolution underway
If Revolution Precrafted is too expensive for you, there are other prefab companies in the market that will suit your housing needs. In the old days, prefab homes were built as barracks for on-site workers or temporary offices for a project in progress. These homes are now legitimate housing options and they are have evolved from dreary eyesores to surprisingly livable spaces.
For an idea how a basic prefab home would cost: A one-bedroom prefab house goes for about P200,000.
It has a 15-square meter floor area and the walls are fully insulated using EPS foam, which can greatly reduce heating inside the house and help you save electricity costs through lower air conditioner usage. The house already comes with a small bathroom, kitchen sink, sliding windows, and doors. You can move in as soon as the installation is finished!
If you feel like expanding your little space, you can buy additional modules for your house and watch as your home gets bigger. You can also spruce up the exterior with wooden palette or other materials to make your house better looking.
For people who want something a little more elaborate, there are bigger and better options such as modular log cabins or homes that use pre-made concrete walls for additional support. These low-cost modular homes are tried and tested to be able to resist storms and earthquakes, but the materials can be installed more quickly than traditional walls made of hollow blocks and cement. Some of these units are even designed to have two-stories for much larger living space.
The prefab home industry is now capturing the attention of the public, mainly thanks to the big players who are disrupting the housing game and giving consumers a way to rethink their home buying. Whether you're in the market for a designer modular home or a cheaper yet reliable dwelling, you can start your own place in the sun—one wall at a time.
Sources: New York Times, Curbed, Revolution Precrafted, Tech In Asia, Town and Country Philippines, Century Properties, Indigo Prefab House