Asian Billionaires Outnumber American Billionaires
2 min read
For the first time in modern history, Asians have finally outpaced Americans in the billionaire boys (and girls) club.  While this may be an unfair fight—Asia's entirety pitted against just one country—this may also be a signal of the things to come, says Swiss multinational financial services firm UBS.
According to their latest report, the United States is still the country that is home to the most number of billionaires, seeing a five-percent increase in the number of billionaires in the region last year. However, Asian titans like China and India are playing catch up.
UBS reported that "if current growth trends continue, the total wealth of Asia's billionaires will overtake the US in four years."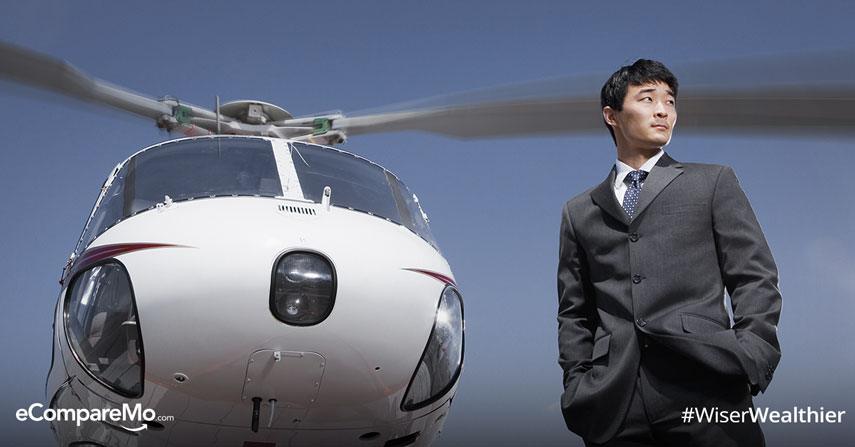 Major threats
In 2015, the USA hosted 538 billionaires with a total accumulated wealth of $2.4 trillion. Last year, the number increased to 563 billionaires with a total accumulated wealth of $2.8 trillion. This represents a 15-percent hike from 2015 to 2016.
However, Asian billionaires are outperforming the Americans ones in terms of both an increase in the number of billionaires and the total amount they represent. In 2015, there were only 520 billionaires from Asia—and, in 2016, it skyrocketed to 637.
In terms of their wealth, Asian billionaires also outpaced the growth rate of their contemporaries from the United States. From $1.5 trillion in 2015, their total accumulated value soared by 31 percent to $1.96 trillion in 2016. Based on the data from UBS, much of the growth in wealth came from self-made billionaires, proving that more Asian businessmen are working to make their fortune and name rather than continuing to rely on multigenerational wealth.
"A combination of geopolitical stability in Greater China, rising Chinese real estate prices, infrastructure spending, the growing middle class and buoyant commodity prices all joined together to boost wealth," the paper said.
Meanwhile, there are only 339 billionaires from the European region. The members of Europe's wealth belt only went up by one percent with three people added to the list in 2016. Even the growth of their money was modest with a rate of five percent within the year. However, more than 50 percent of Europe's wealthiest got their money from the previous generation, which is in contrast with technology-oriented markets like the United States and Asia especially.
Billionaires by their countries
The UBS report furthered that more than one-third of the 1,542 billionaires in the world came from the United States. Among the 563 American top-dollar names, eight of them also made it to Forbes' top 10 billionaires. Some of the Americans with the highest net worth include Bill Gates, Warren Buffet, Jeff Bezos, and Mark Zuckerberg.
In second place, China is quickly closing the gap with 318 billionaires. Some of China's richest include the likes of Dalian Wanda's Wang Jianlin, Jack Ma of Alibaba, and Tencent head honcho Ma Huateng. After China, Germany follows with 117 billionaires, India with 100 wealth titans, and Russia with 96 deep-pocketed tycoons.
Other countries with many billionaires are the following:
Hong Kong: 69 billionaires
United Kingdom: 55 billionaires
Italy: 42 billionaires
France: 39 billionaires
Switzerland: 35 billionaires
So where does the Philippines stand? Fortunately, we have several homegrown businessmen who also contributed to Asia's growing wealth. Our local billionaires like Henry Sy, John Gokongwei, Lucio Tan, and other esteemed tycoons have a total accumulated value of $40.9 billion. That's already 13 percent of our 2016 gross domestic product!
Sources: UBS, Forbes, Business Insider