Is It Time To Take Chinese Car Brands Seriously?
4 min read
For a country like ours, we're fortunate to have a very diverse automotive scene, brand-wise. We have major players from all over the world: the Japanese automakers, who consistently top the best-selling list year after year; the Americans with their pickups and utility vehicles; the Europeans with their luxury cars; and the Koreans with their quirky and fun models.
Are we missing something here? Oh, right, the Chinese. What can we say about them? They aren't necessarily newcomers–some of them have been here for the better part of a decade.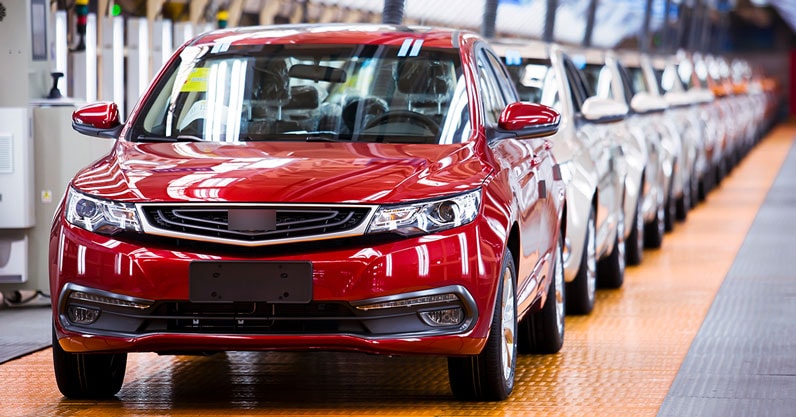 As a matter of fact, we've seen some Chinese brands come then go, then come back again better than ever.
We can't deny their presence on the motoring scene, especially right now when the hotly contested crossover SUV segment is being dominated by not just one, but two Chinese automakers: Geely and MG.
At the moment, there are a few words to describe them, and good words to describe them with are fewer still. But with this sudden resurgence and unexpectedly good performance and reviews, is it time to take Chinese car brands seriously?
Top Chinese car brands
Thankfully, it isn't as hostile as with other things on the purview right now. We don't mean to be political here, just a mere statement of fact. Out of 57 car brands in the Philippines, 15, or 24.5%, are from China—the most when sorted by country of origin.
And we haven't even included brands that are originally from other territories but were acquired or partnered with Chinese automakers: Maxus and MG from the UK (acquired by SAIC); Volvo from Sweden (acquired by Geely), and Volkswagen from Germany (partnered with SAIC and FAW).
Sure, Chinese cars haven't won the minds and hearts of masses. Reliability and build quality issues have plagued their brands over the years. However, with the Chinese automotive market being the biggest in the world next to the US, Chinese car makers are forced to keep up if not exceed expectations just to be competitive vs. more established brands from Japan, US, EU, and South Korea.
The competition, the expansive automotive scene, the sharing of technologies, plus the requirement of the Chinese government for foreign companies to partner with existing local companies, have fast-tracked Chinese carmakers' ascension to global recognition. So, yey, capitalism?
Co-sign from established dealership companies in the Philippines
AC Industrials, a subsidiary of Ayala Group, has five auto brand partners they carry in their roster: Honda, Isuzu, Volkswagen, Kia, and the latest one, Chinese-owned Maxus.
The largest car dealership company in North Luzon, Laus Auto Group, has Haima. Filipino-Japanese heavy machinery company Sojitz Philippines has begun selling passenger vehicles through the Geely brand. Likewise, commercial vehicle specialists, Foton Philippines, has brought in all-new and improved Chery cars into the fray.
And the exclusive distributor of Chevrolet in the country, The Covenant Car Company, also holds the exclusive rights to MG.
So what are we trying to prove here? The point we're making is this: These long established companies will not attach their names to unproven brands, regardless of their origin.
As a matter of fact, Geely ended 2019 as the world's best-selling Chinese auto brand. These local conglomerates see the potential of these brands to thrive in the local market because they've proven their worth elsewhere.
Read: 8 Things Only Small Car Owners Can Relate To
Cutthroat marketing tactics
Another edge that Chinese automakers have is how they're able to offer deals you can't find anywhere else.
Chery recently re-entered the market with a lineup of crossover SUVs that people can't seem to get enough of. They're priced so competitively (less than ₱1 million) that it's hard not to consider them when you're shopping for a new car.
On top of that, they're offering an unprecedented 1,000,000 km/10-year powertrain warranty and a five-year general warranty with all their units when most companies can only offer a three-year warranty.
Chery isn't alone on the bandwagon. Haima has their three-year/unlimited mileage warranty, Geely Coolray comes with a five-year/150,000 km warranty, and MG offers the same but with 24-hour roadside assistance and "Mobile Garage" that allows MG owners to enjoy vehicular servicing in the comfort of their own garages.
Read: Hard-To-Resist Car Promos In The Philippines This 2020
Their tendency to go above and beyond the average market offers is certainly enough to lure the average Filipino customer to give them a look, as evidenced by Geely's and MG's recent sales performance.
Perhaps that's all they need to make you reconsider what Chinese car brands have on their plate.
Final thoughts
Remember Top Gear UK's second episode in their 18th series? Renowned auto journalists and knuckleheads Jeremy Clarkson and James May went to China to see and discuss the burgeoning automotive industry.
At the end, they surmised that in five years everyone will be driving a Chinese-made vehicle because of the blinding rate of progression these cars are on. This episode was aired eight years ago. Look at where we are right now.
And on that bombshell, I guess it's time to really give Chinese car brands some serious thought.