Instant Rewards With HSBC Credit Cards
2 min read
Apply for an HSBC credit card now and enjoy exclusive gifts with this promo.
Cardholders get instant rewards for a minimum single receipt purchase of P2,500 or P6,000 at any supermarket with their HSBC credit card.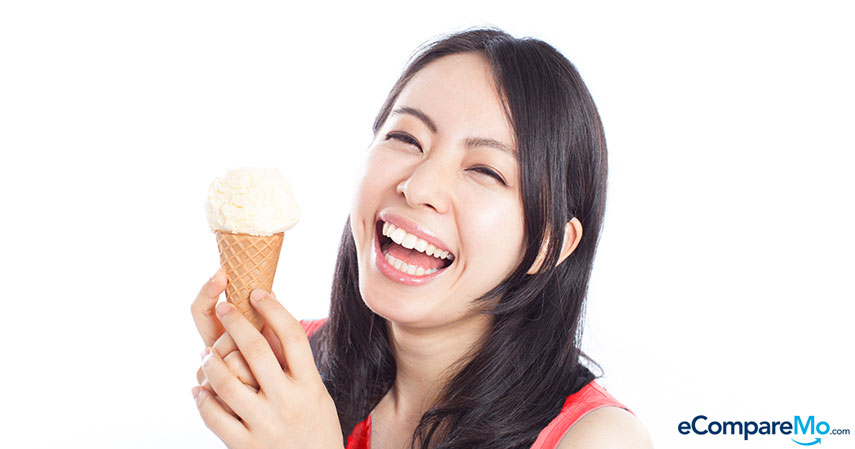 For every minimum single-receipt purchase of P2,500, you get one (1) Selecta half size Three-in-One Ice cream of any flavor.
For a minimum single-receipt purchase of P6,000 you get two (2) Lay's Potato Chips 6.5 oz with 1.5L Pepsi bundle.
Promos and spend period runs until June 30, 2016. Redeem your rewards not later than August 30, 2016.
Terms and conditions apply. Per DTI-FTEB SPD Permit No. 2336, Series of 2016.
How to redeem
1. To redeem the Instant Reward, look for the HSBC redemption booth located at any SM Supermarket, SM Hypermarket and Savemore Redemption Center upon making the valid transaction. Redeem through the following steps:
a. Present the HSBC Credit Card used to make the Valid Transaction
b. Present a valid government-issued Identification Card
c. Present the official or tape receipt of the Valid Transaction
d. Surrender the Customer Copy of the charge slip of the Valid Transaction/s
2. Present the charge slip of your transaction and the following shall be validated:
a. Spend was made at a supermarket
b. Last 4 digits of the credit card number
c. Date and amount of the valid transaction
The charge slip details will be verified with the HSBC credit card presented.
3. The HSBC Instant Reward does not apply to the cardholders unable to present the requirements under condition No. 1 or if the credit card details on the charge slip do not match the details of the HSBC Credit card presented.
4. Faded charge slips will not be accepted. The credit card number, transaction date, transaction amount, and approval code should be indicated clearly on the charge slip upon redemption of the Instant Reward.
5. Once surrendered, the charge slip will no longer be used to redeem an Instant Reward.
6. The following are not included in this promo:
a. Non-supermarket transactions
b. Transactions from convenience stores
c. Foreign currency supermarket transactions
d. Duplicate, Bank or Merchant Copies of the charge slip
e. Charge slips that were transacted in relation to business transactions
7. Cardholders are allowed to redeem up to a maximum of ten (10) redemptions a month.
8. Only the cardholder is allowed to redeem the Instant Reward within the redemption period. Authorized representatives are not allowed to redeem the Instant Reward even if a written documentation from the cardholder is presented.