IKEA In Manila: Fun Facts Every Filipino Shopper Must Know
3 min read
IKEA is coming to the Philippines—in 2020.
Southeast Asia Managing Director for IKEA Christian Rojkjaer announced that the Swedish furniture goliath will be under the operation of SM Prime Holdings Inc. in the Philippines, according to the Philippine Star.
The first-ever branch will be opened at the Mall of Asia and another branch will go up beside SM Fairview.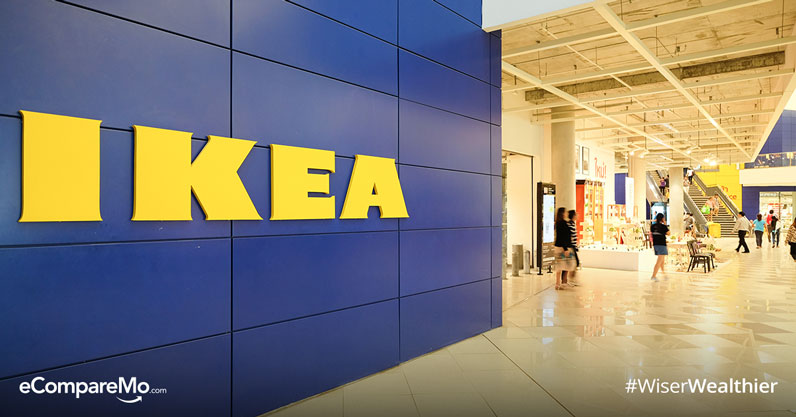 When asked whether the Swedish furniture chain would be providing their goods at prices that are friendly to the average Filipino's budget, Rojkjaer said that IKEA is open to amends.
"We will work on that and adapt our range and become better and better to become something for many more people," Rojkjaer added.
The world's largest furniture retailer currently has more than 400 stores in 49 countries across Europe, Middle East, USA, Canada, Caribbean, and Asia.
Want more reasons to get excited about IKEA in Manila? Here are some interesting facts about the Swedish furniture maker that will double up your anticipation for retail shopping.
Their customers make themselves feel at home.
Did you know that people actually take a nap at Ikea stores? Since IKEA opened in China in 1998, it's common to see Chinese customers sleeping on the beds and lying cozy on sofas at chair display areas.
Customers can also take home an IKEA home.
The retail giant sells flat-pack style houses called BoKlok houses, a partnership with construction goliath Skanska. These low-cost houses are available in Scandinavia and the UK.
Their stores are playgrounds for adults.
An average IKEA store is about 30,000 sqm, or equivalent to 42 tennis courts. The first-ever IKEA store is situated at Älmhult, Sweden, and converted to IKEA Museum in June 2016.
While generally lenient with store policies, IKEA had to impose a no-hiding, no-seeking policy due to a flocking number of people playing organized hide and seek at the store premises.
IKEA is not a name.
…but rather an acronym. It stands for Ingvar Kamprad (the name of the founder), Elmtaryd (where Kamprad grew up), and Agunnaryd (Kamprad's hometown). The colors were inspired by Sweden's national colors.
Young firestarter.
Ingvar Kamprad started IKEA when he was just 17. He founded the store in 1943 using capital his father gave him as a reward for his grades.
IKEA started as a mail-order sales firm selling small novelty items and assembled furniture pieces.
Exchange of value.
Primarily, IKEA sells its unassembled pieces for a lower cost as flat-packs requires no labor cost. But there's better worth on the client's end too.
According to a Harvard Business School study, customers who exert labor to set up their purchases perceived it to have greater value.
Get some food for your new table.
Most IKEA stores have in-house food hub serving fresh-from-the-fire options. IKEA also has their own line of craft beers!
Delaying tactics.
The first flat-pack came 13 years after the store began.
Design drafter Gillis Lundgren was catalog manager when he joined IKEA. The challenge back then was the difficulty of shipping bulky furniture. He couldn't fit a wooden table into the car trunk and decided to pull off the legs. The eureka moment led to pioneering the flat-pack ready-to-assemble pieces in 1956. Lundgren also designed the famous company logo.
Call me by your name.
Items are labeled with proper words. Kamprad was dyslexic and had difficulty recalling inventory numbers. So, he named the products using Swedish words.
Living room items are named after places in Sweden, all bathroom things are named after bodies of water. Outdoor items are named after Scandinavian islands. Their bestselling Billy bookcase is named after Billy Likjedhal, company's advertising manager.
In case you can't wait no more.
You are just a plane ride way to the largest Ikea store to date. South Korea is home to 63,500 square feet Gwangmyeong store.
Now how about you? What are you looking forward to the most about IKEA opening in Manila?
Sources: Fastcodesign.com, Phonebooky.com, House Beautiful, Spot.ph, Strait Times, Mental Floss