How Will DTI's New Duty on Vehicle Imports Affect Car Buyers?
3 min read
You might haven't noticed it if you weren't shopping for a new car, but the Department of Trade and Industry (DTI) announced at the beginning of the year that they will be levying duties on imported vehicles–potentially jacking SRP up.
While this might not help the case for any consumers looking to purchase a brand new vehicle, especially in this pandemic, DTI has explained why they are compelled to impose this new duty. We're going to break that reason down here.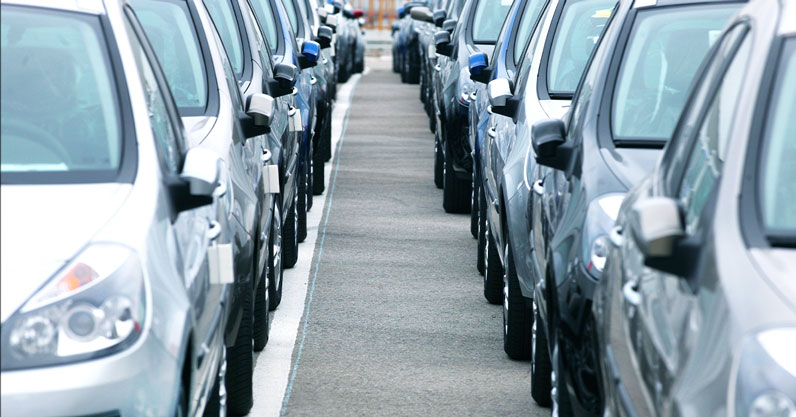 Why the new duty on vehicle imports?
In the constitution, there's a law that allows the government to protect the interest of local manufacturers against importation. The Republic Act No. 8800 (Safeguard Measures Act) states that the government, through a formal petition to DTI, can issue additional duties on imported products in favor of the same products produced locally.
So how did this stir the automotive industry in the country today? The new duty on imported vehicles was spurred by a formal petition filed the Philippine Metalworkers Alliance (PMA) last year to protect the local automotive manufacturing industry against the rapid increase in vehicle imports over the past few years.
From 2014 to 2018, the ratio between imported passenger cars vs. domestic production ballooned from almost 3-to-1 to 3.5-to-1. That means for every passenger car manufactured here in the Philippines, there are three under the same category that was imported here.
And for light commercial vehicles, the gap is much wider. For the same period, imported light commercial vehicles outnumber local production from 6.5-to-1 to 10.4-to-1.
Because of this, DTI has decided to take a stance in favor of local manufacturers by creating new safeguard duties on imported vehicles, which are going to be levied in the form of cash bonds. These cash bonds amount to ₱70,000 per unit for imported passenger cars and ₱110,000 per unit for imported light commercial vehicles.
Will this increase prices of all imported vehicles?
So to answer the most pressing question: will this increase prices of all imported vehicles? Yes and no.
For starters, DTI has made a number of exceptions for this new duty, namely developing countries and separate customs territories. However, they didn't exempted countries like Thailand and Japan, two countries where a significant portion of cars are imported from.
This means that passenger and light commercial vehicles imported from these two countries will be affected by the new safeguard measures recently implemented by DTI.
Popular choices such as Toyota's Hilux, Fortuner & Hi-ace, Mitsubishi's Montero & Xpander, Honda's Civic & City, Ford's Ranger & Everest, plus Mazda's & Subaru's cars* might have price increases from here on out.
*A new statement from Motor Image Pilipinas (exclusive distributor of Subaru in the Philippines) reported that Subaru will not be changing their SRP for March or until stocks last.
As for the exemptions, vehicles imported from India and Malaysia will not be affected by the levy. Light commercial vehicles from Indonesia are exempted as well. Therefore, models such as Suzuki's S-Presso (imported from India) and the XL7 (imported from Indonesia) are not included.
Furthermore, these vehicles are also excluded from the imposed cash bonds:
Imported completely knocked-down and semi knocked-down passenger cars and light commercial vehicles (cars that still need to be assembled at the country of destination)
Used vehicles
Electric vehicles
Ambulances and hearses
Luxury passenger cars priced worth more than $25,000 (₱1.2 million) and luxury light commercial vehicles worth more than $28,000 (₱1.36 million) won't be affected by the new safeguard measure because there are no local production to compete with.
How will this affect the Philippine automotive industry?
Now that we know that this will certainly have an effect on consumers, now we ask how this affects the local automotive industry.
At this point, the Philippine automotive industry is still recovering from the effects of the COVID-19 pandemic. Sales dropped by 40% industry-wide and making cars more expensive certainly won't help the plight of car companies. The Association of Vehicle Importers and Distributors (AVID) echoed the same statement with regards to this new development:
"this further dampens the recovery outlook of the industry."
With car prices due to increase, there's one thing here that can save you money at least.
At eCompareMo, you can compare car insurance quotes from top car insurance companies for FREE and save up to 30% vs. standard rates. What's best about applying for car insurance and CTPL at eCompareMo is you can actually apply for the quote you've chosen online–document submission, payment, and processing included. You only need to wait for a day to get your e-policy. Isn't that convenient?
So compare car insurance quotes and apply for a car insurance now at eCompareMo!