Apple Taking a Bite At the Automotive Industry With The "Apple Car"
2 min read
Yes, you've read that right. After years of speculation, the number one company in consumer tech, Apple, is getting into the automotive industry with its so-called "Apple Car".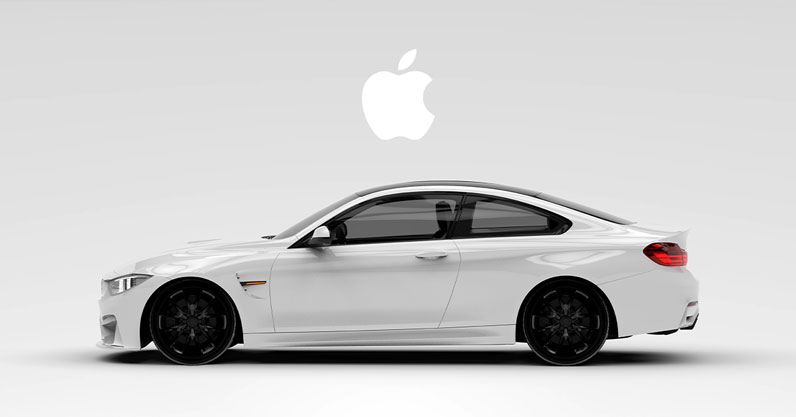 What Do We Know So Far?
At the moment, Apple and Hyundai-Kia is on the homestretch in closing a deal that will bring the much-awaited vehicle to life. While timelines haven't been scheduled, sources say that the Apple Car is slated to go into production by 2024 at the Kia assembly plant in Georgia, as reported by CNBC.
However, sources also familiar with the goings-on stated that Apple wants to control everything in the vehicle, both software and hardware. Which means that the "Apple Car" is not just some licensed brand but a full-on vehicle made and designed by Apple.
Hyundai-Kia has also seen huge upside in this opportunity because it will "accelerate development of their own autonomous electric vehicle plans".
No official statement has come out of either parties yet.
What the "Apple Car" Could Be
It is still unclear what the Apple Car looks like or what kind of features it will have. However, speculators closely monitoring the developments of it said that the Apple Car will be completely autonomous, designed not to have a driver. Because of this, it will be focusing more on the "last mile logistics", which means it will provide services directly to customers like deliveries and transport.
And yes it will be an electric vehicle with autonomous capabilities, very much like a beloved brand that's dominating the EV landscape.
A Tasty Rival to the Tesla
Apple's move into the autonomous automotive space is something that can bring them head-to-head against the biggest kid on the block: Tesla. And their recent hires indicate this possibility.
Apple, over the past few years, has hired former Tesla employees. Case in point: last 2018, Doug Field, then Tesla's senior VP of engineering, joined Apple–presumably to work on self-driving cars. Michael Schwekutsch, also a former Tesla VP for Engineering is now Senior Director of Engineering for the Special Projects Group at Apple.
For Apple, the decision to build the "Apple Car" makes a whole lot of financial sense. With their cash-rich capital, they have the potential to tap into a $10 trillion industry.
Morgan Stanley analyst Katy Huberty explained the profit potential for Apple coming into the automotive and mobility market:
"The smartphone industry is valued at $500-billon annually and Apple has cornered about one-third of this market. The mobility market is $10 trillion. So Apple would only need a 2% share of this market to be the size of their iPhone business,"
So, what do you think about Apple's latest foray? Do you think it can dominate the space as well as they did for smartphones? Will they offer a better product compared to Tesla which is the thought leader in the market? Are you excited for the "Apple Car"? Let us know!