You've Probably Been Sharing Fake News About COVID-19
6 min read
More than a month after parts of the country were put under enhanced community quarantine, people have never been hungrier for news. Every day we are greeted with an influx of information—on our newsfeeds, chatgroups, Facebook groups, and even direct messages sent by "concerned" friends.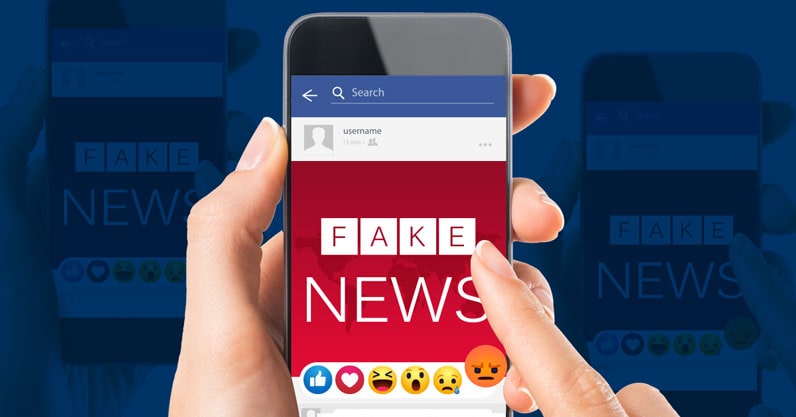 A few ones seem too good to be true; some are freakishly alarming; and some just seem downright outrageous. But faced with uncertainty, we take everything in.
Sadly, there are entities out there that want to spread malicious information even during this time national emergency. The quick spread of fake news has become more harmful than the virus itself.
You, as a responsible netizen, can do your part by verifying information before pressing the share button. Here's how you can do that.
Fake news, real consequences
What happens when you share a fake story during a time of crisis?
Earlier during the spread of COVID-19, one piece of unverified information said that drinking alcohol could protect you against the virus. While it may sound true (even if somehow farfetched), what it does is actually the opposite: alcohol weakens your immune system and makes your resistance weaker against the virus.
Meanwhile, panic buying erupted in Noveleta, Cavite, after malicious information about infection in the area spread through Facebook. According to the fake information, there was a confirmed case of COVID-19 in the city and caused people to flock supermarkets and hoard supplies.
Instead of helping people become more orderly with their movement, fake news doesn't help anyone. Rather, it puts people more in danger due to irrational actions.
The economic effect is just as damaging: we could see that panic buying due to fake news will mean that some people will hoard essential items and prevent others from being able to stock up on these supplies.
"Any student of economics will tell you that modern supply chains rely on just-in-time ordering," wrote Helen Lewis in the Atlantic. "Production schedules are tailored precisely to demand, so that unused stock does not sit in warehouses or go to waste. In the current crisis, the country has not run out of essential goods such as toilet paper; the difficulty is getting them onto the shelves quickly enough."
Although the government promises uninterrupted logistics for all goods, limited time outside and controlled crowds in supermarkets due to community quarantine will cause delays in grocery runs. Add fake news to the mix and there is a big chance of disorder, chaos, and mass hysteria.
When you have people emptying out grocery shelves, markets will have a hard time refilling them with limited capabilities due to quarantine. You can only guess what happens next.
Aside from making our streets more chaotic, there is another reason why you should be careful with the information that you share to the public: spreading fake news now is now punishable with hefty fines and imprisonment.
The price to pay
In March 2020, President Rodrigo Duterte signed Republic Act No. 11469, or the Bayanihan to Heal as One Act, into law. One of the provisions of the emergency powers asked by the Duterte administration includes the power to heavily sanction the spread of false information.
According to section 6 of the law, fake news peddlers face "imprisonment of two (2) months or a fine of not less than ten thousand pesos but not more than one million pesos, or both such imprisonment and fine, at the discretion of the court."
In addition, RA 11469 will also punish "those participating in cyber incidents that make use or take advantage of the current crisis situation to prey on the public through scams, phishing, fraudulent emails, or other similar acts."
The fake news provision didn't go unchallenged; former Supreme Court spokesperson Theodore Te said that the fake news provision "would be void."
"Since there is no law that criminizalizes or defines fake news as a crime, and the special powers law does not also define what fake news is, it cannot be criminalized. That would be void," he said in a statement.
Despite this, the fake news provision has already been used against certain individuals. Noveleta Mayor Dino Reyes Chua and two other individuals were charged under the law.
Meanwhile, a mother and her son were arrested in General Santos City without warrant because of a Facebook post that allegedly encouraged people to raid a gym where relief goods were being held. According to a report by Rappler, the two would be charged with inciting to sedition.
On April 19, a poet and scriptwriter was arrested in Cebu City for allegedly spreading false news about the spread of the coronavirus in her district.
The Philippine National Police promised that they will be more vigilant when it comes to sharing or publishing erroneous information.
How to stop the spread of fake news
With or without the threat of hefty fines and imprisonment, it is our civic duty to avoid sharing false information and flag them as such. To help you discern true information from false ones, here are some tips:
1. Differentiate facts from opinions
News reports are facts. Your take on issues is an opinion. Editorials are opinions based on facts. If whatever you're reading sounds like they're saying "I think" and present their interpretation of the story, then it's an opinion.
2. Keep your biases in check
Just because a certain Facebook post agrees with your political leaning doesn't mean that it's already true. Make sure you learn how to see through your biases and become more self-aware that you're also prone to swaying.
3. Trust only verified news platforms
The last thing we need now is people trying to be citizen journalists yet instead of posting reports of what's happening, they merely inject their agenda into their posts. If they can be verified, news outlets will pick them up and do their due diligence in investigating it.
4. Don't let the headline alone get you
Titles have gone beyond enticing you to click on the news to read more. With provocative and sometimes incomplete ideas, sometimes they just want you to engage without even reading the whole thing. Read beyond the headline and be fully informed.
5. Verification badges aren't truth symbols
See those blue or gray verifications badges Facebook hands out to people? They only mean that the people running those pages are the actual people being represented there. Just because something is verified doesn't mean that they tell the truth.
6. Learn how to cross-check sources
Sensationalist entities will pick up a small story and make it ridiculously huge. If it sounds like that yet no other big news platform has reported it, then you're dealing biased reporting intended for maximum engagement and pageviews.
For local trusted information, always check with www.doh.gov.ph, who.int, and other. gov.ph websites.
7. Flag blatantly erroneous information
Most social media platforms are pretty lax when it comes to fake news. After all, the definition of the term itself is pretty tricky.
However, pieces of information that are downright malicious and false should be flagged for review—even if you know moderators will not do anything about it. One report might not make a difference, but several people can change something.
Information literacy in the Philippines still has a long way to go. Don't consume—and spread—news blindly. Learn how to think for yourself and ask "is this even true, or am I being bamboozled?"
Truthfulness is the only thing that will get us through this crisis.