Telemedicine In The Philippines: Where To Go For e-Consultation
2 min read
(Updated May 28, 2020)
Telemedicine consultation has risen in popularity after heavy backing by the Department of Health (DOH) as a safety measure in light of the COVID-19 pandemic. They announced on March 27 that they will soon be providing free teleconsultation, or consultation via phone and online, through more partners. This aims to give expert medical advice to consumers while at the same time decongesting hospitals.
The DOH has sought partnerships with telehealth providers and has been looking for more volunteer organizations to address the primary care concerns of patients through services that patients can avail even in the comforts of their home.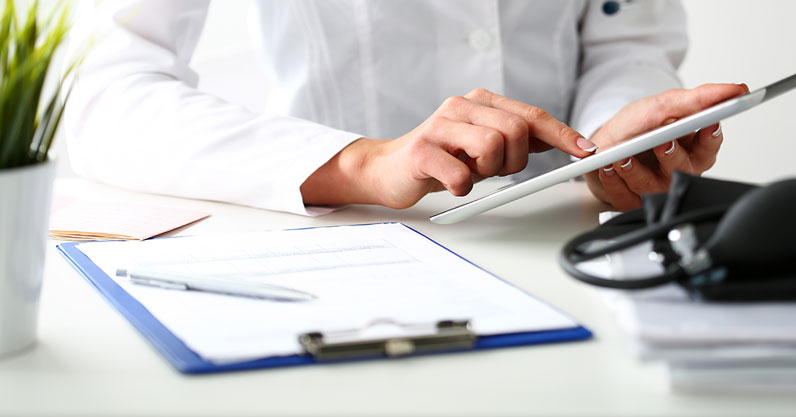 For coronavirus-related emergencies, the DOH set up the following dedicated COVID-19 hotlines available nationwide:
Landline: (02) 894-COVID (02-89426843)
PLDT, Smart, Sun, and TNT subscribers: 1555
The following telemedicine consultation hotlines are available for Metro Manila residents only:
Telimed Management/Medgate hotline: (02) 8424-1724
Globe Telehealth Inc. (KonsultaMD): (02) 7798-8000 (free for Globe/TM users)
Also launched recently was Healthnow.ph, a telemedicine platform that allows patients to do consultation with their partner doctors through video messaging—particularly through the Google Hangouts app.
Healthnow.ph was created in partnership with Google, Vigos, Healthway, and Family Doc, and is currently free to use. All you need is a stable internet connection and the Hangouts app installed in your mobile device or computer.
Meanwhile, several health maintenance organizations (HMOs), hospitals, volunteer organizations, and individuals have opened their lines to Filipinos seeking healthcare advise. You may refer to the hotlines, Facebook accounts, and websites below:
HMOs that offer telemedicine consultation
AXA Philippines
AXA offers its teleconsultation service to all its life and general insurance customers. Policyholders simply need to download MyPocketDoctor app on their devices.
Maxicare
Maxicare health card holders may call their 24/7 TeleConsult hotline: (02) 8 582-1980 to get a free e-consultation with licensed doctors as part of their perks.
Medicard
Medicard customers may register on www.medicardphils.com to activate their account. Follow the instructions and download the MyPocketDoctor app on your device to start the consultation.
(Read: Google Releases Mobility Report To Help Governments Track Social Distancing)
Generali Philippines
Generali offers their Call-a-Doc telemedicine hotlines:
(02) 8705-0700
0917-5362156
0917-5362715
0998-9907540
0998-9907541
0925-7147794
0925-7147793
Intellicare
For patients bearing an Intellicare health card, you may do your teleconsultation through the following Medgate Philippines 24/7 hotlines:
(02) 8705-0700
0917-5362156 (Globe)
0998-9907540 (Smart)
0925-7147794 (Sun)
COVID-19 Hotline: (02) 8651-7800 local 1149 or 1150
Philcare
Philcare has its own app called HeyPhil, available for download on mobile devices.
Telemedicine consultation apps in the Philippines
MyCare by Avizia
MyCare is exclusively available for Lifeline Rescue members. You may download the app on the Google Playstore or App Store to start your free consultation.
MyPocketDoctor
MyPocketDoctor is the first telemedicine app in the Philippines, partnered with several healthcare providers. Users may sign up by downloading the app on Google Play and the App Store.
Hospitals and volunteer groups
De Los Santos Medical Center
DLSMC COVID-19 hotline: (02) 8877-3884, Mondays to Fridays, 8AM to 5PM
Lung Center COVID Ask Force
Via their Facebook page—available Monday to Saturday, 8AM to 11AM (cutoff at 10AM), and 7PM to 10PM (cutoff at 9PM)
MDH Pulmonology Postgraduate Course
Visit their Facebook page for free consultation
University of the Philippines-Philippine General Hospital (PGH)
The UP-PGH has set up a COVID-19 operations center called BAYANIHAN NA for preliminary consultation and frequently asked questions about coronavirus and social distancing. Visit the Philippine General Hospital Facebook page for details.
Have tips for us? Know more teleconsultation volunteers? Post them in the comments or send us a message on Facebook.