How To Travel Like A Pro During The Off-Peak Season
3 min read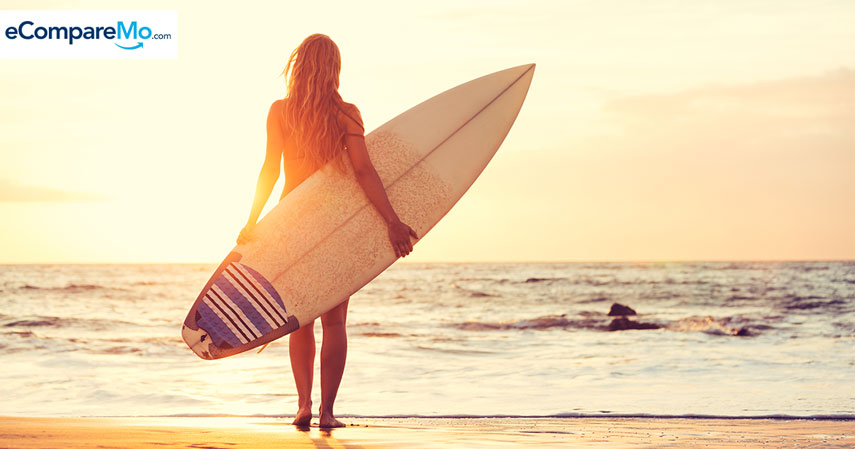 There's always a reason to travel regardless of the season, though summer remains a favorite among tourists across the world. It's mainly because of the good weather, ease of transportation, and the generally sunny disposition of people on these days.
Traveling during the off-peak season, on the other hand, requires more creativity. Timing is of utmost importance if you want to get the best value for money.
While the season already presents countless opportunities to save—thanks to the lower rates set by businesses to draw in more tourists—you can slash your expenses further with a few travel hacks. Learn how to be a savvy traveler with these off-season vacation-planning tips.
Do your research
Get to know your destination's high and low seasons so you can plan your trip accordingly. Lodging is cheaper, so you can get better accommodation than you would during peak season. More savings means you get a chance to maximize your itinerary.
Plan on visiting more attractions, indulge in authentic cuisines, or stay longer than you'd originally planned. Check weather forecasts and read up on blogs and community posts to get an idea of how the weather is like during low season. Check the availability of transportation means such as boats, buses, and airplanes, as well as traffic conditions. In the Philippines, for instance, boat trips and flights are cancelled without prior notice during typhoons and you could end up stranded for an entire day.
Beaches in the Philippines generally have good weather conditions even on off-peak season. It just depends on what suits the traveler's lifestyle.
Siargao, for instance, has massive waves at the beginning of November, which is ideal for surfers. However, beach bums may not enjoy Boracay during the rainy season. Windbreakers are set up along the shore when there are strong winds and huge waves on its usually tranquil beaches. This can impede the view of the beach and spoil the tourists' expectations.
Book in advance
Travel tickets come cheap for low season trips. According to CheapAir, the Prime Booking Window is from three weeks to three and a half months prior to your date of travel. This type of short-term booking works best for domestic travel destinations, but for international flights it is advised that you should book well ahead of time.
Prime discounts and seats are found on First Dibs booking. That's six and a half to 11 months from your trip. And since off-peak season tends to bring unpredictable circumstances such as weather conditions, opt for flexible travel dates when possible. This is one of the best times to use your frequent flyer miles.
Travel like a local
Traveling isn't always fun when there's a lot of people. Off-peak season is not only about savings, it also gives you the advantage in exploring a new place unencumbered by a huge crowd. No more waiting in long queues, and there are more opportunities for spontaneous recreation. It's easier to hang out with locals or haggle at local shops for gifts and souvenirs. Linger at popular and scenic spots uninterrupted or spend some quiet time at the beach.
Visit travel review websites such as TripAdvisor and Lonely Planet to get some advice and know more about what to expect on your trip.
Safety first
This depends on how well you've done your research. For instance, some Middle Eastern countries may have huge discounts on airfares, but safety concerns have made these places not feasible for travel.
Follow tourism websites and be up-to-date with current travel alerts to your preferred destination. Seasoned travelers are well-equipped and take the necessary steps to stay alert and cautious everywhere they go. It's all a part of going out of the comfort zone and going on adventures.