How To Make Extra Money During The COVID-19 Quarantine
4 min read
Forced work from home, layoffs, work suspensions, travel bans—everything is at a standstill right now. Even so, however, you should take a moment to be grateful that you are healthy and well, and have a place to come home to, and have the resources to stay indoors as you wait out this month-long community quarantine.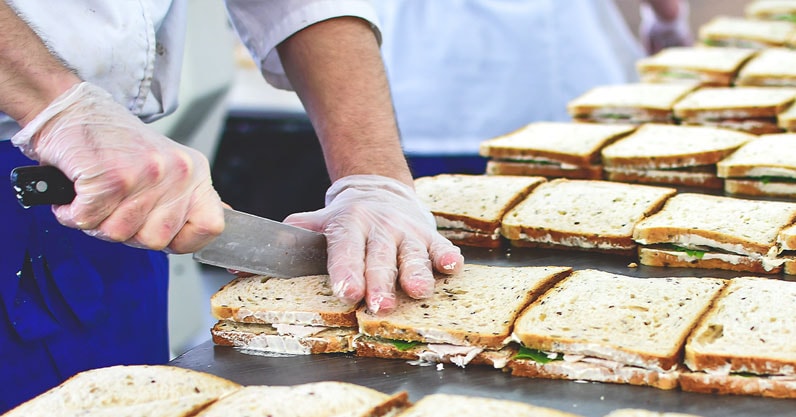 This is also a good time to find ways to earn money from home during the COVID-19 quarantine. After all, extra time doesn't come often, right? We might as well make the most of this time doing the things we've always wanted to do, such as revisit our goals, find time to do the things we've always wanted to do, and expand our income sources.
For instance, a lot of people have already succumbed to TikTok, but did you know you can also make money from it?
Aside from that, however, here are a few ways that you can earn cash on the side while observing social distancing. 
1. Be an English teacher 
Lots of students need some extra time to learn English now that they're in self-quarantine. This is especially in demand in our neighboring Southeast Asian countries.
To be an ESL (English as a Second Language) teacher, you will need to have a reliable internet connection and a headset. Depending on the employer, you will need to take a series of tests (including an internet speedtest), an interview, and a practical exam or teaching test before they get you on board to having your own students.
Apply at companies like the ones below to earn extra money and help people be more proficient in English:
Weblio
The rate starts at P50 per 25 minutes. This works as a booking system mostly for Japanese students. The base rate is at P100 per 50 minutes, and it increases up to P150 per 50 minutes depending on your teaching skills.
Native Camp
The rate starts at P57 per 25 minutes. Sudden and booked classes are at P80.
Tutoring Global
Mostly for Taiwanese students. The rate starts at $3 per hour, and it increases up to $6 per hour depending on your teaching skills.
RareJob
Mostly for Japanese students. The rate starts at P55 for general tutors, with incentives. For premium tutors, it's P80 per 25 minutes.
AmazingTalker
For Taiwanese students, but they also offer other languages. From their website, English tutors' rate are at $16.71 per lesson.
2. Be a transcriptionist
Universal Human Relevance System, or UHRS, is according to Clickworker "a partner website that can be accessed over clickworker.com and where you can process additional jobs." 
These additional jobs normally deal with the categorization of internet data and web pages. However, they also offer transcription and transcription related tasks.
These are usually voice recordings of people over the phone that you need to transcribe correctly, and apply HTML codes. You will need to create an account, study the UHRS task for a short time, and take a test.
After that, you will be sent an email indicating your start date. The base pay is from $3 to $12 per hour.
3. Update your LinkedIN
Updating your LinkedIN account is the easiest way to get potential employers to find you. Usually, it's the employers that come to you and offer jobs. You can also actively post your skills on your LinkedIN network and there are people out there who will get in touch with you, for sure.
The likes of Graphics Design, Content, and Digital Marketing in general are much needed jobs right now at a time where people crave more information and connection.
You can then set your very own payment rate depending on your skills and level of commitment. All is fair when you know how much your work is worth.
4. Go to online job platforms
Depending on your skills, you can start small with online job platform as Upwork.com and OnlineJobs.ph.
They have all sorts of job openings from tech support representatives, to programming and other engineering and architecture jobs. You can choose from different employers and compare the base pay offers. Eventually, you can use your experience to increase your base pay.
5. Start a food delivery business
Food delivery services are booming right now, especially the healthy meal preparations. If you're a good cook, now is the time to make the most of this demand.
Just make sure you have enough sources and manpower for delivery of goods when the orders start picking up. Also, remember that it is very important to maintain proper sanitation and hygiene when preparing food.
You can start by posting on your network or social media if anyone nearby needs prepared meals in the coming weeks. Not all people can cook or even have cookwares available at home, so this would be such a big help to keep them all healthy while staying at home.
Have more money-making tips? Share them in the comments.