How to Avoid Unlicensed Moneylenders From Victimizing You?
3 min read
Due to the crucial economic times, many Filipinos are forced to borrow money from banks, government institutions (SSS, GSIS, and PAGIBIG), and registered moneylenders.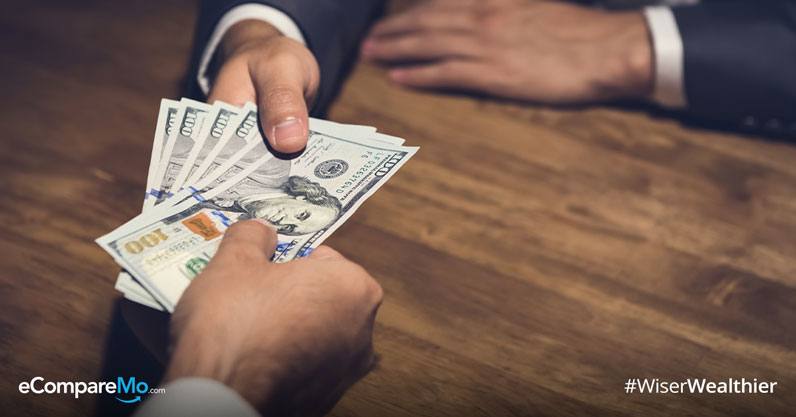 However, due to strict guidelines imposed by many creditors, some of us (especially those in the rural areas) would rather consider dealing with unlicensed moneylenders or commonly called 'loan sharks' or '5-6.'
The problem with this is that any unlicensed transactions don't have any paper trail, making it difficult to run after them when something goes wrong.
In March 2013, Bro. Eddie Villanueva urged the government to impose a policy that stops the culture of "5-6" and other unlicensed moneylending processes that result in the culture of 'kapit sa patalim (gripping the knife's edge).' Commonly, the main victim of loan sharks are households that need quick money for their daily expenses, including a quick cash for tuition.
To avoid this financial trap, the initial step is to analyze what is a loan shark.
Below are some signs that your lender is an unlicensed one:
No proper documents of the transaction. Did you get a receipt after a payment? Unlicensed moneylenders don't have any paperwork, such as records of payment or a receipt of the transaction. Always insist a receipt and take note of all your borrowed money for future use.
Large interest and added fees. Loan sharks offer three to four times higher interest rates than the registered loaning institutions. From the amount you borrow, you need to pay 20% or more. Thus, for every five pesos you borrow, you need to return six pesos daily. Apart from the large interest, they also charge various fees on top of the total cost of loan.
No amount limit for debt. You can loan more than the amount you can pay since they're making a lot of money out of the high fees and interests. Note: If it feels too good to be true, it probably is.
Harassment for not paying. The common characteristic of a loan shark is their brute response to unpaid loans. They often intimidate, threaten, or blackmail the debtor for failing to pay the money and interest on time. Currently, there's no law that prohibits unfair debt collection in the Philippines, unlike in the United States with their Fair Debt Collection Practices. But, in 2007, Senator Miriam Defensor Santiago introduced Senate Bill 1277 or "An Act Providing Fair Debt Collection Practices and Requiring Debt Collectors To Observe Such Practices." This unsigned law protects debtors from any abusive debt collection practices.
What can you do to avoid them?
Never make the mistake of dealing with unlicensed moneylenders, if you don't want to be stuck in a bigger debt in the future. Here are various ways on how you can avoid them:
Conduct a background check and only deal with reputable money lending institutions. Almost all legitimate money lending institutions can be found online since they need to build their credibility and reach to their current and potential clients. The initial step you need to make is to search for the name of the person or company that is lending you the money. If they don't have any official page, you should search any record online such as on social pages or on forums. It's important to get as much information about them as possible before signing any contract.
Understand the contract and the 'finest' print. Before closing any deal, make sure to read and digest all the information written on the contract. Understand your responsibilities, rights, and equal consequences for not meeting the following acts. Most importantly, never sign a blank contract or leave any blanks in your loan application.
No amount limit for debt. You can loan more than the amount you can pay since they're making a lot of money out of the high fees and interests. Note: If it feels too good to be true, it probably is.
Ask all the questions and the process of loan and payment. Feel free to clarify any loan term that you only encountered today. Ask the process of payment, repayment, and the penalties incurred for late payment. Get the rates, fees, and penalties and jot them down on your notebook for safekeeping before signing a contract.
Compare loan rates. Outsmart any loan sharks by educating yourself about the correct loan rates online. Visit [websites that compare various banks and lending institutions], as well as the various loan rates they provide annually to get a better understanding of the common rates and fees. Choose the most reasonable rate that works with your budget.
Related Links:
Get low-interest personal loan rates in the Philippines