How To Get A Philippine Postal ID: A Step-By-Step Guide
3 min read
One of the most common government-issued IDs in the country is the Philippine Postal Corporation (PhilPost) ID. More commonly known as the postal ID, it's available to all Filipinos and even foreigners who have lived in the country for at least six months.
With the national ID system still just on the verge of being rolled out in September, it's great to have numerous forms of identification on hand—the Philippine postal ID being one of the easiest to get. Read on to know more about it, its uses, and the requirements and steps you need to take to get one.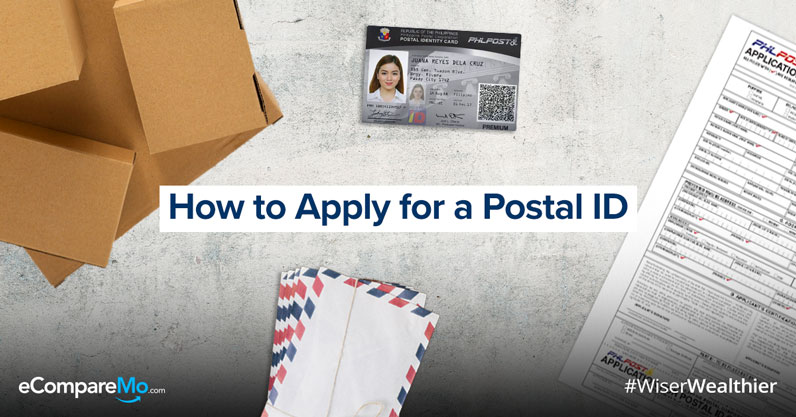 Why should you get a postal ID?
It allows couriers to verify the delivery of letters and parcel of the recipient
The postal ID can be used as a valid ID to apply for banking products like savings account, credit cards, and loans
Avail of discounts and freebies using it via the Postal ID Privilege Program
You can use it to get other IDs such as Philippine passport, OFW ID, and others
(Read: Guide To The Most Powerful IDs In The Philippines – And How To Get Them)
What are the requirements for a postal ID?
It's easy to get a postal ID! The first step to applying for one, is to prepare the following documents:
Two accomplished copies of postal ID application form
Proof of identity (just one of the following):

PSA-issued birth certificate
GSIS or SSS UMID card
Valid driver's license
Valid Philippine passport
If you don't have any of the following or other valid IDs (check our list of valid IDs for more information), then you can submit any of these:

Baptismal certificate
College or post-graduate transcript of records
High school form 137
Marriage certificate (for married individuals)
Alumni ID
Valid NBI clearance
Valid police clearance

Proof of address (just one of the following):

Barangay certificate of residency issued no longer than three months prior to application of postal ID
Certified true copy of lease
Certified true copy of title issued by the Land Registration Authority
Certified true copy of real estate tax receipt
Bank statements
Credit card statements
School billing statements
Any utility bill statement
What are the steps in getting a postal ID?
Go to the PhilPost website and download the application form. You can fill out the form using your computer then print two copies of it or you can get a blank copy and manually write your details. Protip: make sure to fill out all fields with the red check mark
Prepare all the requirements mentioned above. Although the requirements only say one of the following, try to bring as much requirements as you can to avoid return trips to any PhilPost office.
Go to any of the 260 ID capture stations in the Philippines and submit all the documents you have on hand. At the ID capture station, your photograph and fingerprint will be taken. Visit PhilPost's website to know more about their capture stations.
Want it fast? The agency has six rush processing stations that will allow you to pick up your postal ID the next day:

Las Piñas Central Post Office
Manila Central Post Office
Makati Central Post Office
Parañaque Central Post Office
Quezon City Central Post Office
Valenzuela Central Post Office

For postal ID applicants who got it through normal channels, you can wait for the delivery to your mailing address between 15 and 30 days. Meanwhile, rush processing applicants can get theirs the next day.
Want same-day pickup of your postal ID? Go to Manila Central Post Office and be one of the first 30 applicants there. You can get your card later that day between 4 and 5 PM!
(Read: Adulting 101: A Fresh Grad's Guide To Employee Requirements And IDs)
How much is the fee for postal ID?
For normal processing, you have to pay P504, inclusive of VAT and other delivery charges. Meanwhile, rush processing can set you back by P650.
How long is my postal ID valid?
The brand-new postal ID is valid for three years. After that, you can go to any of the capture points of the PhilPost and submit your expired postal ID and two valid IDs.
You said the postal ID entails me discounts and freebies. Where can I get them?
To increase the value of the postal ID, PhilPost teamed up with several commercial establishments for the Improved Postal ID Privilege Program. To know which establishments are part of PhilPost's discount program, check the company's website.