How Much Should You Borrow To Grow Your Business? Here Are 4 Points To Consider
2 min read
You know it when your business is growing. It could be that your manpower is no longer enough to cater to the demand of your customers, or your current location cannot contain the new hires or the products you sell.
Whatever the reason is, you as an entrepreneur will know when it's time to grow and consider business expansion financing.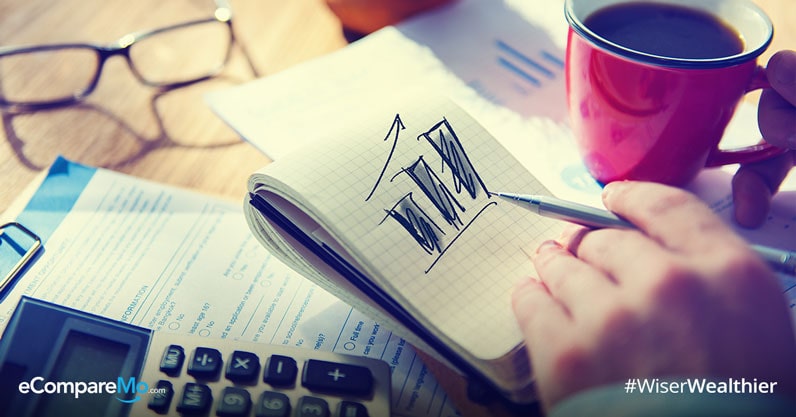 By now you might already have an amount in mind that you need to borrow, and that's great. The amount you need to borrow is really up to you. The question lies in knowing if you're able to repay it on time.
Here are four things you need to consider to know how much you can borrow to grow your business.
1. Find the right lender
You can easily find sources of finance for business expansion online. You can look at the different lenders and compare interest rates online.
You can also use the lenders' business loan calculator to see how much you're going to pay in monthly installments, the effective interest rate, and the total loan payment.
Enter the amount you want to borrow, and the loan tenure you want. Say, for instance, you want to borrow P200,000, to be paid within one year.
A lender's loan calculator will automatically show you the estimated monthly installment, average business loan interest rate, and the total loan you're going to pay after a year.
(Read: Four Points To Cover If You Want To Expand Your Business And Increase Profit)
2. Calculate the expected return of investment
As a business owner, you know better than to borrow money without first getting an estimated return of investment (ROI).
But even then, a lot of unexpected things can happen after the expansion. The best way to go is get a lower estimated ROI, and add in extra cash for backup, unexpected expenses on your loan amount.
Be realistic about your set loan amount and continue to focus on growing your business the best way you can.
3. Calculate the loan's effectivity
So you have decided on the loan amount and you already have a lender in mind. Now you have to consider how long the loan will reach you.
You should also ask why you are taking out the loan. Is this for continued growth or simply to fulfill a current need for the business to stay afloat?
Even though you're using this money for a short-term goal, you should also look into the long-term. Study your business model again and see areas that might cause some problems after getting the business loan. It should not be used simply as cushion money. Instead, it should strengthen your business from here on.
4. Ask your banker
If you're still not sure how much to borrow, the entire process of applying for a business loan should be able to help you out. As you talk to your banker, they will ask you for your business plan and estimated growth forecast.
Experienced bankers will help you through the outline of your business and set your expectations as to the right loan amount that you should apply for. They're most likely to give you a more personal advice on how to grow your business.
Remember that lenders are not just there for funding. Bankers build close relationships with their clients to fully understand the business and help them prosper.