House Bill 7725 Seeks To Regulate Parking Fees
2 min read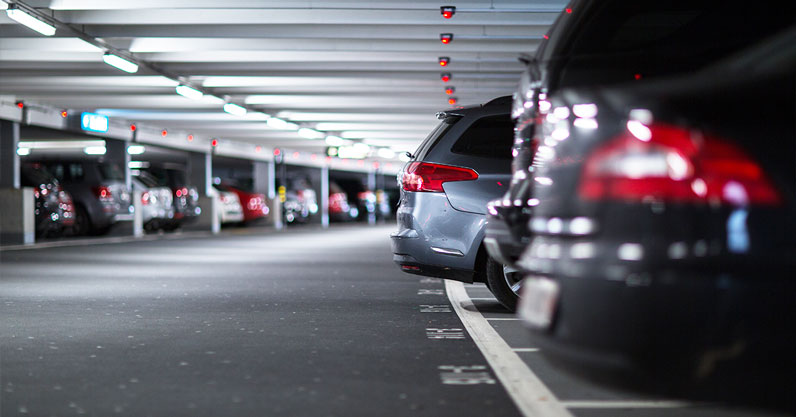 A panel in congress is proposing a new bill that aims to correct the so-called "exploitation of consumers" by car park operators in the country.
Called the House Bill 7725, its purpose is to promote the general welfare of motorists who avail of parking with unreasonably high per-hour fees from private operators.
It also encourages major establishments like malls, restaurants, hotels, and the like to offer parking free of charge, as long as customers provide proof that they made business transactions within the facilities.
With a pro-consumer sentiment, how come this bill hasn't been pushed through quickly on the legislation floor? To find out, let's dive a little deeper into what else the house bill on parking regulation proposes.
Standardized parking fees and liability extended to car park operators
HB 7725 has been filed for years now, going back to the terms of the late Senators Rene Cayetano and Tessie Aquino-Oreta, the bill's original authors. Right now, it's backed by over 50 congressmen with Valenzuela City Rep. Wesley Gatchalian at the helm of the panel.
Within the bill are provisions laid out for business establishments and private parking enterprises. It states the following:
1. For establishments
Free parking for patrons, those who avail of services from the establishment
Parking fee of ₱20 to ₱50 per hour for non-patrons, those who will just use the parking facility
For retail establishments such as shops and restaurants, a free two-hour parking then a charge of ₱10 per suceeding hour to be imposed, without exceeding ₱50 per day. However, this doesn't apply to overnight parking.
2. For private parking establishments
Standardized parking fee of ₱30 for the first three hours, then ₱20 per succeeding hour.
Multilevel car parks may charge ₱40 then ₱20 per succeeding hour.
The bill also states that all parking facilities be provided with ample security and be regularly maintained because they will be liable for damages incurred on vehicles due to theft or poor construction.
Given the fact that parking can cost as much as ₱500 for a full day in some areas in the Metro, this is definitely a welcoming news for motorists who frequently use parking facilities.
Resistance from parking operators
Despite the strong support garnered from representatives in Congress, the bill continues to be in a state of limbo because of the counterattack through lobbying efforts from parking operators.
However, Deputy Speaker and HB 7725 co-author Rep. Rodante Marcoleta explained that the bill does not argue against the collection of parking fees. He also stressed the importance of regulation through the example of other consumer-sensitive establishments fairly charging or not charging parking fees on their premises at all.
"This bill does not entirely prohibit the collection of parking fees but to rationalize its imposition in the light of an unregulated environment relative thereto that proves nugatory, if not inimical to, the interests and welfare of the patronizing and motoring public," said Mendoza.
"There is also no denying of the fact that, until today, there are still more responsible and consumer-sensitive establishments that do not charge parking fees in their premises."
So do you think the Congress should continue pushing forth HB 7725? Are the provisions fair for all parties involved?