Here's Your Guide To SSS Business Loan Requirements, Eligibility, And Application
3 min read
The Social Security System (SSS) provides loans to SSS members who have their own business through their SSS Business Loan program.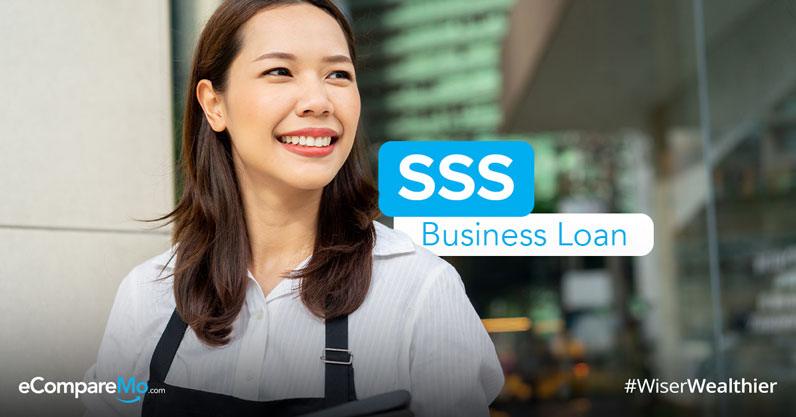 The SSS Business Loan Program is under the Business Development Loan Facility and is designed to give back to the nation's development. It encourages economic growth by providing the business sector with financial assistance to increase their productivity and maximize their earnings through expansion, business development, and diversification.
What are the requirements for an SSS Business Loan?
Single proprietorship and Partnership (or Corporation) that is at least 60% Filipino owned. These also include the cooperatives and non-government organizations
Any business that is allowed or registered under Philippine laws. Here are a few examples given by SSS:

Agri-Business. Contract growing, aquaculture
Food Processing. Rice mill, oil mill, feed mill, meat processing, etc.
Manufacturing. Garment, ceramics, textile, furniture, construction materials
Commercial Production. Particularly of food and basic consumer items and products for export
Service-Oriented Enterprises. Transportation, warehousing, utilities, communications, etc.
Tourism Related Projects. Hotel, resort, theme park, etc.
Real Estate Development Projects. Industrial estate development
Sustainable Energy Projects. Construction of green building, waste management system, sewerage treatment plant, etc.
Extractive Industries. Mining, quarrying, dredging, oil and gas extraction projects
Forest Development Projects. Plantation, reforestation, regeneration, and other forest-related projects
Trading Business
Leasing/Lending Business

You must be an SSS Member-employer with a good record
Must have a proven track record of profitability for existing enterprises
The average income of the past two to three years should be positive even if the company incurred losses within the past three years
For enterprises that started their operations during the last five years, the three-year track record of profitability may be waived
(Read: How To Get Approved For A Business Loan)
Know the loan details of the SSS Business Loan program
All loans approved by the participating financial institution (PFI) are subject to an amortization schedule that is payable monthly, quarterly, semi-annually, or annually. The maximum term for all loans is 15 years and there is a grace period of three years on principal payment.
For loans that are used for business development by extractive industries or forest development-related projects, they are entitled to a longer payment term. The maximum years given is 25, no more. The loans are secured by any collateral that is approved by the PFI's and SSS.
The current interest rates are reviewed monthly. It could be variable or fixed, based on the prevailing SSS passing rate to PFI and PFI's spread.
The maximum amount that is loanable to borrowers is the lowest of the debt-equity ratio. It should not exceed 3:1 after financing.
The total loan with the SSS should also not be more than 5% of the SSS investment Reserve fund (IRF):
Amount of loan being applied
Actual need of the borrower (total project cost)
Loan value of the assigned collateral or securities; or
Maximum of P500 million per borrower
Take note that the loans that are usually approved are loans used for the following purposes:
Site development
Enhancement or modernization of existing facilities
Construction or repair of the building and other civil works
Acquisition or repair/upgrading of machinery and equipment including furnishings
Acquisition of existing facilities
Acquisition of land (up to 50% of the acquisition cost)
Working capital
(Read: A Quick Guide To The DTI Microloan Program)
How to apply for an SSS Business Loan
SSS member-employers can apply for a loan facility through any of the SSS's accredited PFIs.
| PFI | Address | Contact Number |
| --- | --- | --- |
| Development Bank of the Philippines | Sen Gil Puyat Ave., Makati City | 812-9932; 818-9511 loc. 2305 |
| Land Bank of the Philippines | Land Bank Plaza, 1598 M. H. del Pilar, Malate, Manila | 405-7640; 522-2200; 551-2200; 405-7198 |
| Philippine National Bank | 3/F PNB Financial Center Pres. Diosdado Macapagal Blvd. Pasay City | 573-4661; 526-3131 loc. 4661 |
| Philippine Veterans Bank | 101 V.A. Rufino St. Legaspi Village, Makati City | 846-5933 loc. 2101, 2105 and 2118 |
For comments, concerns and inquiries contact:
SSS Trunkline No.: (632) 920-6401 SSS Call Center: 920-6446 to 55 IVRS: 917-7777 Toll-Free No.: 1-800-10-2255777 SSS Email: member_relations@sss.gov.ph SSS Facebook: https://www.facebook.com/SSSPh
International Toll-Free Nos.
Asia

Hongkong: 001-800-0225-5777
Singapore: 001-800-0225-5777
Malaysia: 00-800-0225-5777
Taiwan: 00-800-0225-5777

Middle East

Qatar: 00800-100-260
UAE: 800-0630-0038
Saudi Arabia: 800-863-0022
Bahrain: 8000-6094
Brunei: 801-4275

Europe

Italy: 00-800-0225-5777
UK: 00-800-0225-5777