How To Avail Of SSS Benefits Even When Unemployed
4 min read
Aside from separation pay, did you know you can also receive SSS unemployment benefits when you're terminated from your job?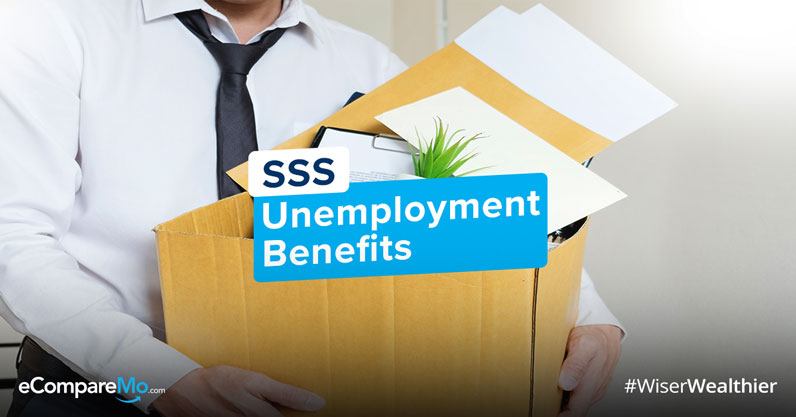 The new SSS law expands the benefits members can receive by creating an unemployment cash benefit program. In this post, we're going to explain the provisions for this benefit under the Social Security Act of 2018. We're also going to walk you through the basic guidelines so you will know how to avail unemployment benefits from SSS.
What does unemployment mean?
Unemployment, in the context of social security act provisions, means the removal from a job against the employee's will.
The accepted causes of termination or involuntary separation should be any of the following:
Retrenchment – downsizing or cutting of costs
Redundancy – the position is repetitive or not needed
Labor-saving devices installation – reduction of human labor
Business closure – an action to reverse some business losses
Cessation of operation – the company cannot pay the employees and continue the business anymore
This definition should answer the high volume of Google searches commonly typed by Filipinos: ano ang unemployment, kahulugan ng unemployment, or unemployment in Tagalog.
Being jobless because of resignation or going AWOL (absence without leave) is NOT a valid reason and does not entitle you to SSS unemployment cash benefits.
(Read: Employee Benefits in the Philippines: Complete List, Guide, and FAQs)
What is an involuntary separation benefit from SSS?
This unemployment benefit of SSS is a cash grant given to employees, who are SSS members, laid off from their work involuntarily.
To clear all misconceptions, this is not a loan, which you need to repay. This is a financial assistance to help those unemployed while they are looking for another job – a part of the expanded benefits provided by the new law.
A qualified member can only claim the cash benefit once in three years. If you are qualified and have been laid off multiple times within those three years, only the highest cash amount rated from the SSS salary bracket will be applied. If you intend to use the cash for purposes other than the job-hunting, a better option is to apply for a personal loan.
(Read: SSS Salary Loan Application: A How-To Guide)
How much is the unemployment financial aid from SSS?
As provided by Section 4-B of RA 11199, the amount that the SSS will grant you is equivalent to 50% of your Monthly Salary Credit. However, the maximum amount is P10,000 regardless of if your monthly compensation is more than P20,000 and if you are paying the maximum contributions.
Example: If your monthly earning is P18,000 and you have been terminated, you can get a P9,000 cash benefit.
Check out this table from the SSS if you're confused about the monthly contribution fee and your monthly salary credit.
Who are eligible for the SSS unemployment compensation?
Here's the list of qualifications for getting the SSS unemployment cash benefits. You must be:
A member of SSS
An employee from private companies, OFW (land- or sea-based), or Kasambahay
Not more than 60 years old (in general); 55 years old (for racehorse jockey); 50 years old (for underground and mine workers)
With a minimum of 36 monthly contributions
The 12 months of contributions should have already been paid within a period of 18 months, prior to the involuntary separation

Grave misconduct
Administrative or criminal cases
Fraudulent acts or breach of confidentiality
Gross and habitual neglect of duties
Insubordination/refusal to follow orders from the authority
Similar cases like incompetence, AWOL, conflict of interest, etc.
(Read: SSS Pension: Computation, Requirements, Loans, And Benefits)
What are the documents required to claim the SSS unemployment insurance?
Here are the requirements you need to submit for the SSS to process your application:
One original AND one photocopy of a government-issued ID or document (both duly signed and at least one must have a photo)
Any two valid IDs or documents, both are duly signed and one with photo (in case you don't have a primary ID card)
A certificate proving your involuntary separation (with the date and reason). You can get this from DOLE offices and POLO branches.
Affidavit of Termination of Employment, Notice of Termination from your Employer, or any verifiable certificate of unemployment.
(Read: How To Compute Back Pay In The Philippines: 2019 Update)
Where do you file the claim for unemployment benefits?
Filipinos within the Philippines can file their claim on any SSS branches. Meanwhile, OFWs can file their claim to foreign offices (Consulate/Embassies)
Where do I receive the unemployment cash grant upon the approval?
Upon approval, the money will be released via:
SSS (UMID) card with ATM function
Union Bank Quick Card account
SSS is still developing the system to deliver the fund to other banks under PESONet or to other non-bank pickup centers.
Some people ask when to stop paying their SSS contributions without knowing how it can be helpful with financial emergencies.
Through Republic Act No. 11199, the SSS provides various benefits to employees and voluntary members that include maternity, retirement, disability, funeral, and sickness. The implementation of the unemployment benefits program is another way of preventing unemployment in the Philippines from negatively impacting Filipino workers and their dependents.