Here's How Many Typhoons Are Coming To The Philippines This 2018
3 min read
Since last week, parts of the Philippines were pummeled by the Typhoon Domeng, without Domeng even making landfall.
The typhoon brought torrential rains for days and even caused flooding to some parts of the country. This prompted the Philippine Atmospheric, Geophysical and Astronomical Services Administration (PAGASA) to finally declare that the rainy season is upon us.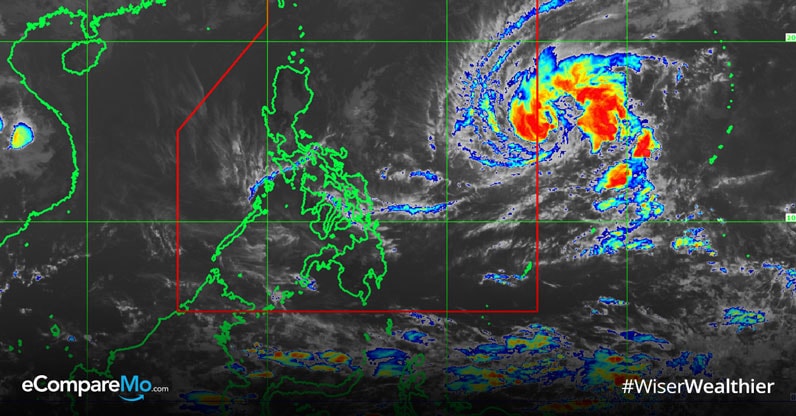 Now it's time to arm yourself with the knowledge about the potential typhoons set to hit the Philippines in 2018.
We've created a handy guide about the upcoming storms in the Philippines and the things you can do to keep yourself and your household safe.
What's in a name?
Every January, PAGASA releases the local names for the typhoons that will enter the Philippine area of responsibility. According to the agency, the upcoming typhoons will be named using the following order:
Ester
Florita
Gardo
Henry
Inday
Josie
Karding
Luis
Maymay
Neneng
Ompong
Paeng
Queenie
Rosita
Samuel
Tomas
Usman
Venus
Waldo
Yayang
Zeny
In addition to the official list of names, the agency also prepared an auxiliary list of names in case there are more than expected storms to enter the country.
(Read: Dengue Prone Areas in the Philippines)
The following names are part of PAGASA's auxiliary typhoon names:
Agila
Bagwis
Chito
Diego
Elena
Felino
Gunding
Harriet
Inang
Jessa
How does PAGASA come up with names? Well, for the years 2017 and beyond, the national weather bureau has created four sets of names that will be used every four years. For instance, the list of names for this year will also be used in 2022, 2026, and so on.
Names can also be removed from the roster. If a typhoon has become strong enough to cause at least 300 casualties and P1 billion damage in the country's agriculture and infrastructure, it's name is removed. For instance, names like Yolanda, Lando, and Urduja have been dropped.
Forecast no stone
The Philippines is one of the most typhoon-prone countries in the world. We're often first to receive the intense storms brewing in the Pacific Ocean.
The most destructive storm in recent history was Yolanda with a death toll of around 6,300 and a total damage of P86.9 billion in 2013. This is followed by Pablo which caused almost 2,000 casualties and P42.2 billion worth of damages in 2012.
To help people prepare for the deluge, PAGASA gives out weather forecasts to the public. According to PAGASA, the Philippines should expect these numbers of tropical cyclones in a month:
| | |
| --- | --- |
| Month | Number of tropical cyclones |
| June 2018 | 1 or 2 |
| July 2018 | 2 to 4 |
| August 2018 | 2 or 3 |
| September 2018 | 2 or 3 |
| October 2018 | 2 or 3 |
| November 2018 | 1 or 2 |
In the eye of the storm
Surviving a storm is easy. After all, it's something that is always reported whenever there's an inclement weather. There is always time to keep ourselves prepared in times of calamity. If you want the ultimate survival technique, the one thing you have to prepare is an emergency bag.
(Read: The Historical Costs of Volcanic Eruptions In The Philippines)
What's in the bag? Basically, all the necessities you'll need to help you survive the effects of the storm for at least a couple of days. Keep in mind these items are only here to keep you alive for a few days. If the government calls for an evacuation, listen to them and just let go of your personal stuff.
Anyway, put these in your bag and keep them handy during tumultuous times:
At least one liter of water per person
Non-perishable food for three days
Flashlight
Battery-operated radio
Batteries
Can opener
An old phone with an unused SIM card
Basic medications like pain reliever, anti-diarrhea
Oral rehydration salts
Photocopies of IDs and important documents
Petty cash
Whistle
Multitool
If the storm doesn't let up and there's a chance of flooding in your area, prepare the bag already and keep it within reach at all times. Everything else is just common sense.
Sources: PAGASA, Rappler, Time