Government Numbers And Emergency Hotlines You Should Store In Your Phone Book Now
1 min read
In case of emergency, who you gonna call?
eCompareMo has listed important government agency telephone numbers and emergency hotlines for you to take note of in case of an accident, crime, or health matters that need immediate expert attention.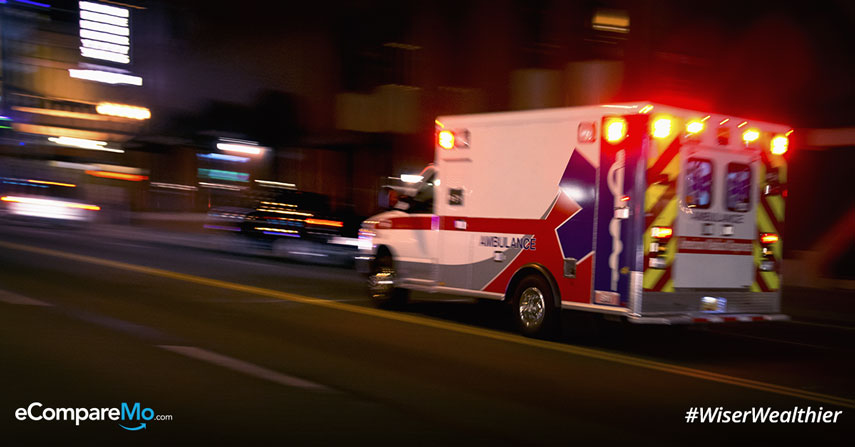 Be vigilant and come prepared. Equip your memory (or better yet, your speed dial) with these phone numbers that you can easily connect to when the need arises.
Government emergency hotlines
911
The country's universal emergency number, which covers but is not limited to criminal reports, medical assistance, search and rescue, etc.
8888
Also called the President's hotline, which allows citizens to directly file a complaint with Malacañang on issues concerning government processes and crimes.
Government agency
Hotlines
Bureau of Fire Protection

(02) 426-0219, (02) 426-3812, (02) 426-0246

PNP
Hotline: 117
722-0650
Text hotline: (0917) 847-5757
Department of Health (DOH)

Call Center: (02) 8651-7800 local 5003-5004

(02) 165-364

Metro Manila Development Authority (MMDA)
136, 882-4150-77 loc. 337 (rescue)
255 (Metrobase)
319 (Road Safety)
374 (Public Safety)
320 (Road Emergency)
(02) 882-0925 (Flood Control)
National Disaster and Risk Management Council (NDRRMC)
8911-5061 to 65
National Poison Control Center

8524-1078 / 554-8400 loc. 3276

Department of Transportation and Communications Central
7890
Land Transportation Office (LTO)

Text Hotline: LTOHelp to 2600

(02) 8922-9061 to 63

Land Transportation Franchise and Regulatory Board (LTFRB)

24/7 hotline for public assistance and complaints: 1342 or 0921448-7777

(02)8426-2515

(02) 8426-2534

Department of Public Works and Highways (DPWH)

Hotline: 165-02

(02) 5304-3000

North Luzon Express Way (NLEX)- South Luzon Expressway (SLEX)

Trunk line: 1-35000

(02) 8580-8900

Subic-Clark-Tarlac Expressway (SCTEX)

0920-96-SCTEX (72839)

(02) 8362-2246

(02) 8362-9997

Skyway System

(02) 88-Skyway (75-9929)

(02) 5318-TOLL (8655)

Department of Social Welfare and Development (DSWD)
Text hotline: (0918) 912-2813
Trunkline: (02) 8931-81-01
Disaster Response Unit: 8856-3665, 8852-8081
Manila Water Company
1627
Maynilad Water Services

1626

0998-864-1446

Manila Electric Company (MERALCO)
16211
Given as that we are currently fighting the global COVID-19 pandemic, the DOH has also set up a hotline for COVID-19 related concerns.
You can call:
02-894-COVID (02-8942-6843)
or, if you are a Smart of PLDT subscriber you can use the 1555 hotline.
Have more emergency numbers to add? Post them in the comments.