Fresh Grads, These Are The Highest-Paying Jobs In The Philippines Right Now
3 min read
The right attitude. Strong work ethic. Being adept at 21st-century skills.
These are the top considerations of the 503 JobStreet employers who participated in the JobStreet survey for their annual Fresh Graduates Report.
The biggest job search portal in the Philippines conducted the study in February 2018 and showed the highest-paid fresh grads according to specializations, and the top schools and qualities employers prefer to hire.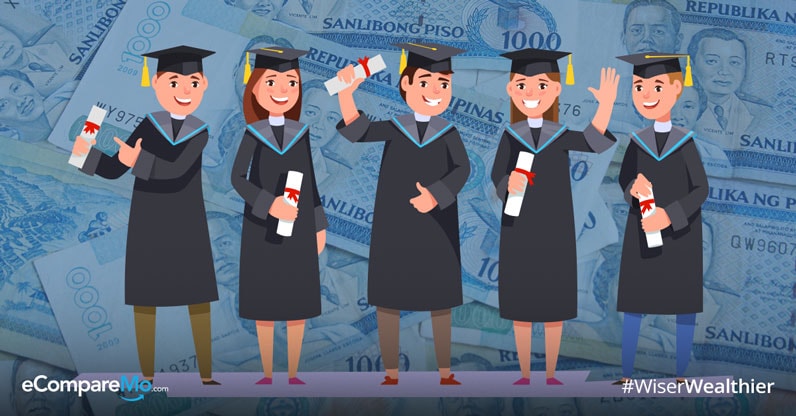 As 2018 fresh graduates embark on job hunts in the following months, it's important to remind them of the one thing that can help them attract and keep the jobs they want: A good attitude toward work.
If you have that, we recommend that you try your luck in the following fields, which, according to Jobstreet, are paying the most for fresh graduates in 2018.
Highest-paid jobs for fresh graduates
Rank
Role
Average Salary*

10

Quality Control / Assurance

Quality Analyst

Quality Control Officer

QC Inspector (under board)

P20,333

9

Customer Service

Customer Service Representative

Technical Support Representative

Helpdesk Officer

P20,340

8

Marketing / Business Development

Business Development Officer

Social Media Marketer

Market Research Officer

P21,216

7

Human Resources

Human Resource Assistant

Employee Engagement Officer

Recruitment Associate

P21,462

6

Information Technology

Junior Software Analyst

Junior PCB Engineer

Front-End Developer

P21,947

5

Training and Development

Training Assistant

Assessment Officer

Course Developer

P22,371

4

Advertising / Media Planning

Ads and Events Assistant

Digital Advertising Officer

Multimedia Artist

P22,436

3

Journalist / Editor

Content Writer

Foreign Language Content Translator

Junior Technical Writer

P22,446

2

Public Relations / Communications

Corporate Communications Officer

Bids and Proposals Officer

Liaison and Network Officer

P24,675

1

Law / Legal Services

Legal Researcher

Legal Secretary

Paralegal (under bar)

P27,355
*Applies to fresh grads or employees with less than one year experience
Law and Legal Service jobs are still the highest paid, and have been so since 2016.
In the digital age, Public Relations, Communications, and Writing jobs have a constantly growing demand, and usually come with a higher average salary.
Top schools according to employers
JobStreet's survey also looked at the schools that employers consider the best when it comes to producing the best hires. Aside from skills, right attitude that companies are looking for.
The top three schools of 2017 have maintained their ranking this year, but it's the first time that two universities outside of Metro Manila made the list. They are the University of Cebu and University of San Carlos, also located in Cebu.
Polytechnic University of the Philippines

University of the Philippines

Ateneo de Manila University

University of Santo Tomas

Pamantasan ng Lungsod ng Maynila

Far Eastern University

Technological Institute of the Philippines, and De La Salle University

University of San Carlos

University of Cebu

University of the East
The Polytechnic University of the Philippines (PUP) remains JobStreet employers' most preferred school for the same reasons as last year: good work ethic and a positive attitude.
Factors for hiring fresh grads
The following qualities are what employers look for to join their team. Whether a fresh grad or not, most of these preferences are true and constant in whatever type of industry, or workexperience.
Take a look at these employer requirements, and keep working on your skills and other aspects that you think need improvement.
Attitude/work ethic
Communication skills
Analytical thinking
OJT/Internship Experience
Part-time work experience
Extra-curricular activities
Having a pleasing personality is a must, as first impression are important in an interview. Fresh graduates also need to highlight and emphasize how they will be able to work well in a team.
The most in-demand roles JobStreet employers look for in hiring fresh graduates are the ones who can work for Accounting and Finance, Administrative, and Operations.
K-12 graduates
In the five years that the K-12 educational program has been going, some JobStreet employers are still on the fence when it comes to hiring K-12 graduates. 24% of companies that have agreed to hire them come from the following industries:
BPO
Manufacturing
Professional Services
Retail
Machinery and Equipment
This only goes to show that regardless of educational attainment and school, there will always be a spot for those willing to try and work hard enough. The fact remains that the right attitude far surpasses experience when it comes to finding and keeping the right job.