Finding The Best Car Insurance In The Philippines: What Do You Need To Look For?
3 min read
Your search for the best car insurance provider in the country can be a daunting task. Most guides to insuring your car will tell you where to look, not how to look and what to look for.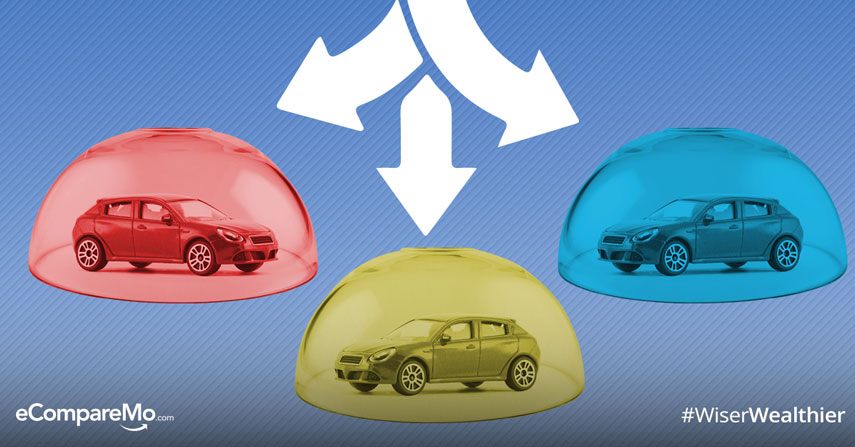 So instead of telling you which policy to buy from whom, let's help you make the wise decision for yourself. Here's what you need to look for in a comprehensive vehicle insurance to know which provider and coverage will best suit YOU and your car's needs, especially in a country with tough driving conditions like the Philippines.
1. Check user reviews
When choosing the right protection for your vehicle, you shouldn't only ask your sister-in-law's father's cousin's son who happened to own a car for advice. In this day and age, one can easily search for things via the internet and get instant feedback to allow you to make quick decisions.
One of the advantages of searching for the best car insurance through search engines is seeing the comments and ratings from users. So as you request for a quote from a company, check their ratings on Google and Facebook. You can see what people are saying about these companies and if they're competent.
2. Inquire about their partner auto shops
You should know where your car will be going in case you get involved in a fender bender. Insurance companies team up with auto shops all over the country to provide policyholders with quick and painless car repair services. However, not all shops are equal in terms of delivering lightning-fast and quality service.
(Read: Top Car Insurance Companies in the Philippines)
Although most repair shops have Facebook pages and can be searched on Google, the best way to find what other people say about them is through automotive forums. From there, you can see what other people say about their service and get in-depth and specific reviews such as parts used, customer service, and other things you need to know.
As an added bonus, you can even get recommendations from other enthusiasts who have a trusted mechanics for specific makes and models.
3. Look for some bonuses and freebies
Umbrellas, fans, and other cutesy giveaways when you get your insurance policy are fine. But aside from giveaways, some companies sweeten the pot by throwing in freebies and extra features to attract more clients.
If you want more bang for your buck, a comprehensive car insurance with a lot of freebies can be your best friend.
Unlike standard coverages, non-standard inclusions are some of the unique items written in your comprehensive car insurance policy as added bonuses. Ask your insurance provider regarding their one-of-a-kind offers to their clients or read about some of them in this article.
4. Compare the process of filing for claims
The entire claiming process can be a headache, especially if you picked the wrong provider. Sometimes, scrimping will lead you to more losses in the future, especially when it's time to collect from them. One of the biggest factors when choosing the right insurer is the speed of claims processing.
How do you figure out which company is the least reliable when you file a claim? One of the biggest deterrents in claims is the number of documents you need to send; the more paperwork you have to submit, the longer time you have to spend to procure them all. In addition, the processing of issuance of a letter of authority (LOA) is a crucial factor in determining their speed.
Finally, the amount of time they guarantee your car will spend in their partner auto shops also matters, but that depends on the level of damage your car incurred. Keep an eye on these details and you can find out which company responds the quickest.