DFA Shuts Down Facebook Accounts Fixing Philippine Passport Appointments
1 min read
Facebook has already taken down more than a thousand accounts and pages that offer and sells slots for Philippine passport application appointments.
As seen from data released by the office of Public Diplomacy of the Department of Foreign Affairs (DFA), a total of 1,024 Facebook accounts and pages that were illegally selling passport appointment slots have been shut down since February.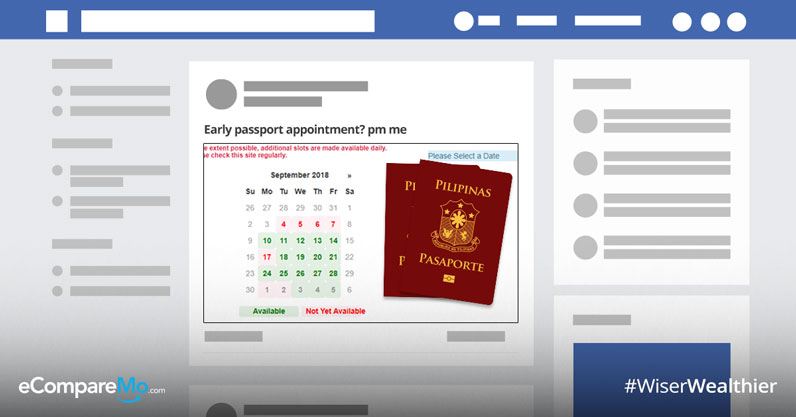 According to a report in The Philippine Star, the shutdown of these pages is part of the DFA's efforts to fix scams related to the Philippine passport application process.
The DFA is also urging the public to avoid contacting fixers and, as much as possible, report to the authorities if they encounter one. They reiterated that appointments not made through the official website of the agency are not considered as legitimate and will not be honored.
(Read:  DFA Passport Renewal Requirements And Other Things You Need To Know)
Earlier this year, around 20 people selling illegal passport appointment slots were arrested during an entrapment operation conducted by the DFA and the authorities.
To deal with the problem of scarcity of passport appointment slots, the DFA has released and opened thousands of additional slots, which are distributed in the different consular offices of the agency nationwide. According to them, this will get rid of the main problem: fixers.
The agency has also recently implemented an electronic payment system so that processing time will be cut shorter, allowing the different consular offices of the DFA to entertain more applicants.
Payment, which is a prerequisite before the confirmation of the appointment schedule, should only be made at authorized branches. A confirmed passport appointment schedule is non-transferable and should only be attended by the applicant itself.
Help stop passport application fraud by familiarizing yourself with these four different passport application scams.